Hey, everyone! What will I be talking today? Oh, let's see. What do you think about Amazon adult coloring books? I am sure you want to know more about them. That is why I introduce you to my review about best adult coloring books on Amazon.
The coloring is a great way to relieve stress, relax, let go of worry and be in the present moment. Everybody needs to try it! Why shouldn't you?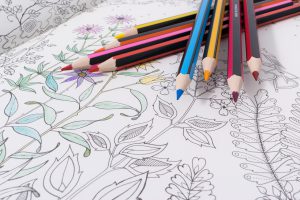 Amazon Adult Coloring Books
Today I introduce you my reviews about five Adult coloring books on Amazon. 
Don't be confused about different opinions about features of these books. For example, some people think that book A has a good quality, but other people complain about it. 
---
1. 
Harry Potter Colouring Book 1
Description: This book that is packed with artwork from the Warner Bros gives fans the chance to color in beloved characters and the vivid settings of J.K.Rowling's wizard world. This coloring book includes all of the fan favorites creatures, characters, and scenes of the Harry Potter film series.
This book that has 96 pages is # 1 Best Seller in Painting & Drawing.
It's recommended to use coloring pencils to color.
Pros: 
+ This book is a perfect collector's item for the fans of Harry Potter saga.
+ Great designs and good quality paper
Cons:
– There are people are disappointed with the quality and wanted more detailed images
– It is difficult to colors because illustrations are on a double spread. The pages cannot be taken apart because of the poor binding.
+/- It has too many opposite reviews. Maybe the quality of the book changed over time or there are people who like to complain about everything (lol). 
---
2. 

The Anatomy Coloring Book
Description: This book has been #1 best-selling human anatomy coloring book for more than 35 years. This is a great way for anyone who wants to learn anatomical structures. It has concisely written text features precise, extraordinary hand-drawn figures that were made for easy coloring and study.
This book has 384 pages.
Pros:
+ Easy, fun and relaxing way to learn anatomy
+ Free delivery in the United Kingdom
+ The drawings are impressive and detailed
+ It is cheap enough 
Cons:
– Nice idea but makes simple concepts confusing
– Diagrams are very small and compact. Some people expected bigger pictures.
– The paper is cheap and thin
– It has many mistakes
– Doesn't go into detail about everything
– You can't freely color it in. It has directions on what to color in. So because of this, it may not be the best coloring book for stress relief. But it depends on what you want and what helps you.
+/- People have an opposite opinion about this book
---
3. 

Ivy and the Inky Butterfly 
Description: This is a lavishly illustrated storybook about a girl named Ivy who stumbles upon a secret door leading to the magical world of Enchantia. This is an adventure for the whole family, readers of all ages to color and enjoy.
It has a crisp ivory paper with smooth, untextured pages that compliment your chosen color palette and allow for beautiful blending techniques with colored pencils or pens. This book that consists of 120 pages is the Best Sellers in Illustration Design Studies.
Pros:
+ It's storybook with illustrations that you can color.
+ You can color with pencils and water-based pens
+ Good quality paper
Cons:
– There aren't any reviews on Amazon yet
– Can't use alcohol markers because they can bleed through to the external covers
– Many people don't like that images are printed double-sided
---
4. 

Secret Garden: An Inky Treasure Hunt and Colouring Book
Description: This book that consists of 96 pages is #1 on the New York Times Best Sellers list.
This book takes you through a secret garden created in beautifully detailed pen-and-ink illustrations. There are also bits of the garden that need to be completed by you.
Pros:
+ Appealing to all ages
+ It has great patterns and designs
+/- This book has an excellent quality but some people complain about it
Cons:
– Too many drawings that were too small for any detail, page after page of the same things, and for some people it was boring
– Drawing on both pages
---
5. 

Disney Dreams Collection Thomas Kinkade Studios Coloring Book
Description: This book has sixty-three paintings from Thomas Kinkade's Disney Dreams Collection. These paintings are inspired by classic Disney movies. 
Pros:
+ I has beautiful illustrations and thick paper
+ This is great for any Disney fan
Cons:
– Some people would have preferred a better quality and thicker paper
---
Best Adult Coloring Books
I am not sure if these Adult coloring books are the best ones, but people like them and they are Best Sellers. What is the best adult coloring book for you?
After reading information about these books and reviews, it isn't so easy to pick one because opinions about these books and their quality vary.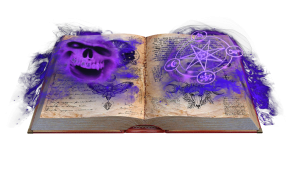 In my opinion, the best adult coloring book from this list is Ivy and the Inky Butterfly. Maybe I needed to choose another book because this book is new and there aren't any reviews on Amazon. But I found some great reviews somewhere else, for example, on Goodreads.com. 
I was surprised how beautiful and detailed are the illustrations, and I like the idea of coloring storybook because usually, it has only pictures.
This book is also great in terms of mental health because you can get lost in Ivy's journey and forget all about stress and worry. You can just relax and be in the present moment by coloring these beautiful and detailed images. 
Of course, all of these books have great qualities, and they are great for stress relief. You just need to choose what is best for you.
Final Thoughts
What do you think about Amazon adult coloring books that I chose? Do you like it?
I hope you like this review and you will share it with everyone. Do you? 🙂 
I would be honored to receive your beautiful comments and messages. Feel free to use the comments section below. Please, share your experience with adult coloring books and how they help to reduce stress.
---
If you are looking for Amazon adult coloring books, CLICK HERE to know more. 
I would love to hear from you, so please leave me a comment below to let me know if this article helped you find what you were looking for.
If you want to know about ways to relieve stress and be more peaceful, please subscribe to my blog, and you will receive notifications of the upcoming articles.
If this article helped to find what you were looking for, please let your friends know by sharing it on social media.
---
Until next time, my friend! I hope you have a great week.
Linda Mo
Founder of How To Reduce Stress Naturally
Click Here To View Affiliate Disclosure