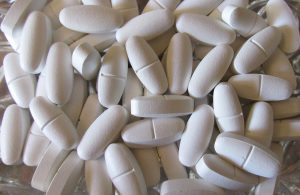 What is the best calcium supplement? Today I will not only talk about calcium supplements but also about how important this mineral is for our health.
If you are stressed out, you could be depleting your body of important vitamins that can help with stress.
Did you know that the depletion of calcium can lead to overactive nerve cells that may be the basis for stress and anxiety? I didn't know. It looks like calcium is not only good for your health but also is an essential mineral for stress management.
It's good that you are here and thinking about your health and well-being by looking for best supplements for you. Hopefully, the information here will help you to decide.
Calcium and Stress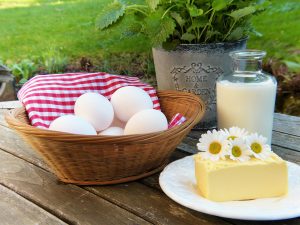 Do you wonder what is the connection between calcium and stress? Stress impacts our health, more or less everyone knows that. Right? In this case, stress makes calcium difficult to absorb.
We will look a little closer.
Calcium is essential for the transmission of nerve signals between cells. If calcium levels are depleted, your nerve cells can become overactive, and that may be the physiological basis of your anxiety and stress. Do you see how important is to have a healthy diet and enough vitamins and minerals in your bloodstream?
Where can you get calcium?
Eggs

Dairy Products

Leafy Vegetables like kale, turnip greens and collards

Soy products like soybeans, soy milk, and tofu

Nuts (Almonds, Brazil nuts)

Calcium Supplement
Difficult Absorption?
Stress can impact calcium absorption in the intestines. This can be of concern for many people especially the ones who are prone to osteoporosis.
What can you do?
You need a long-term strategy to ensure that stress isn't staying on your way to health, well- being and happiness.
Healthy diet

Regular Exercise

Stress Management Techniques
Calcium and Magnesium For Stress Relief
Both calcium and magnesium are needed for stress relief, and they need to be in the balance. Calcium is necessary for muscle contraction, but magnesium is needed for muscle relaxation.
So let's think about it! When you are under stress, the balance between calcium and magnesium gets unbalanced. The calcium level temporarily becomes high as calcium enters the cells. Then magnesium comes to your rescue by pushing the calcium out of the cells, and your cells again are in a relaxed state.
That is why you need the correct balance of calcium and magnesium. You can get it by eating foods that are rich in calcium and magnesium. But sometimes you should consider calcium magnesium supplements
Calcium Supplements
1. Bluebonnet Nutrition – Calcium Citrate Magnesium Vitamin D3 High Potency – 90 Caplets
The Best Place to Buy: CHECK IT OUT
Description: This dietary supplement is high potency Calcium Citrate provides calcium in a chelate of calcium citrate and magnesium (magnesium aspartate). It also contains a natural form of vitamin D3 (cholecalciferol) from lanolin.
Ingredients: Calcium (calcium citrate), Magnesium (magnesium aspartate), Vitamin D3 (as cholecalciferol), Vegetable cellulose, Vegetable glaze, Stearic acid, silica, Vegetable magnesium stearate
Pros:
Free of egg, milk, fish, crustacean shellfish, peanuts, tree nuts, wheat, and soybeans

It is free of yeast, barley, gluten, sugar and GMO

Kosher Parve
Cons:
It contains Magnesium Stearate that can cause side effects for some people

Not suitable for vegetarians and vegans
---
2. Solaray Calcium Magnesium Zinc (250 capsules)
The Best Place to Buy: CHECK IT OUT
Description: This supplement is a highly advanced product. Soy, yeast or milk proteins are commonly used to chelate minerals, but not in this case. The minerals in this product are reacted with a whole rice concentrate that is seven times higher in amino acid content than ordinary rice.
Take 4 caps per day
Ingredients: Calcium (as Calcium Carbonate, Calcium Hydroxide, Calcium Citrate, Calcium Amino Acid Chelate), Magnesium (as Magnesium Oxide, Magnesium Citrate, Magnesium Amino Acid Chelate), Zinc (as Zinc Amino Acid Chelate), Glutamic Acid H Cl, Vegetable cellulose capsule, cellulose, magnesium stearate, alfalfa leaf, whole rice concentrate (including bran, polishings and germ), dandelion root, watercress leaf and parsley leaf
Pros:
Cons:
Some people complained of an upset stomach, strong smell, and that it is hard to digest

One customer had a severe allergic reaction to something in this supplement

Contains Magnesium Stearate
---
3. Swanson Calcium Citrate plus Magnesium (150 Capsules)
The Best Place to Buy: CHECK IT OUT
Description: This is one of the most widely recommended calcium supplements, and it features the ideal 2:1 ratio of calcium to magnesium.
Take two capsules two times per day with water.
Ingredients: Calcium (calcium citrate) 300 mg, Magnesium (magnesium oxide) 150 mg, Gelatin, Medium-chain Triglycerides Oil (palm), Microcrystalline Cellulose (plant fiber), Magnesium Stearate, Aspartic Acid.
Pros:
Good 2:1 Calcium and Magnesium ratio for bones health
Cons:
Not suitable for vegetarians and vegans

Contains Magnesium Stearate

Some people complained about the size of the capsules
---
4. Amway Nutrilite Cal Mag D Advanced
The Best Place to Buy: CHECK IT OUT
Description: This advanced formula is a mineral supplement that supplies calcium and magnesium together for a balanced approach to supplementation. It contains vitamin D3 for better, improved calcium absorption. This dietary supplement is made with calcified seaweed that is one of nature's most concentrated botanical sources of calcium.
Ingredients: Calcium (calcium carbonate and calcified seaweed) 600 mg, Magnesium (magnesium oxide) 250 mg, Vitamin D3 (cholecalciferol), Zinc (Zinc Sulfate), Maltodextrin, Glycerin, Magnesium Stearate, Cellulose Gum Crosslinked, Silicone Dioxide, Camauba Wax,
Pros:
Doesn't contain artificial colors, flavors or preservatives

Doesn't contain dairy, lactose or yeast
Cons:
Contains Magnesium Stearate
---
What Is The Best Calcium Supplement?
In my opinion, all of these calcium supplements are great, and truly it wasn't easy to choose only one. But my attention caught the third supplement on this list – Swanson Calcium Citrate plus Magnesium. It is because now I understand how important is the balance between calcium and magnesium.
Remember that everyone has their best calcium supplement. Sometimes what works for one person doesn't necessarily work for another.
Final Thoughts
What is the best calcium supplement for you, dear reader? We all are too different to surely tell that what is good for one person always be good for another. It may not work for you. Right?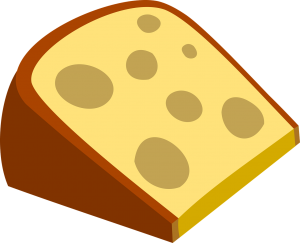 Calcium is a key player in stress reduction and works closely with other vitamins and minerals like magnesium and vitamin D. If you are taking calcium supplements take with magnesium because now you know that these two minerals work together.
Before taking any kind of calcium supplement, consult with your doctor.
Remember that if you want your body to absorb calcium properly, you need to relieve stress.
What do you think about these supplements? Maybe you took calcium supplements before. Do you have a favorite one that worked for you? I would love to read about it. Let me know below!
---
If you are looking for the best calcium supplement, CLICK HERE to find out more.
Need to know more about vitamins and supplements for stress relief? CLICK HERE to get valuable information about ways how you can help your body to deal with stress better.
I like to hear from you, my dear reader, so please leave me a comment below to let me know if this article helped you to find what you were looking for.
For better absorption of calcium get to know more ways to relieve stress and use them for your health and well-being. Please subscribe to my blog, and you will receive notifications of the upcoming articles about stress relief tips.
If this article helped you, please share it on social media to let your friends know this valuable information too.
---
Thank you for reading! Until next time!
Linda Mo
Founder of How To Reduce Stress Naturally