Hey, everyone! Today is a wonderful day, and I will talk about an interesting subject: aromatherapy for stress relief. Does Aromatherapy relieve stress? True or False? What do you think?

It's true. In fact, using aromatherapy is a very effective way to relieve stress and anxiety, and may be one the best. But I guess it depends on your preference because some people don't like essential oils or they can't smell them like my grandma.
What is Aromatherapy? Aromatherapy is a practice that uses aromatic essential oils which are derived from plants with healing properties. Essential oils help people with their health problems without the need for any medications which is good because all drugs have side effects that can make everything worse. So why not use this method for your benefit?
Does Aromatherapy Relieve Stress: Research
Of course, the answer is yes as you already know. Many studies have already shown aromatherapy's benefits and how helpful it is for stress relief. Do you want to know what they found out?
Aromatherapy can reduce the perception of stress and decrease levels of cortisol which is the stress hormone.

A 2008 study

demonstrated the decreased perception of stress levels in intensive care unit nurses.

A 2009 study shows that stress levels and stress responses were significantly lower when the students received the aroma treatment, and that shows aroma inhalation could be a very effective

stress management

method.

Aromatherapy promotes deep sleep in women and men.

A 2005 study

investigated the effects of lavender oil on sleep.

It is used worldwide in the management of depression, chronic pain, anxiety, and stress-related disorders.

A 2006 review

concluded that aromatherapy provides an effective treatment for many psychiatric disorders.

Some studies showed

that massage using aromatherapy can have beneficial effects on depression, anxiety, and mental fatigue.
Ancient Egyptians used aromatherapy for medicinal uses and cosmetics. Essential oils were part of their daily life in rituals and astrology.
Aromatherapy For Stress Relief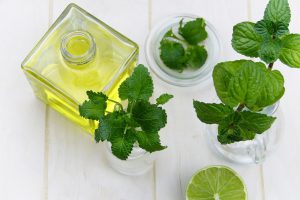 Stress is part of life that you usually can't avoid. At least, it seems that way. Stress negatively impacts your mental and physical well-being. So it is important to think about the best stress management techniques that you can implement in your life.
Aromatherapy can be one of the best choices for stress relief that can give you better sleep and relaxation after a long and stressful day.
Of course, aromatherapy isn't some magic pill that you can take, and all your problems – stress, anxiety – fall away and disappear forever. However, it is a great tool that has proven effects as an effective stress reliever without any kind of side effects. It can be used alone or combined with other stress relievers like meditation or massage.
How to Use Aromatherapy as a Tool for Stress Relief?
Are you eager to know some ideas on how you can use aromatherapy for stress relief in your daily life? Here you can find some tips.
1. Candles
Who doesn't like candles? It is a simple way to brighten your day, improve your mood, and scent up a room.
2. Essential Oils and Diffusers
Diffusers evaporate essential oils through the air and create a soothing and relaxing atmosphere where you can let off stress and be in the present moment enjoying a nice smell.
3. Meditation and Aromatherapy
Meditation is one of the best methods to relieve stress and anxiety, but essential oil can make your meditation even stronger and in that way reduce stress with greater ease. It is an interesting concept to explore more. Right?
4. Massage and Aromatherapy
If you can combine massage with aromatherapy, you will experience greater benefits than either strategy by itself. I am sure it could be an amazing strategy for stress relief.
So what are the best essential oils for stress relief and relaxation?
Lavender

Lemon

Orange

Bergamot

Chamomile

Ylang Ylang
Conclusion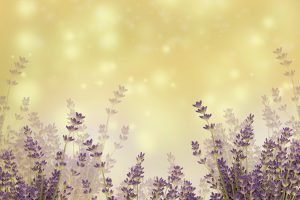 Aromatherapy can become an excellent way for you to relax and relieve stress in your life. It has many benefits for your health and well-being so it is important to keep in mind that this method can help you with stress, and anxiety relief, improve your sleep and change your everyday life for the better.
There are things that you should take into account. For example, some people could have an allergic reaction while using some essential oils, so you always need to be careful.
What do you think about aromatherapy? Are you interested to start using this method as an effective tool for stress relief?
Or do you think it will not work? Are you already using aromatherapy for stress? What is your opinion about it? Let me know below! I would love to hear about your experience.
---
If you are looking for other ways how to reduce stress and find more peace, CLICK HERE for more information.
Learn more about meditation before you combine it with aromatherapy, CLICK HERE to find out.
I like to hear from the readers, so please leave me a comment below to let me know what you think about this post.
Learn how to relieve stress in your daily life and be happier by please subscribe to my blog, and you will be the first one to read my upcoming articles about stress relief.
If you liked this article, please share this post and let your friends also know about it.
---
Thank you! Until next time!
Linda Mo
Founder of How To Reduce Stress Naturally