Are you looking for the best guided journals? Do you use writing as a tool for stress and time management? Does Writing Relieve Stress?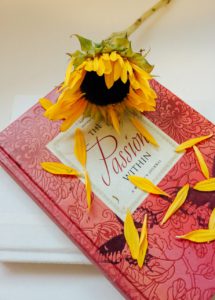 Writing is like a therapy that can help you manage your stress, anxiety, and worries. It can remind you to be grateful for what you have, and you have a lot. We all have, but sometimes we just don't see it. If you appreciate your life each day, stress will have a less problem for you.
Journaling becomes more popular every day, because it is an effective way to manage stress, but we all know that nowadays everything is so stressful and we worry about almost anything each day. Right? Maybe I am wrong, and it's just me. How about you?
Either way, this is why writing a journal is becoming more popular. It seems that people start to understand the benefits of writing.
Firstly, you need to invest in a quality journal. If you don't know what to write in a journal, a guided journal is the best choice.
Here you can find great guided journals for everyone who is just starting out.
What are Guided Journals?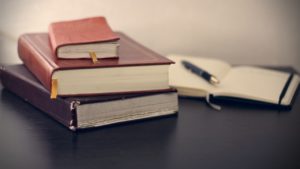 Why do you need it? As I said before, if you are a beginner and don't know what to write in a journal, a guided journal is exactly what you need to start journaling as a therapy for stress relief.
Guided journals proved you with questions, prompts, and guidance for writing. Many people don't know what to write in a journal and that is why they don't use journaling to deal with their stress and other problems. They may never experience the benefits of journaling. Do you want to be one of them?
Best Guided Journals
Here you can find great guided journals that may help you deal with stress, anxiety and time management.
1. The Freedom Journal – Best Daily Planner to Accomplish Your #1 Goal in 100 Days – Increase Productivity & Time Management – Hardcover, Non-Dated
Best Place to Buy: CHECK IT OUT
Description: This"Freedom Journal" is a beautiful hardcover, faux-leather business planner. It will help you to accomplish your number one goal in a hundred days. This guided journal is meant for a someone who struggles with their goals. It is great for the time and stress management because you can achieve your goals on time with daily tasks each day.
This journal can increase your ability to stay focused on your goals with daily tasks, 10-day sprints, quarterly reviews.
Pros:
You will learn how to set a smart goal that you can accomplish in 100 days.

You will get the

audio book

, FILLABLE PDF version of this journal and Mobile App for free.
Cons:
Too expensive

One customer complained that this motivational journal is full of advertisements

One customer said that his journal is overhyped, undervalued and a waste of

money,

because it has generic questions repeated for 99 days
Guarantee: Yes
---
2. Journal One Question a Day
Best Place to Buy: CHECK IT OUT
Description: This simple guided journal offers one question per day to be answered, and it can be used for five years in a row. The questions are different (Can people really change or What did you have for dinner today?), and they can help you look back at their emotions, feelings, and thoughts over a five-year span.
If you are intimidated when facing a blank page, this is the right journal for you. You only need to spend just a few minutes each day to reflect on your inner life. It will not only help you keep track of memories, but be aware of your emotional growth.
Pros:
Quality paper and bookmark ribbon

Can help you to keep track of memories, emotional growth and be more creative and stress-free
Cons:
It has questions about anything that may lead to more questions and thoughts, but it has too small space to write an answer

Some customers didn't like the questions (kind of lame, wanted something more in-depth questions)
---
3. Good Days Start With Gratitude: A 52-Week Guide To Cultivate An Attitude Of Gratitude: Gratitude Journal Paperback – September 16, 2017
Best Place to Buy: CHECK IT OUT
Description: This journal is a 52 weeks guide to cultivate an attitude of gratitude that may help you enjoy your life more and be less stressed and worried. It will teach you to be thankful for what you have and you will understand how truly happy you are.
It contains inspirational quotes, space to write three things you are thankful for each day. If you would do it daily, it will become a new habit to focus on the blessings you have.
Pros:
You can learn to be grateful for what you have
Cons:
One customer said that she was hoping for more thought-provoking journal entries
---
4. Present, Not Perfect: A Journal for Slowing Down, Letting Go, and Loving Who You Are
Best Place to Buy: CHECK IT OUT
Description: This beautifully illustrated journal can help women to enjoy their lives more and slow down. Nowadays we all live in a stressful environment where we need to face constant pressure and unrealistic expectations of perfection.
This journal can make you slow down a bit and reconnect with your inner self. It may help you to understand what is truly important to you and be in the present moment. In this way, you can find peace and relieve stress.
Pros:
You will learn to be in a present moment that may help you be less stressed and more connected to your inner self.
Cons:
Couldn't find any complaint
---
5. Wreck This Journal (Black) Expanded Edition
Best Place to Buy: CHECK IT OUT
Description: This is an internationally bestselling phenomenon that can help you to become more creative and release your stress in the process. It is sold over 7 million copies. You can create, paint, poke and destroy if you wish, and that makes this journal as unique as you are.
If you have a trouble starting or keeping a journal, this expanded edition of Wreck This Journal is something that you need. It is a subversive illustrated book that will challenge you to fill the pages of this book.
Pros:
Great stress reliever and a wonderful gift for someone who has a stressful time

Encourage you to experiment and have fun, to be more creative and open-minded

It can inspire you
Cons:
It may a bit pricey

One customer complained about the quality of paper
---
Final Thoughts
Writing is a wonderful way to understand yourself better and relieve stress, worries, and anxiety. This activity helped a lot in the past and I still find comfort in writing my thoughts, feelings, and stories as many times as I need for my well-being.
Many people struggle with writing, because they don't know what to write in their journal, and that is why guided journals are perfect for them.
Do you write a diary each day? What is your experience? Does it help you with stress relief? What do you think about these guided journals? Let me know below!
---
If you are looking for best guided journals, CLICK HERE for more information.
---
Thank you! Until next time!
Linda Mo
Founder of How To Reduce Stress Naturally