Christmas and stress relief? Is there some connection?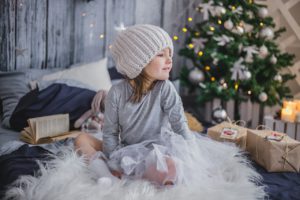 I have read articles where I talk about holiday stress and ways how to deal with it.
I know that so many of us experience holiday stress and Christmas is the time when we feel stressed, anxious, and worried. Of course, it can be a great time which we spend together with our family and our loved ones.
It should be a great time. Right? Sadly, too often it's not the case.
Christmas and Stress Relief
Christmas time and everything related to it can be a reason for your stress and anxiety. I always feel this way, and after Christmas, I am tired and emotionally exhausted. Of course, I love my family, but sometimes it's too much for my emotional state.
If you are too emotional and sensitive, it's not easy to deal with your family coming together and celebrating something. What about you? Don't worry there is something that we all can do about this situation.
Here are some tips that can help you deal with holiday stress.
1. Plan Ahead
2. Practice Breathing
3. Know When to Stop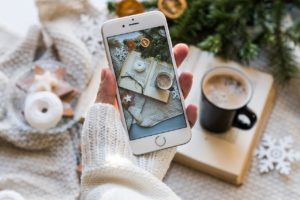 Do you know when to stop your Christmas preparations and start to enjoy the holidays?
Christmas time can be very stressful, and we need to understand the importance of relaxation.
The purpose of holidays is relaxation, but it seems we are doing the opposite and working too much to achieve perfect Christmas. In this process, we create problems and more stress for ourselves.
4. Shop Online
5. Sleep Well
Sleeping is something that can help you with stress management. If you sleep well, you are more able to deal with stress when it comes to destroying your peace. Lack of sleep is a very bad thing at this time of year which is stressful enough and can cause you to feel more stressed.
6. Seating Arrangements
7. Have Decaffeinated Coffee
8. Avoid Excessive Alcohol
It's always better to avoid alcohol, but let's be realistic, it will never happen. Right? I am not really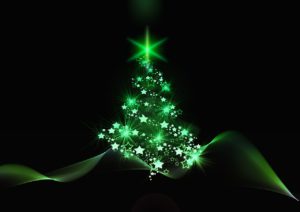 sure why people enjoy drinking alcohol, but about the side effects? Yes, people usually don't think about it. It can make you more stressed and impact your health negatively.
You can always avoid excessive alcohol because it dehydrates your body and makes your liver work overtime to process alcohol, and that impacts the sleep quality.
9. Make Time for Exercise
10. Have Fun!
Remember to relax, laugh, have fun and enjoy yourself, and Christmas is a special holiday to do just that. In the end, it doesn't matter how perfect was your homemade dinner or the outfit that you are wearing at a party. Great memories and the fun really matter and can make everybody's life worth living.
You can even laugh about things that didn't go as planned. Laughter and fun reduce stress and help you to enjoy your life more and be happier.
Conclusion
Do you love Christmas? Do you experience holiday stress? How do you deal with holiday stress? Let me know below!
---
How to deal with holiday stress and feel better at this very special time? CLICK HERE for more information.
---
Thank you! Until next time!
Have a lovely day! 🙂
Linda Mo
Founder and owner of How To Reduce Stress Naturally