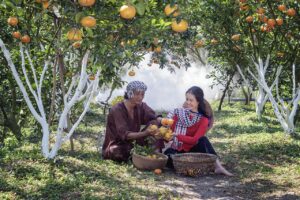 Today we will talk about gardening and stress relief. How gardening can help with stress management?
Nowadays we experience a lot of chronic stress and so many of us are suffering from chronic stress-caused issues that are related to our physical, emotional, or mental health.
It is great to look for some great tips that can let you reduce your stress and make you feel better. For some people, gardening is something that helps. So let's explore more!
Gardening and Stress Relief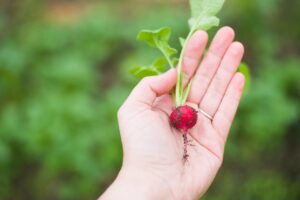 Some time ago I already wrote a post about gardening and stress relief, because at that time this idea resonated with me and gardening really helped me to calm myself down, let go of anxiety and stress, and feel more positive.
Gardening really helps with stress relief and I am not the only one who thinks and experiences something like that. Gardening has many benefits that will help you relax and deal with stress and also anxiety.
1. Physical Activity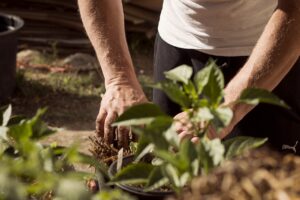 I am somehow sure that many of us if not all know that physical activity and exercise can help us deal with stress and reduce the stress we are feeling.
Physical activity is the one that reduces symptoms of stress, and anxiety, and deals with depression.
I personally don't go to the gym, for me it doesn't seem interesting to go do some exercise there with other people. However, I went to martial art training for a few years in the past and I kind of enjoyed it. Back to the subject, gardening can provide exercising in the fresh air with additional benefits and it is free if you have your own garden.
Working in a garden, burns calories and the more exercise do, the better for your body. Actually, gardening can be a full-body workout where every muscle is employed.
2. Growing Your Own Food
I personally don't know what is better than growing your own food if you can. It is so amazing to take nice red tomato from your garden, full of the sun and flavor. That way you really feel blessed and it can make you happy. At least, it is for me.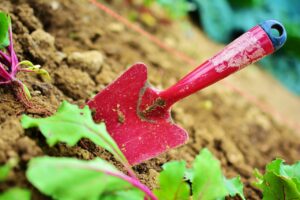 It is amazing if you can grow vegetables and fruits in your own garden and eat them.
They will be much better than you can buy in the supermarket or market for sure.
They will be fresh and without the chemicals that are put on fruits to save them for a longer time to sell them.
You can even become self-sufficient if you can supply all your needs of vegetables and fruits from your garden. Isn't that like a dream? You will not be dependent on markets, supermarkets, on anybody for that.
This way you can also save money, spend time outside exercising which is great for your well-being and eat healthy fresh vegetables and fruits from your own garden that are full of nutrients. Eating healthy is essential if you wanna deal with stress better, be healthy and reduce anxiety and stress.
3. Exposure to Bacteria
We are somehow afraid of bacteria, and forget that there are good bacteria around us and inside of us.
If all bacteria would cease to exist one day, then it will be a matter of time before we as the human race would disappear and die ourselves. So the thing is we need these good bacteria that help us.
Being exposed to bacteria, increase our immunity.
4. Vitamin D and Stress
Some time ago there were articles posted on this site about vitamin D and how it helps with stress relief. Vitamin D is an important vitamin for our health, immunity, and well-being.
Why Does Gardening Reduce Stress?
That is a great question and we mainly answered this already, but let's point out the most important things related to gardening as a tool for stress relief. 
Gardening reduces cortisol which is a stress hormone and also it can be great for relaxation. You can sit in the garden, relax and enjoy the sun and the beautiful space you created and nature provided.
1. Creativity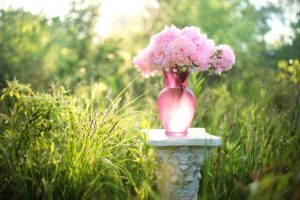 There are nice things about creativity and it helps us to reduce stress pretty fast. I have written some posts before about how creativity can help us to reduce stress and anxiety.
Developing your personal, private garden is a very creative thing to do? What you can choose what you want there, what kind of flowers and other plants you want? Of course, you would satisfaction seeing your plants grow and how beautiful the garden looks. 
2. Mindfulness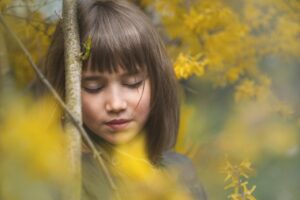 Gardening could be like meditation and being in the present moment, not thinking about the next thing you need to do, the next project you need to implement.
Mindfulness is another thing that helps reduce stress and makes you more peaceful. It means simply be, simply be you in the present moment. I can tell you it works like a charm, I forget my worries and just do what needs to be done here and now.
Of course, I am also enjoying the beautiful weather – the sun shining, birds singing in choirs and the wind touching my hair. That is also part of gardening and you can enjoy similar things too. 🙂
For sure, gardening really helps with dealing with stress, anxiety, and worry. People, when they are put in some hardships like illnesses, pandemics, troubles in relationships, and so on, tend to choose gardening as a hobby to deal with them, let go of stress and support their mental health. A survey shows that 88% of Americans say the hobby has improved their mental health.
Gardening For Me
Garden for me is important, it is great that I can take something from my garden and eat, or enjoy being in the garden and smelling the roses and other things. But I can't work in the garden for long periods of time.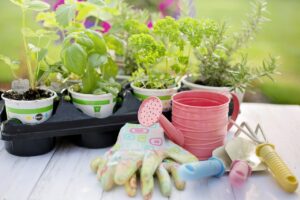 It helps with stress relief for sure, but I don't think I like gardening that much and not feeling too well after working too hard in the garden.
I guess it is because I feel lightheaded if I am working more.
If you choose gardening as one of the tools to reduce stress, the most important thing is to understand what you can do there, how it impacts you, and how much you can do. It is related to your health and well-being and remembers never to overwork because that could lead to more problems.
Conclusion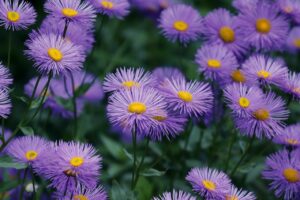 Garden is an amazing stress relief tool that combines together connecting to nature and exercise.
Both things are good, but together they are great if you are into gardening, of course. Gardening is great for your well-being, health and reduces stress and anxiety.
Keep in mind that gardening is not for everyone. Not all people can enjoy it, for some it will be more like work that causes stress than stress relief tip. There are people with health issues who can't do much gardening and also people who just don't like to work in the garden, touch the soil, and do other things there.
We all have our own way to deal with stress and reduce it. Maybe it is gardening for you, maybe it is not. The most important thing is to be you, do what you enjoy, and love and chronic stress don't have a place in that environment.
What do you think about gardening and stress relief? Is gardening helping you to reduce stress? What do you think about gardening as a way to reduce stress, anxiety and feel better? Please let me know in the comment section below!
Thank you!
---
If you wanna know more about gardening, CLICK HERE to find out.
Wanna know more about vitamin D? CLICK HERE to read more.
Trying to find the best vitamin D supplements? CLICK HERE to find out more.
---
Have a great day!
Thanks! See you soon
Linda Mo
Founder and owner of How To Reduce Stress Naturally