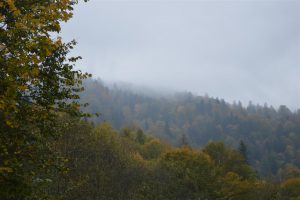 Do you want to know how nature reduces stress? Do you wanna know some easy tips for stress relief?
Nature is a great way to relieve stress. What can you do in nature which could bring your stress levels down and give you a little bit more peace in this stressful world?  
How Nature Reduce Stress?
Here are my 5 easy tips for stress relief. 
1. Put a plant in your room
The beauty of nature is soothing to me and many people so it is very important not only to go outside and be in nature but to put a part of nature in your home or workplace. Keeping plants in your home is a great way to lower stress levels and anxiety. Do you want to feel more relaxed and happy?
Put a plant in your room and you would be less stressed, tensed, and anxious. Research has done in schools and offices shows how important is to have plants in your life and that is not the only study that explores plant impact on stress. For example, a study made by Washington State University found out that with plants in the lab, people were less stressed and more productive.
I wasn't stressed when I realized that I need to grow a plant in my room. I chose a simple Christmas cactus. I am not sure if right now I feel calmer than before. However, I just like watching it grow and bloom, and that gives me joy. In fact, I think I feel more happy and relaxed. After reading these studies, I am convinced that this was a good idea. How about you? Maybe you never thought about it before. At least, I wasn't.
2. Hug a tree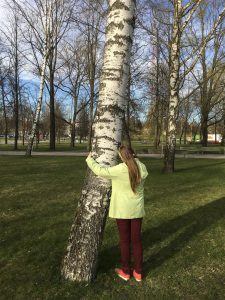 Ancient belief in my country is that if you have a headache, then go and hug a tree. Trees can help you with pain and I am sure that the same thing happens for stress and anxiety relief.
They are natural healers and amazing beings and I love them. Maybe it sounds strange to you. But when there are no trees around me, I feel stressed.  
It is so important what you believe in and everything depends on it. You usually can't benefit from the things you don't believe in.
For example, if you don't believe that tree can help you with stress relief, then it will not happen to you. The human mind is too powerful. But somehow it is clear that trees can recharge you with positive energy and boost your mood. At least it happens to me.  
I am sure that I am not the only one thinking that trees are great for stress relief. Many more people feel that way. I usually don't hug a tree, I feel better even looking at them. Then I feel more peaceful, relaxed, and less stressed. How about you? Have you ever tried it? 
3. Walking in a forest or park
People are convinced that walking as an exercise is good for stress relief. Yes, I agree. If you are not living in a big city, go for it. But if you live there, then go for a walk in the nearest park or forest. That will give you much more peace and make you more relaxed and free of stress. Then you could return to work or home, being more ready for tense situations, unresolved tasks, conference calls, or waiting customers. 
For me, walking is a really excellent way to reduce stress and clear my head. The environment where I live is green and peaceful even if it is a city (not a big one), so I go for a walk there and feel the benefits of it. I also have a nice park near my home.
Walking is a very relaxing thing to do when I feel stressed and anxious, not sure about what to do next and thinking about my future projects.
If you want walking use as a stress reliever, choose natural settings such as forests, arboretums, or parks. The beauty of nature and listening to sounds of nature are beneficial to your mind as a study shows. Walking through a natural setting is better for your mind than a break walk in your town's busy street. I can't even imagine going for a walk in the streets in my country's capital, it would be too overwhelming for me and, of course, that can't help me with stress relief.
Nature offers a more reliable energy boost to your well-being than everything else. Why not use it for your benefit?
4. Being near the sea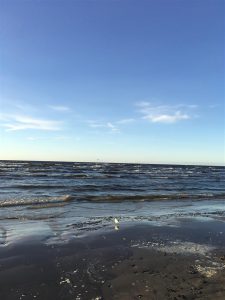 When my mom feels depleted and stressed, she goes for a walk near the sea. For her, the sea gives energy and my mom can manage stress better and easier. Maybe it can help you too.
Walking and enjoying the beauty of nature always is good, but the sea views can do wonders for your mind. Just try! I am sure you would feel better.
5. Looking at photos of nature
It is amazing that just looking at photos of nature is better for your mind than walking through a busy urban street as many studies show. Try it!
Conclusion
How nature reduces stress? In this article, you saw 5 examples, 5 tips to reduce stress by choosing nature, natural settings. Try them and you would see how your mood changes for the better and how more relaxed you feel. You can ease and lower your stress levels, feel less anxious if you use these tips. I speak from my experience and I can promise you that. 🙂
Go for it! You deserve to feel more like yourself. When you are stressed, you can't be yourself. Let nature return to your natural peaceful and relaxed state! Let it reduce the stress you have!
Are you using these tips to reduce stress? What else are you doing in natural settings that can help with stress relief? Let me know below!
---
If you are looking for more information on how nature reduces stress,  CLICK HERE.
I like to hear from you, so please leave me a comment below to let me know if this article helped you. Tell me how nature helps you to relieve stress!
Learn more about ways how to reduce stress naturally and easy, by subscribing to my blog, and you will receive notifications of the upcoming articles about stress relief tips.
If you find this article useful and interesting, please share it on social media and let your friends know about it too.
---
 Be more in nature!
Linda Mo
Founder of How To Reduce Stress Naturally