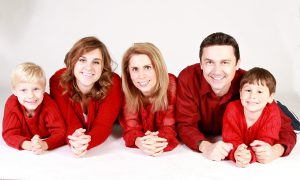 How to deal with the holiday stress? Everybody loves holidays, and it is a great time to be together with your loved ones and spend time with them.
But it is hard to enjoy the holidays if you are stressing too much about everything that is related to preparations. 
Yes, holiday time can be very stressful, and I can see it always at this time of year. So of course, you need to know how to deal with the holiday stress and make your life much easier and enjoyable.
In fact, sometimes I don't understand what all the fuss is about because the main reason for holidays is just celebrating your life, be with your family and friends and joyfully spend time together. It doesn't matter how big is your cake, how beautiful Christmas tree or how good is your Thanksgiving day's dinner.
Yes, these things are irrelevant if you and your family are happy and healthy celebrating everything together. This only my opinion, dear reader, but either way always remember the most important things in life, and now let's go and see what you can do with your holiday stress.
---
How To Deal With The Holiday Stress? 5 Tips to Manage Stress
According to the American Psychological Association, 8 out of 10 people experience increased stress during the holiday season. The holiday season can be a stressful time, but there is always more than one way to minimize stress and enjoy this beautiful time of year.
1. Stick to a Budget
You need to decide how much money you can spend. Sometimes you feel stress over the holidays because of financial pressure.
You should set a realistic budget for gifts and other stuff because you also need to pay your bills, and a big credit card debt is not the answer. You can be creative and make gifts for your loved one yourself, and I think they will appreciate them more. I love to make small gifts for my family, and it is fun.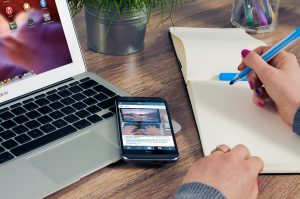 2. Keep It Simple
The simpler, the better. You always need to set realistic expectations for yourself because if not, you can make yourself sick and you would be too worried to enjoy your holidays or the process. As I said to my mom once, I enjoy more time before holidays than the actual Christmas day. I loved to prepare for it, the decorations and stuff. All the wonder and waiting for miracles to come…
But if you are stressed and worried about everything that you need to do, you can't enjoy the process and the holidays. Every day is special. Why do you want to waste it by worrying and stressing too much?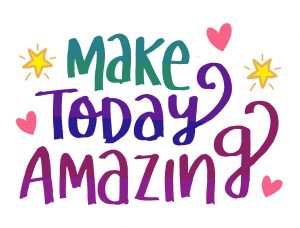 Everything doesn't need to be perfect. Get your friends and family members involved in the process, and make your holidays enjoyable together. But sometimes you need to learn how to say "no" to hosting an event at your home or doing other things. You are not Superman or Wonder Woman, and you don't need to be.
3. Remember to Exercise and Watch Your Diet
If you want to manage your stress, you need to eat healthily and be active. Physical activity can help you to cope with stress and improve your mood.
4. Learn to Say "No"
Of course, it isn't easy to say no, but not always you can participate in every activity and do many things at the same time. I am sure your colleagues and friends will understand you.
5. Take Time for Yourself
It is always important to remember that you are amazing being and you need to think about yourself. If you are running around and do never-ending tasks and chores, you forget to live. Firstly, you need to love yourself and then you can love others, and it is not the other way around. We all need to remember that. Without loving yourself and taking your time to enjoy something you love to do, you won't be happy and every moment will be stressful for you. Especially holiday stress will be hard for you because the holiday season is a joyful time.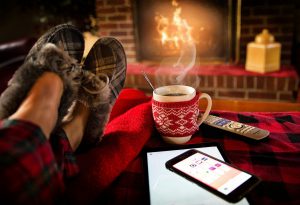 How can you deal with holiday stress if you don't appreciate yourself? You need to relax, and finding time for yourself is a great way to cope with stress. Time alone can help you to clear your mind and maintain your sanity. We all know how hard sometimes to deal with preparations for holidays, social events and many family obligations. You can listen to relaxing music or go for a walk. 
---
Conclusion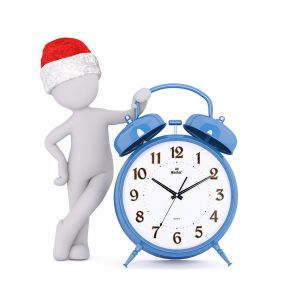 Stress can ruin your holidays so you need to do everything you can to deal with the holiday stress.  I hope these tips can help you, and now I am wondering what kind of tips do you use to cope with holiday stress. Does holiday stress affect you? Let me know below!
---
I would love to hear from you, dear reader, so please leave me a comment below to let me know if this article helped you.
If you are looking for better ways how to reduce stress naturally and be happier, please subscribe to my blog, and you will receive notifications of my upcoming articles about stress management tips.
If you liked this article, please share it on social media and let your friends know.
---
Thank you for reading!
Until next time, dear reader! May your holidays be full of joy!
Linda Mo
Founder of How To Reduce Stress Naturally