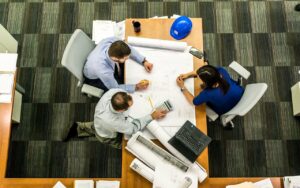 Today we will talk about how to reduce stress workplace. These days, of course, more and more people work from home for safety reasons due to pandemics.
Some people choose to work from home for other reasons.
It is possible that workplaces, as we know, may cease to exist in the future, but this is not present so we still need to deal with workplace stress and reduce it as much as possible.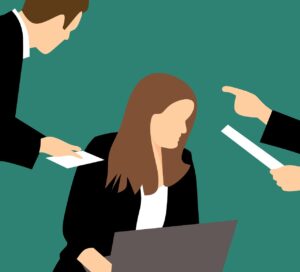 Stress and anxiety are everywhere we are looking and we struggle more with worry these days.
The thing is if we are stressed, our immunity decreases and we are less resistant to some illnesses.
We need to keep in mind that stress in its way is the silent killer. We need to protect ourselves and do everything in our power to reduce the stress we are feeling. It's important to avoid stress and stressful situations no matter what.
I know, it is not that easy, but we need to do the best we can for ourselves and for our well-being.
The Biggest Stressors People are Facing are Related to Work
According to a 2018 study, even if employees struggle with many sources of stress daily, the biggest stressors are related to finances and work. 
There are many ways that can help us to reduce stress, but not all ways work for everyone. I always say that not all stress relief strategies would help everyone, we are too different and unique. Even studies showed that there is no one-size-fits everyone approach to stress reduction. 
So let's explore ways you can do about workplace stress.
How to Reduce Stress at Workplace? –
6 Ways
It is a great question, right? Everybody who works at the office with a lot of coworkers would understand that is pretty stressful there. As I never worked in the office space, for me, it's not easy to understand.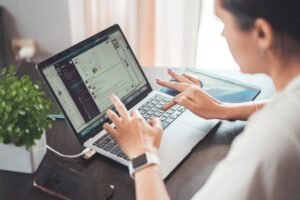 However, I prefer to be alone if I can and I am sure it is very stressful with your boss demanding things from you, at the same your coworkers bothering you with something or asking your help and so on.
There are a lot of things that can make you stressed and unable to concentrate properly. Stress for sure impacts our ability to concentrate and also productivity.
So basically if we want to have a good environment in the office and we want to work efficiently, we need to do something about stress reduction. Right? It is a pretty simple concept so now we will talk about 6 ways to reduce stress in the workplace. Some of them need to be encouraged or implemented by your boss or manager.
1. Having flexible working hours and the possibility to work from home when needed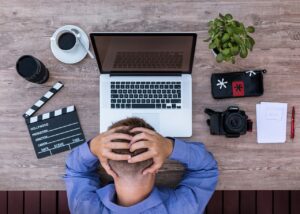 Do you know why I never wanted to work like everybody else I know? It is because the working hours are not flexible and working from nine in the morning to six in the evening doesn't suit me well.
I am sure a lot of people don't enjoy these working hours but they don't have a big choice especially if they have kids to take care of.
The thing is the office shouldn't feel like a prison cell, but as a place that encourages you to get your job done efficiently. Right? It is better to have quality work and not only be regulated by the clock. Of course, still need the job done timely, but that doesn't mean that you need to be a slave to the clock.
The freedom to choose the start or end times of your workday can be really great for office morale and shows that your employer trusts you and that can reduce stress in a workplace for sure.
2. Provide Counseling
Mental health is really important for happy and healthy people. If you are running a company and if you want your employee's stress to be more manageable, you need to provide some kind of counseling. 
Many companies these days provide counseling and that way their employees can deal with their stress better.
3. Encouraging Social Activity
We all need to keep in mind that all coworkers in the office are part of the team so it is important to get to know each other and if you do that then all employees work better together.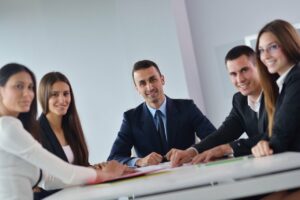 If people get to know each other, maybe even become friends, communication barriers are broken down and that makes any future interactions much easier.

The more time you spend together with your coworkers, the more comfortable you feel and the less stress you will experience. These things will help you daily and in the future when you need to work together and create new projects. 
4. Change Office Environment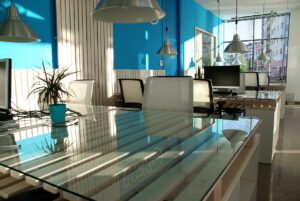 A certain environment can cause a lot of stress. So it is important to think about every aspect of your office and how it impacts the well-being of your team.
Sometimes some simple things can make all the difference like better quality coffee or the color scheme of the wall. A great idea is to use plants in offices spaces because they help reduce stress.
Another amazing idea is to create a game space where could be a football table or ping pong. That way they will take their mind off of the stress they are feeling. Even if that would be just a few minutes, that will be great for their well-being and mental health.
5. Create quiet time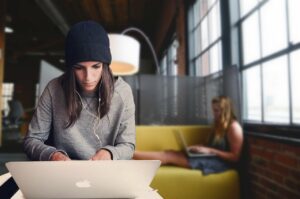 As I mentioned before stress is everywhere and, of course, stress can find you in the workplace too and can't be completely avoided.
It is good to have a place in the office where your employees can take a break.
If you have a place like this in your office, everyone will feel less stressed. They will be more able to deal if stress comes at last. We all know that we can't fully avoid stress.
But this way you can take a break, rest a little and avoid being overwhelmed by the heavy workload that a lot of people experience these days.
6. Encouraging workplace wellness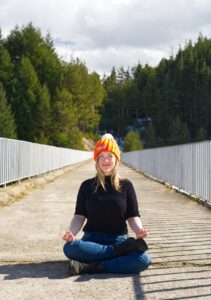 What else can help with workplace stress? Think about it! Healthy living and, of course, exercise is what can help your employees and coworkers be less stressed.
For example, exercise can improve moods and take your minds off the stress that a job is responsible for. There are a few things that you as an employer can do:
Offer healthy snacks in the office

Remind employees to go for a walk after work or during lunch breaks.

Subsidize gym or yoga memberships
You as an employee will be sure that your boss thinks about your health and well-being and that makes you less stressed and more appreciative.
If you are a boss or manager, you will think that your employees feel happier and less stressed because of these actions. That will make this office better for everyone involved.
This all will make everybody happier, less stressed and even if stress comes, it will be easier manageable.
Conclusion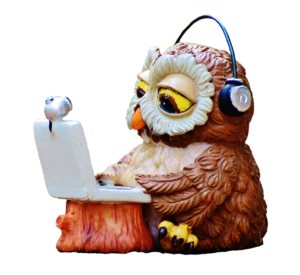 Even if there are and maybe will be fewer workplaces, offices with a lot of coworkers, we still need to think about how to reduce stress at the workplace.
I hope this article helped you in some way and you can implement a few things that were mentioned here. Hopefully, you can make your workplace a better environment for all coworkers involved.
What are you thinking about this article and about these tips that you can implement in your workplace? Do you have another tip you can offer? Please write your idea in the comment section below!
Thanks! Have a nice day!
Linda Mo
Founder and Owner of How To Reduce Stress Naturally