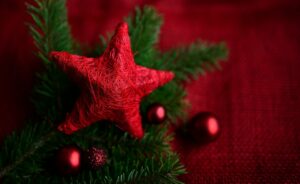 How to reduce stress during the holidays? How are you dealing with it? What can you do about it?
Upcoming holidays could cause a lot of unwanted stress. Here you can read about nice tips on how to make you less stressed in the holiday season.
We are living a stressful world and get involved in stressful situations. Somebody may think that holidays should be the time when we rest, relax, let go of worries and stress.
Actually, this is farther from the truth, sadly, but it is like that. So we will explore how we can make our holiday time and preparation for it as stressless as possible. 
How to Reduce Stress During the Holidays?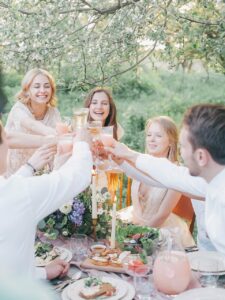 That is a really important question especially when the holiday season is up to the corner and we need to prepare ourselves both mentally, emotionally, and physically.
Who doesn't like nice holidays and being together with loved ones? Right?  Of course, that could cause a lot of stress. Sometimes I think this causes more stress than it is worth it.
My family was never much into holidays and is kind of small so we never had big family gatherings with family members and relatives during holidays. Mostly. There were few and it lasted only less than one day and one time per year. Believe me, it was not easy.
Anyway, I was kind of a kid then, but things are changed now and these kinds of gatherings don't happen anymore. Only the closest family members come together to celebrate Christmas or birthdays.
It is lovely, but still takes some work and causes stress too. There are some ways how you can approach holiday stress and rest a little bit from your busy schedule. Actually, it is easier than you may think.
1. Get Outside
Usually, when I feel stressed and anxious, I go outside to breathe fresh air. Most of the time I can let go of worries and enjoy the beauty of nature. I live in the city, but we are kind of close to nature because we have a lot of green areas, parks, and trees. 
Spending time in nature can reduce your stress level as the 2011 study shows. It is great for your health and well-being. 
2. Meditation and Mindfulness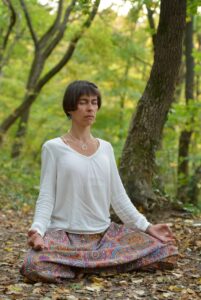 One of the best (if not the best) ways to reduce stress is to practice meditation and live in the present moment.
That way you let go of the past issues and at the same time don't think about the future. You only think about what best you can do right now.
That is a really important attitude because that way you can be not just more efficient and productive, but also less stressed. There is a saying: "Past already happened, Future didn't come yet, only present is real".
So most important is to live in the present and be fully grounded here in the moment of now. Meditation in itself is a great way to reduce both stress and anxiety and it really helped me in the past.
Sometimes it takes just a few minutes of grounding and meditating to feel better. That helps to clear the mind even if just a little bit. But it helps and that way it is much easier to deal with holiday or any other type of stress.
---
If you wanna find out more about meditation, CLICK HERE
---
3. Exercise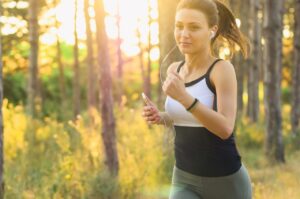 There are people who enjoy going to the gym and doing some exercise there.
That is a great way to reduce stress. Are you one of them? Of course, the gym may not be for all and personally, I never wanted to go there.
But that doesn't mean I don't any exercise and I really enjoy walking. Any time of exercise and movement is great and helps us to manage your stress during the holidays.
We all eat more during the holidays. Right? Exercising is also a good way to stay in shape and at the same time reduce stress.
4. Take Some Time for Yourself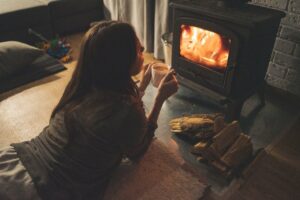 Holiday time is an amazing time when we spend time with people who we love – our family and friends.
Sometimes they can frustrate, annoy or anger us, but we still wanna spend time with them no matter what. Right?
This time is meant to be time for that. Yeah, we want perfect Christmas and wanna work nonstop to make that reality. But perfect holidays never really exist. These kinds of expectations can make us stressed by every passing moment when nothing is going as it was planned.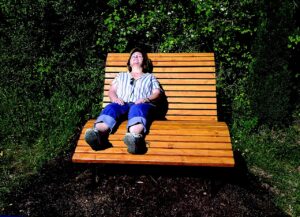 If you are experiencing stress, take a timeout and spend time on self-care.
Let's be honest you can't help anybody if you are overworked, frustrated, and stressed.  
It could be something as simple as a bubble bath or getting a massage. That can be something else that will make you rest, relax and return refreshed and ready to face challenges about the perfect holidays.
Conclusion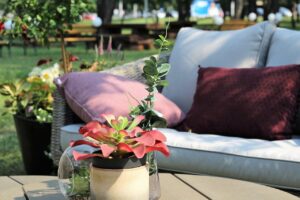 Today we talked about how to reduce stress during the holidays.
A lot of us experience stress during the holiday season and in preparation time for it.
Of course, we all love to be together with our friends and family members and spend nice holidays together enjoying each other company. 
There is stress involved and more than we would expect in such an enjoyable experience. This is why we talked about ways how to reduce holiday stress.
Did you experience holiday stress? How do you feel at that time? How do you reduce holiday stress? What are your best ways to reduce holiday stress and fully enjoy this special time? Please let me know in the comment section below!
---
If you would like to explore more about what is holiday stress and how to reduce it, CLICK HERE to read more.
How to deal with holiday stress? CLICK HERE to explore more.
If you wanna see how Christmas and stress are connected, CLICK HERE to read it.
Would you like to know how to deal with holiday stress at Christmas time? CLICK HERE for more information.
---
Thanks! Have a nice day! Until next time!
Linda Mo
Founder and owner of How To Reduce Stress Naturally