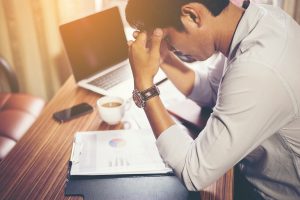 As you know nowadays life is very stressful and stress affects everyone. Almost no one is immune to it. Are you? From time to time you ask (me too): "How to reduce stress naturally?" You are looking for some amazing tips that can help you with stress relief. It is so important to reduce stress the right way without using medication and bad and unhealthy habits that can make things worse.
I am happy to introduce my 5 amazing and unique stress relief tips that are my favorite ones and helped me in stressful situations and moments in the past and still do. It is almost sure that they can help you too if you choose to try. Of course, you need to understand that each person is different and maybe tips that helped one person wouldn't work for another. Let's begin!
1. READ A BOOK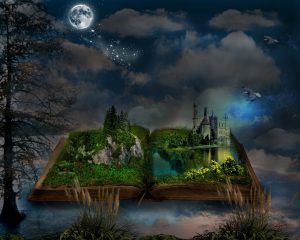 How to reduce stress naturally with your favorite book? Do you really think that reading a book reduces stress?
For me it is true, and I don't even need to read some research. I knew that a long time ago. Sometimes I even think what could have happened to me if I didn't escape from my life into a fantasy world from time to time. 
Reading books is an activity I absolutely love and enjoy from a young age especially fiction (fantasy, sci-fi the most). In school-age reading was the number one thing to reduce stress maybe even the first one I knowingly used for that purpose. 
When I start to read a book from the first page, I enter a new literary world full of fantasy and wonder. 
Reading for me is a pleasure and self-discovery and, of course, stress relief. There are even studies about it. A 2009 study shows that reading can help you to reduce stress, and it calms your mind.
Actually, for that to work you don't need to read for a long period of time. Reading works faster and better than other methods of relaxation. You only need to read for just 6 minutes and in that way, you reduce your stress levels by up to 68 %. Amazing. Right? This is because you are concentrating on reading. 
Do you read? Take a good book and find a nice spot to read! Let yourself sail away into the imaginary world!
2. WRITING
I don't know about you, but for me, creative activities help a lot, I don't even know how could I live if I would not use it and not be aware of it.
One of my passions is writing (Actually, I could say that about all stress relief tips in this post) and really a great stress reliever. When I write all my problems fall away and even stress knows that he needs to stop bothering me. 🙂 What freedom to make your own worlds! Of course, I write a diary too but that is just not the only thing that I do. Writing for me is much, much more.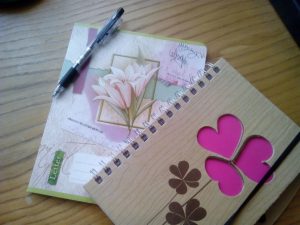 I love to write stories and novels even if they never will get finished and published. Freedom and harmony are all that matter to me.
When I write, I forget about my negative thoughts and feelings, anxiety, worries, fears, and, of course, stress is the king of it all.
Maybe you will say that stress is still lurking in the background waiting for me to lose focus on creating these new worlds I am so obsessed with. Obviously. But for that moment, sometimes even hours stressful thoughts don't belong to me.
There was even a time when I said to people that poem writing is my prayer and meditation. Putting my thoughts, emotions, and feelings on paper through journaling or poem writing is healing and that is not just for me, but for many others out there and could help you too.
Many people keep journals or diaries, and they write things there that bother them, reducing their stress as some studies have proven. Do you wanna try? Why shouldn't you?
3. PAINTING
A very important creative activity for me is painting. When I take my brush with paint and touch the canvas, everything falls away.  Then it is just me, my imagination, and the process called painting.
I never learned to paint with acrylic colors on canvas, but I always wanted to do. Actually, I dreamt about it a lot. I thought that maybe.. some day… And that day came.
One day in 2014 I said to myself: "I am doing it right now" and I bought my first canvas, paints, and brushes. I started. 
When I paint, I smile, I feel only positive emotions, and I create. There is no place for stress or anxiety.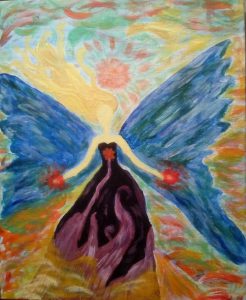 I am not the only one that thinks about painting as a stress reliever. Some studies show that making art reduces stress, and it is not important how good you are at it.
So I encourage you to try this and, please, don't think that you can't or you have no talent. Everybody can. You just need to want.

4. MEDITATION
Meditation is another amazing tool to let go of stress. There are a lot of different types of meditation. As I read once people who daily meditate have their own meditation technique that is unique to them. There is no right way or the wrong one. 
I enjoy meditation with relaxing music in the background and it makes me calm and full of unknown energy. Do you wanna try? 
5. WALKING and NATURE
Not so long ago I didn't fully understand how really important walking is for stress release. For us, human beings, is very necessary to connect with nature, because we are part of it, right? Just plain walking in nature is good exercise and can do wonders for your body and mind, releasing stress.
It is so easy to do… I always get new energy and become more positive when I go for a walk. I love long walks in nature and stress doesn't bother me at these secret times. What about you? Do you walk often?
Let's go for a walk, my fellow citizens of Earth!
Conclusion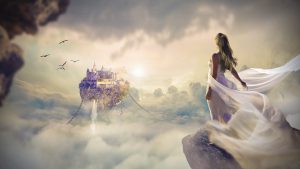 I gave you 5 amazing and unique tips on how to reduce stress naturally: reading, writing, painting, meditation, walking, and nature.
What do you think? Will you try these? Which one of these is your favorite?  If you want to write your comments or questions, you can do that below this post in the comment section. I would love to hear from you and discuss these amazing tips I am so passionate about.
Dear readers, right now I am very proud to say that I finished my longest post here until now. 🙂 Hurra! Congratulations, you read it all, and now you know my five amazing tips that help millions to reduce stress naturally! I hope you enjoyed this article and it is helpful to you because that is the purpose of this post.
Don't forget to comment below and return here soon, because I have so much to say. Very interesting and useful stuff is waiting for you.
---
Want to know more about meditation? CLICK HERE Now. 
Learn about painting as a tool for stress relief, CLICK HERE for more information. 
For the quickest way to relieve stress naturally, CLICK HERE, and you will not be disappointed.
I love to hear from my readers, so please leave me a comment below to let me know if this article helped you.
If you are looking for ways to relieve stress naturally and be happier, please subscribe to this blog, and you will receive notifications of my upcoming articles.
If you enjoyed this article, please share it on social media and let your friends know.
---
Let's just be you!
Linda
Founder of How To Reduce Stress Naturally