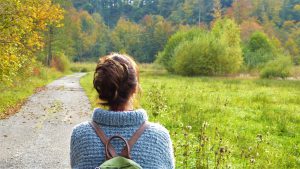 Do you want to know how to relieve stress and anxiety naturally? Me too.
It is so strange… I talk about these themes, but sometimes I still struggle with stress, and anxiety is one of my oldest friends who comes for a visit.
Today I felt so stressed and full of anxiety, and I suddenly didn't know what to do. I was worried and frozen in place.
I was stressed about everything and everyone: my life, my family, my relationships, my financial situation and my business. It seemed that my life was falling apart, and I wasn't sure what made me feel that way in the first place. I know that sometimes you feel that way too.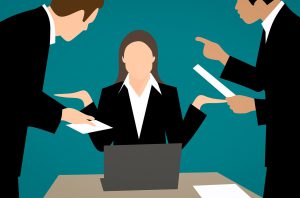 All I wanted is to stop these feelings and emotions that overwhelmed me all of a sudden.
It made me second guessing myself. Why do I even started to write a blog about stress relief if I am still struggling with it from time to time?
Can I succeed in my online business? Can I change my life? Could I manifest my big dreams that may bring happiness to people's lives? Can I help you?
In these kinds of times, we sometimes understand what is the most important to us. It helps us to see more clearly. It happened to me too.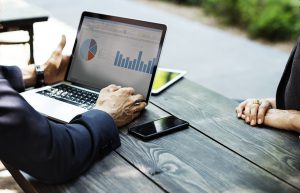 Now I can clearly see why I am here talking to you and writing these posts. Today was a reminder, what I need to do to help myself and hopefully to all of you, my dear readers.
We can relieve stress and anxiety together holding each other hands. We need each other.
A great friend today reminded me that I am not alone. We are in this together: you, me, your neighbor, your friends and loved ones, even your pets. We are here to help each other to be the best selves who are free of stress, worry, and anxiety.
So how can we do that?
How to Relieve Stress and Anxiety Naturally?
Do you know what I did today to stop these feelings of stress and anxiety? What can you do?
1. Talk to Yourself
Yes, yes… I talked to myself, and it may seem strange to you. But wait for a minute and listen what I want to say! Please?
Sometimes I just talk to myself. You can call your higher self, your best self, even your angel.
It doesn't matter how you call it. It only matters that you acknowledge you have the power to change how you feel and understand yourself better in the process.
Talking to yourself can help you see solutions to your problems, your stress.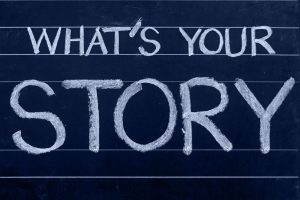 2. Talk to Somebody
If you are feeling stressed and don't know what is wrong with you, you should talk to somebody. Usually, my first choice is my mom or a friend who understands what I am going through.
This time I talked to my mom who motivated me and reminded me of my dreams. I wrote to my friend who encouraged me to keep doing what I am doing, to be myself, relax and rest a little. Yes, maybe I wanted to do too much, and when I couldn't, I was getting worried.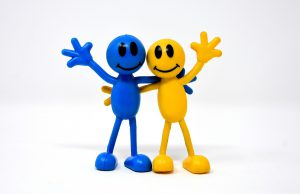 You have amazing people around you who will keep reminding you how beautiful, courageous and special you are. Spend time with them and talk about your stress, worries, and anxiety. You will see how slowly everything is getting better.
3. Going for a Walk
When I feel anxiety, stress, and worry, I go for a walk. Walking for stress relief can make all the difference, and you will feel refreshed and relaxed after a walk in the park or forest.
Walking helps me to see another perspective, take my life's situation easier and relax my mind.
I would not lie to you – this time walking didn't help me. I needed something else.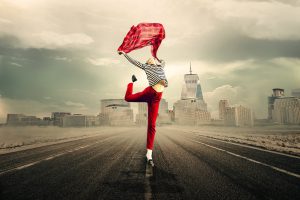 4. Meditation
What about meditation?
I think meditation is one of the best ways to relieve both stress and anxiety. In fact, it helped me to heal myself from the rash that anxiety caused in the past.
I was sure it will help me this time with my stress and anxiety. Why not? Right?
This time meditation made me feel a little bit better, but there still was a tension that impacted my well-being.
Remember, meditation isn't some magical tool which can bring you peace in an instant moment. Sometimes it needs time to work, especially if you don't have any experience, but it will help you in the long run.
Try guided meditation! Combine walking in nature and meditation.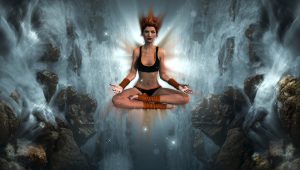 5
. Music
If you put some soothing music that can help you relax and forget about your worries, you could relieve stress much quicker than you think.
You can always find music that helps you become more motivated and inspired and in that way relieve stress and anxiety.
Today I listened to relaxing meditative music that made me feel better.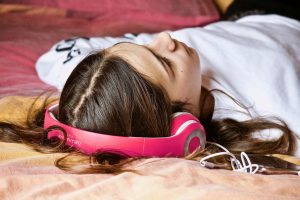 Conclusion
There are many ways to relieve stress and anxiety, but each time everything is different. What helped in one situation, it may not be helpful for another. So we need to try a variety of approaches to every problem, including stress and anxiety.
If you would ask me how to relieve stress and anxiety, I will say: it isn't always easy. Try different ways and approaches, and you will find the right way for every situation you face. That is the reason, why I am here talking about different stress management tips on this blog. I am interested to find out every possible and maybe even a silly way to relieve stress and anxiety naturally.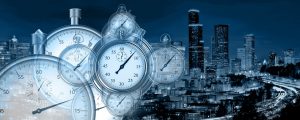 This time talking with people helped me to get relief from my stress and anxiety, but I still struggle with them today.
Writing is another great tool for stress relief, but I hope that this post doesn't seem like my personal diary's entry.
What do you think about these tips? What is your favorite one? Do they always help you? Let me know below!
---
Learn how to relieve stress and anxiety naturally with meditation, CLICK HERE now for more information.
Want to know other stress relief tips? CLICK HERE to find out more.
I would love to hear from my readers, so please leave me a comment below to let me know if this article helped you.
Are you looking for ways to relieve stress and be happier? Please subscribe to my blog, and you will receive notifications of my upcoming articles about stress relief.
If you enjoyed this article, please let your friends know by sharing it on social media.
---
Thank you! Until next time!
Linda Mo
Founder of How To Reduce Stress Naturally