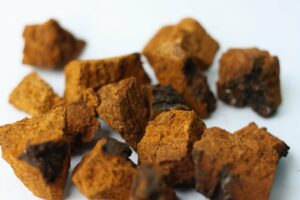 What are adaptogens and how do they work? How do they help for stress relief and improving your health and well-being?
Stress is everywhere, almost everywhere. The same goes for anxiety. Both of the torture lot of us and it is not right. So it is important to know what to do to help yourself and make stress manageable and even make yourself more resistant to stress.
---
If you buy something after clicking the links, we will get a small commission from it.
---
Chronic stress is the one we need to be careful about, because when it reaches that stage, then your life and health are impacted. Keep in mind that stress is a silent killer.
You may ask: "What is adaptogen? What is an adaptogen? How do they work?" Those are great questions and if you are willing to find ways to help yourself with stress management, you can literary change your life.
So let's go and explore this important subject!
What Are Adaptogens and How Do They Work?
Adaptogens are substances that are used in herbal medicine and it helps to stabilize physiological processes and also promotion of homeostasis. The concept of adaptogens was created in 1947. 
These herbs are amazing. Adaptogens can help your body to be more resistant to stress, helps recover from short and also chronic mental or physical stress.
They have really great health benefits like boosting immunity, combat fatigue, ease anxiety, and depression which could also be symptoms of stress.
Better adaptation to stress means that we can perform better and more efficiently even if we are stressing out.
That is really important if we wanna be healthy. Too much cortisol is really bad for our bodies and this is why they are saying that stress is the silent killer and it is not only a story. Chronic stress could cause health issues and impact our relationships and well-being.
Leslie Korn even called adaptogens a mini vaccine that helps us to cope with stress. Interesting thought, right?
That is why we need to do everything to deal with stress, and if these adaptogens help us, then why would we avoid using them? Right? Let's talk more about studies! 🙂
Studies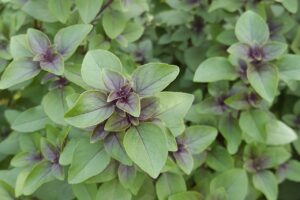 There are some studies done on adaptogens to test how the human body reacts to them.
Many of the studies were made in Soviet Union, China, and Korea before the 1980s. A lot of them have been dismissed because of false concepts and methodological flaws.
A 2010 study showed that adaptogens increase mental work capacity against a background of fatigue and stress. They also researched these effects at the molecular level. Adaptogens have not only therapeutic effects in some stress-related disorders, but they can impact the quality of life.
However, there is a need to have more studies about adaptogens and how they can impact the human body. This is why nobody can use the term adaptogen while marketing in European Union.
Which Herbs Are Adaptogens?
There are many herbs that are called adaptogens such as American ginseng, Ashwagandha, Goji berries, Jiaogulan, Turmeric, Holy Basil, Schisandra berry, and others.
There were many posts on this website about these adaptogens in the past. If you are interested, you can find them and explore the subject more. 
Adaptogen Supplements
Here you can find 3 great adaptogen supplements (a mixture of different adaptogen herbs) that you can try. You can also choose specific adaptogens like Ginseng or Holy Basil and use their supplements.
1.
Max Adaptogen 10 | Ayurvedic Herbs | 
My Rating: 4,5 out of 5
Best Place to Buy: CHECK IT OUT
Description: This supplement contains 10 powerful adaptogens and also contains Black Pepper for better absorption.
Ingredients: Ashwagandha Root, Astragalus, Holy Basil, Bacopa, Gotu Kola, Rhodiola Rosea, Schisandra, Cordyceps,  Siberian Ginseng, Panax Ginseng, Black Pepper Extract
Pros:
Many customers were satisfied with this product. One of them said that it helped with stress and concentration in a very stressful time when his business was doing badly.
Cons:
Doesn't contain any fillers, binders, or artificial ingredients

One customer complained and said that he didn't feel any difference and it is a waste of money. There are too many ingredients in low dosage.

Other customers also didn't feel any different after using the supplement.
---
2.
Lifetropics Adaptogen Complex | Plant-Based Supplement 
My Rating: 4,5 out of 5
Best Place to Buy: CHECK IT OUT
Description: This supplement contains 100% adaptogen herb extracts. It is a blend of three adaptogen extracts (Ashwagandha, Rhodiola Rosea, and Bacopa Monnieri) that is made in the United Kingdom.
Ingredients: Ashwagandha, Bacopa Monnieri, and Rhodiola Rosea, Vegetable Capsule
Pros:
Large doses

Manu customers were satisfied with the product. It helped them deal with stress, made them calmer, reduce tension headaches, etc.
Cons:
One customer had an allergic reaction to the product

It is manufactured in a facility that may process milk, wheat, egg, fish, shellfish, and peanuts 
---
3.
Navitas Organics Superfood+ Adaptogen Blend for Stress Support 
My Rating: 4,5 out of 5
Best Place to Buy: CHECK IT OUT
Description: This is an organic smoothie boost that contains adaptogens to better deal with fatigue and stress.
It contains Maca, Ashwagandha, and Reishi mushrooms.
Ingredients: Maca powder, Reishi mushrooms, Ashwagandha powder
Pros:
Organic and suitable for Vegans and Vegetarians

Keto & Paleo

Free of Gluten and GMO ingredients

Doesn't contain added sugar, preservatives, and fillers

Third-party tested for quality

Great for smoothies
Cons:
One customer said that he didn't feel any effect while using the supplement
---
Conclusion
Now you more or less know what are adaptogens and how do they work, how they help with stress relief and make you feel better.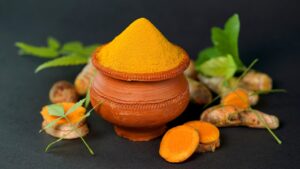 There are too many stressors these days that could make us so stressed, tensed, and anxious and all that ends with us getting sick, feeling bad, and our well-being is compromised.
Of course, there is also good news, there are great and natural things, products, practices that could help us with stress reduction one way or another. Today we have talked about an amazing thing called adaptogens that can help us to be more resistant to stress.
Please always keep in mind, that before taking any kind of herbal supplement, consult with your doctor.
Did you ever hear about adaptogens and how they can help to deal with stress? What do you think about it? Please write a comment in the section below! We would love to hear what you think about all this.
---
If you wanna read about different adaptogens, you can find them all here
---
Thanks!
See you soon
Linda Mo
Founder and Owner of How To Reduce Stress Naturally