What is a gratitude journal? How it can help you with stress relief and changing your life in powerful ways?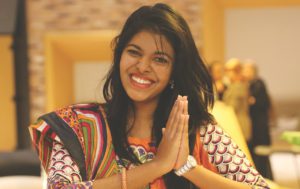 Nowadays life is too stressful and too hectic and it is hard or sometimes impossible to enjoy a life that we are leading. Usually, it is not about stress, chores, hard choices and responsibilities we have, but it is about something else, something that is worth living for. That is something we can all appreciate in our lives.
This is what I want to talk about today of all days and it is important if we want to be happy, enjoy our lives more and live less stressfully and more joyfully.
What Is a Gratitude Journal?
How gratitude journal can help you? How it can help to change your life in ways that you can't even imagine before? What is it? What special is about it?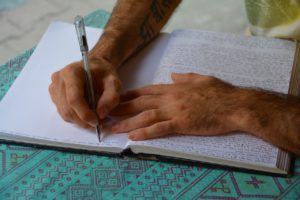 Writing for me is one of the best ways to deal with stress and negative emotions. Actually, any kinds of emotions can be expressed and analyzed in a writing form and it is one of the best practices to do if you don't want to feel like your emotions and feelings make you feel stuck and unsure about yourself or the world around you.
In any way, it is great to write about them, because this way you can deal with them better and understand the reasons why you feel that way, why you experience them and just let it go. This way you can deal with many situations, many aspects of your life and of course, manage your stress and anxiety much better than before.
Gratitude journal or diary is a place where you can record and reflect on things that you are grateful for in your life on a regular basis. It is a good habit to have for sure and not many people are grateful for what they have and that can cause many problems in life and also make stress unbearable.
This kind of journaling even helps you rewire your brain to focus more on the positive aspects of your life and you can even become more resilient against negative situations. If you focus on positive things in your life you can enjoy life more and become less stressed and more ready to deal with stressful situations and anxiety.
There are different kinds of gratitude journals that come in all sizes and shapes. Personally, I prefer physical form journal and not an online one. I love to have a lot of space to write and dive into my thoughts and express myself through words and poems.
Best Gratitude Journals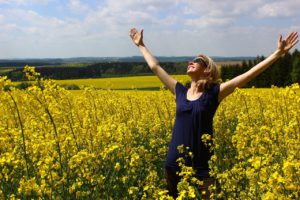 Here you can find great gratitude journal that can help you feel better and appreciate things that you have in life. We all have something to be happy about, to appreciate and to be really grateful for.
But we somehow forgot about those things and tend to be just our stressed selves that don't really appreciate anything and enjoy life less and less. Writing a gratitude journal may be the answer we all seek, if we want to change that.
Of course, we can write things that we appreciate in life in any kinds of journal, notebook, paper or even use a laptop to write down those things that make our lives more enjoyable, happy and worth living. But here you can find special gratitude journals that can let you think, rethink and appreciate what you have even more each day. This way you can deal with stress better and relax more because you will understand what is truly important in your life.
Here are three best gratitude journals that I can find and I hope they can be the best gratitude journals for you too and I know that many people enjoy writing in those gratitude journals.
1.Tiny Buddha's Gratitude Journal: Questions, Prompts, and Coloring Pages for a Brighter, Happier Life Hardcover
Best Place to Buy: CHECK IT OUT
Description: Tiny Buddha's 365 Tiny Love Challenges gratitude journal can help you creatively foster gratitude in your daily life. You can find a prompt or question on each page to help you to reflect on everything that is truly worth appreciating in your life. Isn't that wonderful?
Too often we don't see what is in front of us, but in this way, we can all see and understand what we need to be grateful for. That can help us to become better human beings and live our lives happier.
It also has it 15 coloring pages that can help to see often overlooked object that we need to appreciate and they can enhance our lives in powerful ways. This amazing journal helps you recognize small blessings, foster optimism and focus on the positive and those things will help you be happier and less stressed in your life.
GET THIS GREAT GRATITUDE JOURNAL HERE
---
2. The 90-Day Gratitude Journal: A Mindful Practice for Lifetime of Happiness
Best Place to Buy: CHECK IT OUT
Description: This amazing journal can increase your happiness by savoring important and happy moments in your life. You can read that later and find peace, solutions and change your mood for the better in not so happy times.
There are too many negativities surrounding us every day, and it is essential to be grateful for what you have and enjoy your life more. Gratitude can help you to see past negativity, find peace, enjoyment and, of course, reduce stress in a way that can make your life seem to be filled with more happiness and it is all because you release the things that can make you happy.
There are many things to be grateful for – people in your life, health and other good things that you have available right now in this very moment of time. We should practice gratitude and a lot of things can change in our lives. We can become more happy, satisfied, enjoy life more and be less stressed.
This journal can help you embrace positivity, practice simplicity and build a powerful habit that can change your life positively forever. Who doesn't want that? Right? Stress can become more manageable and you will become happier enjoying every moment and cherishing them. Using a few minutes to truly appreciate what you have is quite powerful, easy and there are a lot of benefits if you do that every day.
GET THIS GREAT GRATITUDE JOURNAL HERE
---
3. Gratitude: A Day and Night Reflection Journal (90 Days)
Best Place to Buy: CHECK IT OUT
Description: This great guided journal will help you cultivate gratitude through journaling and the exercise of mindfulness. It is amazing place to record anything that you are grateful for and celebrate those things. That is what makes your life worth it, valued and happiness can be achieved in cherishing and enjoying them.
Gratitude has proved to have a positive effect on a person's well-being and, of course, mental health. It also means you can manage your stress better and possibly become less stressed than you are usually. I believe this also helped with my anxiety.
Each page contains space where you can record expressions of gratitude, comments, memories and personal affirmations that can help you in your daily life. I am sure you can inspire yourself to do great things in life and gratitude is one of the things that can help you do it.
GET THIS GREAT GRATITUDE JOURNAL HERE
---
Final Thoughts
Now you know what is gratitude journals and how it can help you change your life in positive and powerful ways. This kinds of journaling can help you to deal with negative situations betted and help with stress management which is the mine subject on this blog.
Do you write a journal? At least sometimes? Do you understand how important is gratitude for your well-being and stress management? Tell me what you think! Let me know below!
---
Are you looking for the best gratitude journals? CLICK HERE for more information.
---
Thank you! Until next time!
Linda Mo
Founder of How To Reduce Stress Naturally