What is Autumn anxiety? Are you feeling anxious and stressed this autumn or any autumn for that matter? Why? And how to deal with this? That is the most important question.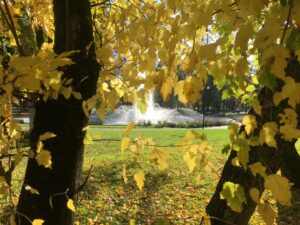 Stress and also anxiety are everywhere we look these days and it is not easy to deal with both of them. Anxiety is a little bit different from stress and it can be as a feeling of worry, a symptom of stress, or a disorder.
We have different stresses, worries, and anxieties varied per season so let's explore potential stresses and anxieties in autumn. 
What Is Autumn Anxiety?
Why you may feel more stressed in the autumn months? That is a good question and kind of easy to answer in my opinion.
After warm and nice summer months, vacations, relaxing time at the beach we all need to return to real-life – jobs and schools. Of course, that is stressful. For me, personally, these things are really stressful so I try to avoid them and do my own thing these days.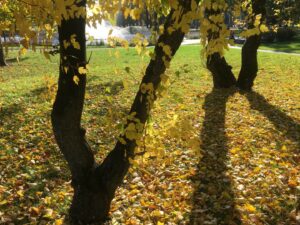 Anxiety for me was a real thing and caused me discomfort and real physical consequences that you can see and you can read about that here.
Let's explore this more!
For some, it can be anxiety because the school year starting, maybe summer was not as they dreamed about it and goals were not reached. For others, it could be because the holiday season coming soon and many of us know that is kind of stressful. Right?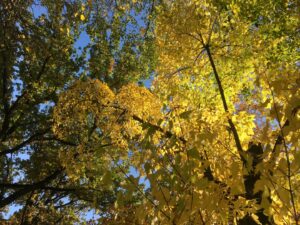 Basically, autumn anxiety is a tendency for people to suffer from anxiety in the autumn months and that, of course, involves low mood and more stress. As Dr. Clare Morrison said this is different from other types of anxiety because there isn't an obvious external trigger and it just happens in autumn months.
Many people experience anxiety in the autumn months, but there is one good thing. People can take steps to prevent autumn anxiety because there is a pattern that is pretty simple and you can see – autumn coming.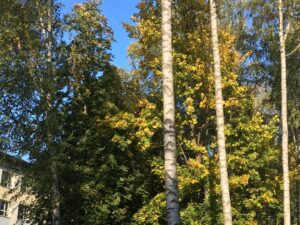 Symptoms of Autumn Anxiety
In some ways, this anxiety is similar to other types of anxiety that we know before. Here are some symptoms of autumn anxiety:
excessive worry and anxiety
depression
low mood
sleepiness and fatigue
loss of interest in everyday activities
lethargy and irritability
How You Can Minimize the Effects of Autumn Anxiety?
What can you do? How to deal with autumn anxiety?
There are some things that you can do and it depends on you because not all tips will work for everyone. Here are a few you can do to help yourself: 
1. Diet Change
A great idea is to have changes in diet and eat more healthily. Healthy eating will provide your body with enough vitamins, minerals, and nutrients and you will be better able to deal with autumn time stress. 
It is nice to make warm meals that you didn't eat in the summer, some soups.
2. Get More Light and Spend More Time Outdoors
Another way to minimize the effects of autumn anxiety is to spend more time outside in daylight and enjoy nature. I am sure you know how colorful and amazing nature looks in autumn.
There is less sunlight at this time and this is why levels of serotonin are falling and that affects the mood and sleep patterns. You feel more sleepy because less sunlight could cause an increase in a hormone called melatonin. This hormone makes you feel sleepy and you can experience more depression.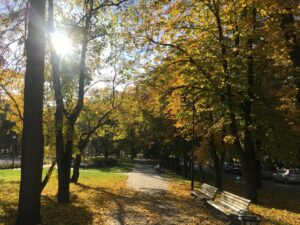 Do you know what less sunlight can impact? It is vitamin D so basically you are exposed to less vitamin D and that is strongly linked with depression and also immunity which is important in times of stress.
Because there is less light and when you wake up in the early morning it is quite dark, it is a great idea to use a light therapy box for 30 minutes per day. 
3. Do Exercise Daily
Exercise is a good way to reduce stress and deal better with anxiety. So for autumn anxiety one of the best ways is to do exercises every day and it doesn't matter what kind of they are.
It could be just a walk outside enjoying amazing beautiful autumn colors. Trees are so beautiful in autumn time and it is one of my favorite seasons there is.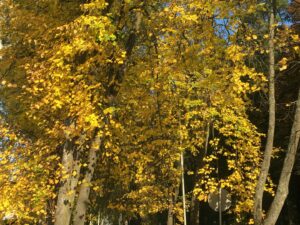 Exercise daily for at least 30 minutes and surely you will feel better.
Do cycling, long walks, join the gym or try something new, some new sport.
4. Start Something New
Starting something new is always a good thing for your stress, mental health, and well-being. For example, you can start a new hobby.
It is also the perfect time to reorganize, do autumn gardening and tidy your house to start a new cycle. Autumn is time for my birthday and it is also very special to me. I usually try to reorganize stuff in my home and tidy the place a little bit more than I usually do.
Another thing you can try is to start a new course, learn something new and even change the way how you look.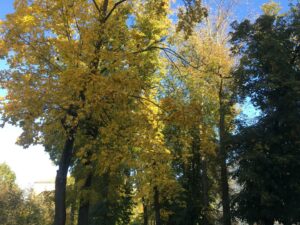 Is There Really Such a Thing as Autumn Anxiety?
Or maybe we should call this something else?
So according to Patricia Thornton, even if autumn anxiety isn't a recognized condition, it is still real and this season brings changes in your mood and causes anxiety.
To being honest, all transitions can cause anxiety. People are struggling with changes in their life like changes in schedule when they are going to school or starting a new job. We get less sleep because we need to wake up earlier and we still go to sleep late as before and the thing is that lack of sleep can cause anxiety.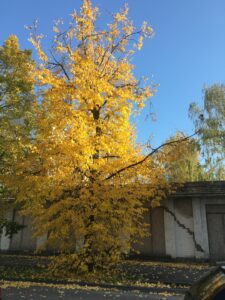 However, slowly people start feeling better when they are back in a routine. You may suffer more from anxiety when there is not enough to do. To be honest, I never ever think like this, for me, just thought of school made me worried, stress, and anxious. But we all are different as I always say that.
If you still feel autumn anxiety and it makes you feel bad or depressed, you need to look for professional help and go to counseling.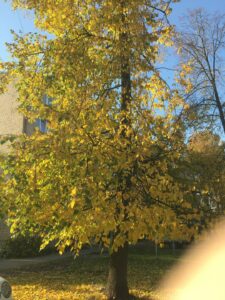 Conclusion
Stress and anxiety can come at any time and triggers could be different each time. Autumn anxiety is an annual thing and people start feeling anxious when autumn comes, because of the school year starting, less sunlight, and other things that start in the fall.
It is important to keep it in check and make sure you are ready for this anxiety to come because it comes every year so you can be ready before it strikes. 
---
Do you wanna know more about vitamin D, which is so important for your health and stress relief? CLICK HERE to get more information.
Are you sure you need more vitamin D? CLICK HERE to find out more.
---
What is autumn anxiety for you? Are you feeling more anxious and stressed in autumn? How do you help yourself to deal with anxiety and autumn time stress? What are your favorite stress relief tips? Let me know in the comment section below!
I have made autumn view photos around my neighborhood and I added these photos to this post. I hope you like them. 🙂
Have a nice day!
Thanks! See you soon
Linda Mo
Founder and owner of How To Reduce Stress Naturally