What is financial stress? How it impacts us? What we can do beat it and change our lives for the better? How can we avoid it and say no? Is it possible to never experience financial stress? What are the best options to say goodbye to financial stress?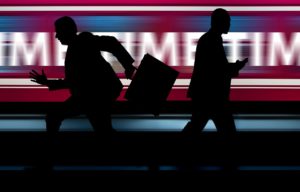 We all live in a world where stress seems to be everywhere we go and in almost everything we do.
There are different kinds of stress that we are experiencing daily, and sometimes even we can't distinguish which is which.
Stress is just stress – it seems. Of course, nothing is ever so easy in this life. Right?
I believe that financial stress is the worst kind of stress, because it destroys our dreams, our hopes and let us wonder if we ever be free of it. I know the feeling. I experience this kind of stress more than I want to admit myself.
Do I ever experience financial freedom that I want so much? Will I finally succeed with my online business? These are the questions that I ask myself. This is what I am worried about.
But What Is Financial Stress?
Financial stress is stress that is caused by stressors like unstable income, little savings, high debt levels, and others. Financial stress is like a disease, pandemic even that cause serious financial problems among people.
But we all know that stress impacts our well-being, and it causes health, relationship issues, and even death. Sometimes people can't take the financial pressure and bankruptcy and, sadly, they end their lives. I know at least one person who did just that.
I hope you understand how important is to do everything to reduce financial or other kinds of stress at all costs.
Money as a Stressor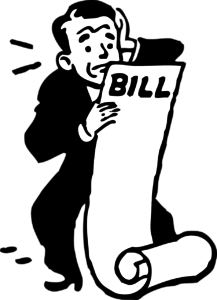 According to the American Psychological Association's (APA) annual Stress report, about 90 % of Americans said that their financial stress levels remained the same or increased with time. Sadly, but money still is one of the top stressors.
We all live in a world where money is very important and we can't live without it. If you want to enjoy your life fully, you need to have enough money.
How can you not? How can you enjoy your life if you need to fight with financial problems every single day?
Nobody wants that. Nobody can fully enjoy life if that's the case. I know the feeling. But so many of us have these kinds of problems.
If we want to live a great life, we need to do everything in our power to keep our financial stress in check. We need to find ways to reduce it. Maybe we need to change our job, occupation or the ways we live and spend money.
The Major Financial Stressors:
1. Low or no savings at all
2. Rising debt levels
3. High student loan debt
4. Wanting a better lifestyle
How To Beat It? How to Fight Financial Stress?
How to say goodbye to financial stress? There is something that you can do if you don't want to be overwhelmed by financial stress. Here are some tips that I use for myself and my family.
1. Be Positive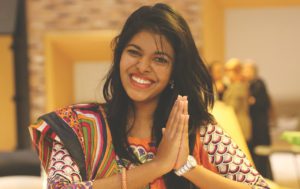 Whatever happens, stay positive, and that is something you can do for your well-being. Your health will say thank you for that. You deserved to be happy and healthy, and positivity is what can help you in difficult situations. A positive attitude can change everything, the whole situation.
It gives you strength to fight your fears about not paid bills and other problems with your finances. You will understand your financial weaknesses and strength much easier, and you will act accordingly.
---
Try network marketing and relieve your financial stress. CLICK HERE for more information.
---
2. Find out the underlying problem
What is the reason behind your financial stress? Is it unemployment or lower income? Are you worried about retirement, divorce or unexpected illness? If you identify a problem, you will know where to start with your financial plan.
3. Set financial priorities
Think of how you can put your finances back on track. Try to prioritize your finances from this moment on. What are your major goals for the next year? Five years? 10 years? It takes more than this, but this is a good place to start.
4. Save more and spend less. Plan a budget
Budgeting helps to keep your finances in check and helps you to understand what you can do and what you can't if you want to live as stress-free as you can. Save as much as you can.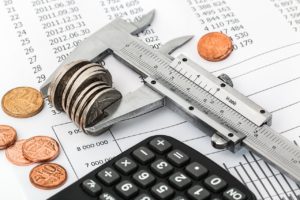 It is good to save for emergencies and for your retirement because both of them can put your finances under stress. If you think about it, you will worry less and be less stressful. We all want that. Right?
Did you know that budgeting is the best medicine to restrain your financial anxiety? But you need to plan smartly and carefully.
7. Explore other ways to earn money
There are great ways to earn money, and I don't talk about a day job. I am talking about something much different, something that you can do from home and you only need a laptop and the internet.
I love affiliate marketing, and it's an amazing opportunity to create a website, learn and earn money. It will help you reach more financial freedom and you don't need to worry about lack of money. But of course, it takes times. All business would.
Recently I also joined to Network marketing company which seems very interesting. This can also be a great way to enjoy a better life with less stress and worry.
---
Create your own online business and forgot about financial stress. CLICK HERE for more information.
---
Who doesn't want to be free? Free of any kind of burden that destroys our peace? Right?
Sometimes financial stress makes you make bad decisions that you later would regret it. happened to me once, and I don't even want to talk about it, because I still feel the effects of it. I just hope it will not be as bad as I think right now it would be.
Conclusion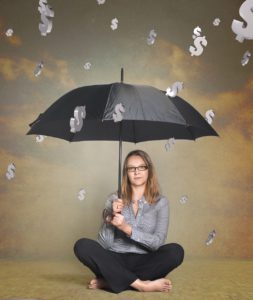 I know how it feels to experience financial stress and something I want to call it financial anxiety because I am stressing too much sometimes even without reason.
Financial stress can make you make bad decisions that you will surely regret in the future, but at that time they seem alright.
As you know already, there is something you can do to beat financial stress and feel better about yourself and your situation. Your health and well-being is the most important thing, and actually, money and stress about a financial situation aren't worth it.
What is financial stress for you? How do you experience it? Did you? What did you do to beat it? Let me know below!
---
Say goodbye to financial stress by creating your online business. CLICK HERE for more information.
---
Thank you! Until next time!
Linda Mo
Founder of How To Reduce Stress Naturally