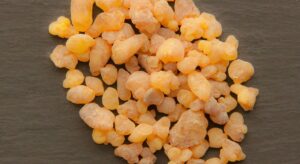 What is Frankincense good for? You may ask. To be honest I never heard about this thing much before and then somehow I found out about it and want to explore more. It seems like a good thing to talk about in a blog that is related to stress relief and management.
Of course, firstly we need to find out what is Frankincense. 🙂 All will be answered in no time.
---
If you buy something after clicking the links, we will get a small commission from it.
---
We all know that we have a lot of stress in our lives and all the things that are happening in the world are impacting our health, well-being, and stress levels. So it is so good about connecting to nature, using nature's amazing gifts to benefit our health and manage our stress levels. 
What Is Frankincense?
Of course, that is really the first thing we need to know before we talk about its benefits. Right? 
As I said before, I never heard much about it, but if I am fully honest, I didn't know this English word (English is not my mother's tongue, as you may know, if you read this blog before). It is so good to learn every day something new.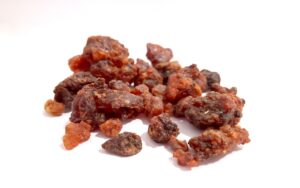 So what is Frankincense? Frankincense is also known as olibanum is an aromatic resin that is used in perfumes and incense. It is obtained from an African tree.
There are fine main species of this tree that produce true frankincense and they are available in various grades depending on the harvest time. 
Ecological Status
There is one kind of big problem with supplies of Frankincense. According to International Union for Conservation of Nature (IUCN), one of the primary frankincense species is in danger and that was warned in 1998. These trees are not protected by any international laws or conventions.
The paper in 2019 predicted a 50% reduction in Boswellia papyrifera (one of the Frankincense species) in the next two decades. Sadly, all Boswellia species are threatened by overexploitation and habitat loss.
What Is Frankincense Good For?
Frankincense is an amazing gift of nature but we need to remember to honor it, not overuse it and use it wisely because some Frankincense species seem dangered. 
It is a plant and Frankincense essential oil are used for cosmetic and therapeutic uses. There is a long history of Frankincense essential oil use, it was used in Indian aromatherapy and ayurvedic medicine for more than 2000 years. 
This essential oil has a relaxing effect on the mind and it is great for meditation and which means it is helpful for stress, anxiety relief, and relaxation. Frankincense essential oil is used to relieve stress and pain and also has cosmetic use for skincare.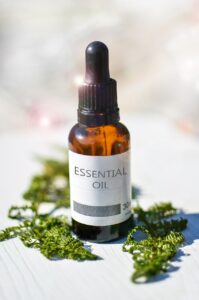 Most people talk about Frankincense essential oil benefits, but not about harvested Frankincense resin products that can be burned in your homes to create a peaceful and relaxing environment where we can let go of our stress and worries.
Traditionally they are, of course, used and burned in places to worship gods, but nowadays we can use them to help us relax after a stressful day. 
They are even saying that burning them would help to attain higher conscious states during mediation and we all know that meditation is great for relaxation and reducing stress and anxiety in your life.
Frankincense Supplements
Here you can find five Frankincense supplements – essential oil brands and resin that you can use to burn and enjoy the aroma for relaxation purposes. 
1. 
LOP Frankincense Incense Resin, Sorted for Quality, Large Pieces Gum Tears, Wonderful Aroma, High Vibration Frequency (100 Grams)
My Rating: 4,5 out of 5
Best Place to Buy: CHECK IT OUT
Description: This product contains 100 grams of 100% wild-harvested Frankincense (Boswellia Carterii) resin from Somalia.
It is directly harvested from the tree.
Aromas contain mixed undertones from pine, rosemary, and citrus.
Ingredients: 100% wild-harvested Frankincense resin
Pros:
Could be good for meditation and relaxation

It was hand sorted for the highest quality

Most customers were satisfied with this product 
Cons:
Couldn't find any bad review about it
---
2.

Nikura 100% Pure Indian Frankincense (Serrata) Essential Oil 10ml, 50ml, 100ml (10ml)
My Rating: 4,5 out of 5
Best Place to Buy: CHECK IT OUT
Description: This is 100% pure Indian Frankincense (Boswellia Serrata) essential oil.
The aroma has earthy Tea Tree, Fresh Citrus, Lemon, and Pine notes.
It is harvested in India and bottled in the United Kingdom. 
There is a belief that this type of essential oil is uplifting for your body and mind. 
Ingredients: Frankincense Oil (Boswellia Serrata)
Pros:
Ethically sourced

Suitable for Vegans and Vegetarians

It is not tested on animals

It cannot be guaranteed free from traces of allergens like nuts

This product can be used for massages, baths, oil diffuser, and homemade cosmetics

Extraction Method:

Steam Distillation
Cons:
Some customers were not satisfied and complained that this essential oil didn't smell like Frankincense oil. 
---
3.
Frankincense Resin 1lb (453 g) | Organic Premium Resin Incense | Church Incense | Gum Olibanum | Boswellia Serrata | Frankincense Tears | Pure Frankincense Granules | AA Grade
My Rating: 4,2 out of 5
Best Place to Buy: CHECK IT OUT
Description: Here you receive 1 lb Frankincense tears of Boswelia Serrata which are ethically sourced in India. 
Traditionally those are burned in places of worship, but it is a great idea to burn them at your home to create a relaxing environment where you can let go of stress and worry.
Frankincense has a rich aroma and it is believed, that it creates a clean, positive environment that calms your mind and lets you relax and reduce stress. It could also improve mental focus.  
Ingredients: Organic premium resin incense
Pros:
Suitable for Vegans and Vegetarians

Cruelty-free and ethically sourced

Organic

This company supports sustainable agricultural and manufacturing practices, for example, invests in recyclable packaging
Cons:
One customer complained that the company cheated because there were pebbles (rocks) in the package that seems almost the same as Frankincense.

Another customer was really disappointed, he was thinking it is toxic and the smell was like burning rubber.

Other customers were unhappy too – called this fake and waste of money

---
4. 

Frankincense Oil, Cosmos Certified Organic, 100% Pure, Best Therapeutic Grade for Aromatherapy, Massage, Diffusers & Bath – 10ml (Boswellia Serrata)
My Rating: 4,5 out of 5
Best Place to Buy: CHECK IT OUT
Description: This is organic Frankincense essential oil that is originated in India. It is extracted from the resin of the Boswellia tree. To produce this oil, the resin is distilled. 
Ingredients: organic Frankincense essential oil
Pros:
It is organic (

Soil Association certified)

Suitable for vegetarians and vegans

It is cruelty-free and without GMO ingredients

Free from any additives, preservatives, and chemicals that are harmful to us and the planet. It is tested for purity 

It has been

manufactured, according to European laws about

the production of organic food and animal welfare

Money-back guarantee

It can be used in 

aromatherapy to help you rest and relax and Frankincense essential oil is good for maintaining hair health and moisturizing damaged skin

Most customers are satisfied with this essential oil
Cons:
One customer was disappointed and said that the smell is disgusting and a waste of money
---
5. 

Gya Labs Organic Frankincense Essential Oil for Meditation, Relaxation, Skin Care – Topical for Mature Skin and Sensitive Skin – 100 Pure Therapeutic Grade Frankincense Oil for Aromatherapy – 10ml
My Rating: 4,5 out of 5
Best Place to Buy: CHECK IT OUT
Description: This organic Frankincense essential oil is great for aromatherapy lamps. It has a woodsy scent similar to frankincense resin.
It can help to balance mood and reduce signs of mature skin, according to the description.
It is steam distilled and cultivated from India.
For meditation is great to blend frankincense and myrrh essential oil together. Its scent could wash away your worries. 
Ingredients: 100% organic Frankincense essential oil
Pros:
Organic ingredients

Great for meditations, skincare, sleep, and mental clarity

Overall customers are satisfied with the quality of this essential oil
Cons:
It seems that some customers didn't know what they wanted and ordered the wrong essential oil and then complained there.

It may be too expensive

One customer complained about the quality (the aroma seemed to disappear too soon)
---
Final Thoughts
Now you know what is Frankincense good for and how you can benefit from it? All things that may help with relaxation and stress, anxiety relief are needed and should be applied to help us with these issues. It is really important to manage our stress levels so we can be happy, healthy, productive, and could fully enjoy our lives.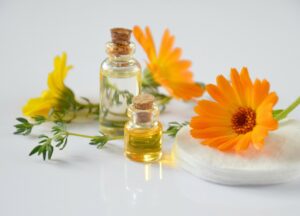 Frankincense is an amazing thing that is natural and comes from nature.
It helps with stress relief, relaxation and has different cosmetic and therapeutic uses. 
Always keep in mind that you need be careful with essential oils and use them properly.
What do you think about Frankincense and these supplements? Did you use them in any for before? Are you planning to use them from now on? Please, let me know below in the comment section.
Thanks! Have a nice day!
See you back soon. There are new amazing articles coming out soon. Keep tuned and check it out from time to time. 🙂
Linda Mo
Founder and owner of How To Reduce Stress Naturally