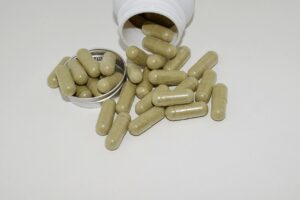 What is Jiaogulan? How it can help you with stress relief, relaxation, and overall health?
We all know how important is health in times of stress and anxiety and how much more resistant we are against stress-caused health issues.
Everybody or almost everybody will tell you that nowadays we have a fast-paced lifestyle that tends to lead us to more chronic stress, anxiety, and health issues that come with it.
---
This post contains affiliate links
---
There are things that can help us and some of these things are herbs and herbal supplements. This can improve our health, rise our immunity, and that way it makes it easier to deal with stress and can even make us more resistant.
Today we are going to talk about Jiaogulan and its supplements. Let's explore more!
What Is Jiaogulan?
Jiaogulan (Gynostemma pentaphyllum) is a climbing vine that is native to China and it was believed for thousands of years that it has healing properties. It is a great herb that is similar to Ginseng because it more or less offers the same benefits as ginseng.
A few days ago I wrote about Jiaogulan tea and this time we are going to talk more about different kinds of Jiaogulan supplements that can be beneficial to your health, well-being, and treat stress.
Best Jiaogulan Supplements
This herb is available and sold in tea, capsule, and powder form. Here you can find four great Jiaogulan supplements and that involve powders and capsules. 
We talked about Jiaogulan tea brands in the last post, but this time we explore more of this herb's supplement forms like powder and capsule.
As I always say we all are different and it doesn't mean if one thing, supplement help one person, necessary it will be great for another person. This is why we also talk about different brands and types of supplements because not everyone likes the same form of supplements.
Look at those supplements below and choose the best one for you.
1. Paradise Herbs Jiaogulan (60 Vegetarian Capsules)
My Rating: 4,5 out of 5
Best Place to Buy: CHECK IT OUT
Description: This Jiaogulan dietary supplement is 100% Vegetarian and doesn't contain any GMO ingredients. 
This supplement is naturally extracted without fractionalizing, isolating, or using toxic solvents, chemicals, or gases. This way all active constituents are present and they could have been lost if other extraction methods had been used. 
Ingredients: Jiaogulan extract 12:1, Vegan capsule (plant cellulose)
Pros:
The product is sealed

Suitable for Vegetarians

It is naturally extracted without chemicals and other stuff

It is free of fillers and has no common allergens

This supplement is popular and many customers like it

Most customers were satisfied with the products because it seems to give more energy and calms down at the same time

One customer said that improves mood and has antidepressant-like properties
Cons:
There are some customers who are dissatisfied with it (saying horrible quality, had rush after using it, headache, etc.)

Few customers didn't see any difference after using this supplement for months
---
2.
Bottle of 120 Premium Organic Jiaogulan Gynostemma Veggie Capsules
My Rating: 4,5 out of 5
Best Place to Buy: CHECK IT OUT
Description: This herbal supplement contains organic Jiaogulan (Gynostemma). 
It is harvested from small organic farms in Thailand's highlands. This supplement is made from de-stemmed leaves and put in vegetable (cellulose) capsules.
They are saying Jiaogulan contains 120 saponins which are the broadest range of these complex molecules of any known plant, including ginseng.
Plants that contain saponins have medical or pharmaceutical behavior and it seems that this component is the one that scientists are looking for if they want to explore the pharmaceutical and medicinal values of specific plants. The bioactive phytochemical constituents like saponins and flavonoids produce specific physiological actions on the human body and that is why they are important to medicine and healing. 
Ingredients: Organic Whole Leaf Jiaogulan Gynostemma (no stem)
Pros:
Organic certified

Free of any fillers or additives, synthetic ingredients, or preservatives

Doesn't contain Gluten, Dairy or GMO ingredients

It is tested and certified pure from contamination of heavy metals, chemicals, and bacteria

It is great that these Jiaogulan capsules can be taken at any time of the day

Many customers are satisfied with the product and saw positive differences while using the supplement (feeling better, changed mood and calmed guts, etc.)
Cons:
One customer was not satisfied, because after using this supplement for few weeks, he had a red rash on his face

Another customer said he didn't see any difference while using the supplement
---
3.
Natures Root Premium Gynostemma Powder 125g – Adaptogen | Jiaogulan Supplement 
My Rating: 4,5 out of 5
Best Place to Buy: CHECK IT OUT
Description: This natural; Jiaogulan Gynostemma supplement is not an extract and contains pure powder of Jiaogulan leaves.
This powder contains high potency Gypenosides which is great for your health and well-being.
It is great for different uses like making tea, adding to your food or drink, or even making your own supplement capsules. 
To make this amazing supplement the wild Jiaogulan leaves are removed and air-dried, then these leaves are milled to powder.
Ingredients: 100% Pure Powder of the Jiaogulan leaves (Gynostemma pentaphyllum).
Pros:
It is Caffeine-free

Doesn't contain allergens like Soy, Gluten or Dairy

Free of extraneous fillers and preservatives

It is popular in traditional Chinese medicine

There is more than one way to use this product. You can use this powder to make a tea, add to your shake, smoothie, or even make your own homemade capsules
Cons:
One customer was dissatisfied saying that it was really disappointing and a waste of money and he mentions his reason – it doesn't color
---
4.
Jiaogulan Highly Concentrated Tincture Extract Plant Extract Without Alcohol on Organic Glycerine Based Free from Additives 100% Natural
My Rating: 4,5 out of 5
Best Place to Buy: CHECK IT OUT
Description: This is a premium quality Jiaogulan supplement, a high-quality product, according to the company.
This extract is without alcohol. 
Ingredients: Jiaogulan leaves, Organic glycerine
Pros:
Suitable for Vegans and Vegetarians

Natural and sustainable: The Jiaogulan we use from the sustainable wild collection has been processed without additives, pesticides, or harmful substances and the product is therefore 100% vegan.

The product is tested

Money-back guaranteed

Doesn't contain alcohol
Cons:
Couldn't find any complaints
---
Final Thoughts
Now you explored a little bit more about what is Jiaogulan and how it can improve your health, well-being and potentially help with stress relief.
Jiaogulan has great health benefits and we all know if we have good health that impacts our overall well-being and can help with stress management.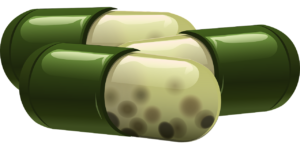 Keep in mind that before using any kind of herbal supplement, consult your doctor.
We need to be safe and better know things about our health before using any type of supplement. Right? 🙂
What do you think about these five Jiaogulan supplements? Did you ever use any of Jiaogulan supplements or drank Jiaogulan tea? What do you think about it? Let me know in the comment section below!
---
If you wanna read more about Jiaogulan tea, CLICK HERE to find out more.
---
Thanks!
See you soon
Linda Mo
Founder and Owner of How To Reduce Stress Naturally