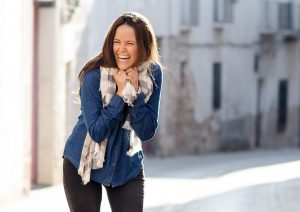 What is laughter therapy? Does it relieve stress?
Many of you experience that laughing makes you feel great and at that moment you don't worry or think about the deadline and upcoming conference call. Right?
Can laughter help you get rid of stress for good?
Yes, it can.
What Is Laughter Therapy? Does It Relieve Stress?
It is a therapy that uses humor to help relieve stress, pain and improves mood and sense of well-being.
What does this therapy include? Laughter exercises, comedy movies, books, clowns, puzzles, and games.
Laughing is an amazing way not only to relieve stress in your life, but also survive a stressful lifestyle that almost all of you deal with on daily basis.
How Laughter Help with Stress Relief?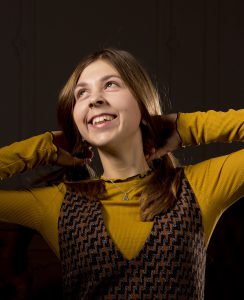 In fact, it's easy, my friend. You don't even need to ask, because deep down you know. When you laugh, you feel lighter and your whole universe is changed for a brief moment. It feels like everything is possible. Everything is so simple and beautiful.
Laughter is a powerful way to unleash a rush of stress-busting endorphins and provides a workout for your muscles. You benefit from good laugh despite that you are feeling stressed and worried. It doesn't even matter if you faked your laughter or not.
But how can we deal effectively with the reality of everyday stress? There are different ways but the use of humor and laughter is one of the quickest and easiest routes. – Colin G.Smith
How to Use Laughter for Stress Relief?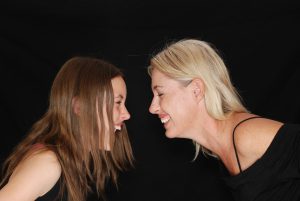 Do you need some tips? I am sure you know what makes you laugh. But sometimes we all need a little reminder to enjoy this life more, engage in fun activities and be in joy laughing hard with our friends or alone.
Watch funny videos, humor shows or comedies.
Take this life less seriously and look for something to laugh about in your daily life. Believe me, it's easier than you think.
Read jokes and books that make you laugh.
Spend more time with your friends and family. Being with the ones you love is a fun time when you joke and laugh a lot. Right? At least, I always have laughed the hardest when I am with my friends, my brother or my mom. These are the best times that I always remember and always will even if some of my friends are far away.
Laughter helps bring balance to a stressful situation.- Kala Stevenson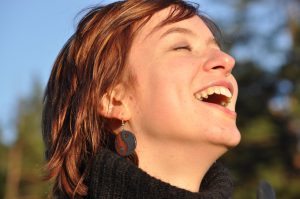 Conclusion
Laughter can brighten your day, improve mood and relieve stress and anxiety that are threatening your health and well-being. So why don't laugh more and see how everything in your life lightens up?
What is your favorite comedy? Do books sometimes make you laugh? Which ones? I would love to know. Please, let me know below!
---
What is laughter therapy? Laughter for stress relief? CLICK HERE to get to know more how laughter can help you reduce stress.
I like to hear from my readers, so please leave me a comment below to let me know if this article helped you.
Learn how to reduce stress naturally by subscribing to my blog. You will be the first one to read my upcoming articles.
If you enjoyed this article, please share it and let your friends know this excellent way to relieve stress.
---
Thank you for reading! Thanks for being here!
Until next time!
Linda Mo
Founder of How To Reduce Stress Naturally