What is the best Rhodiola supplement? How can it help you with stress relief? Is it good for your health and well-being?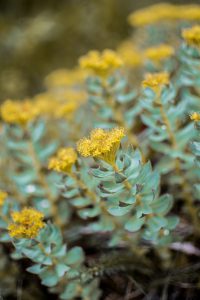 I know you are here because you are looking for much-needed relief from stress. Sometimes supplements are exactly what you need to manage stress and feel better about yourself, your life and the world.
Maybe sometimes it's just knowing that you did something for your well-being, your health, and you only need that one understanding to feel better and see that everything isn't wrong with your life.
What do you want to know about this amazing herb? I will answer all your questions. If something isn't answered in this article, ask me a question below and I will answer as soon as I can.
Let's begin!
What is Rhodiola Rosea?
Rhodiola (Rhodiola Rosea) is also known as the Golden root, Arctic root, Rose Root, Russian Rhodiola. It is a member of the family Crassulaceae, and indigenous to the Arctic and Alpine regions of Asia, Europe and America.
This remedy has long been used in Ancient Greece, Russia for centuries as a tonic to help cope with cold climate and stress.
Rhodiola Rosea For Stress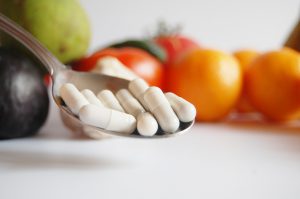 Can Rhodiola help you with stress relief? How?
This is an amazing plant, remedy that offers support for overall body functions and has great properties.
Here are four great ways how Rhodiola help with stress relief and increase your body's capacity to adapt to stressful conditions.
Let's begin!
1. Anti-Stress (Adaptogenic)
Rhodiola Rosea is an adaptogenic herb that helps your body adapt to various physical, mental or environmental stressors. Isn't it wonderful that this plant can protect us from the negative effects of stress?
2. Depression
When you experience anxiety and chronic stress for a very long time, you can become depressed. Depression may come if somebody has insufficient serotonin levels in their body. But don't worry, Rhodiola can also help with that.
How? Rosavin and salidroside are active compounds found in Rhodiola that improves serotonin passage via blood. Isn't amazing that Rhodiola can even increase serotonin by 30 %? You will definitely feel happier and less likely feel depressed again.
3. The Heart
This herb has a positive effect on preventing cardiac damage that stress can cause by increasing release catecholamines and corticosteroids.
Rhodiola helps to reduce risk factors in heart issues such as blood pressure and blood sugar level.
4. The Immune System
Do you know what happens to the immune system when your body is placed in a stressful situation? It becomes suppressed, because the body needs to use that energy to fuel the flight or fight response. But Rhodiola is the remedy that helps support the immune system.
Rhodiola Rosea also benefits the immune system because of its ability to reduce stress. Stress reduces the body's resistance to viruses, but if you prevent stress, you can stop chronic stress negative and even deadly impact on your immune system.
5. Improve Sleep Quality
I am sure we all know that a good sleep reduces stress. Rhodiola Rosea can be just the remedy you need to sleep more peacefully and wake up full of energy.
Other Benefits
Improve energy levels and physical endurance

Prevent fatigue

Increase fat loss

Improves physical performance
Best Rhodiola Supplements
Here are five reviews about five great Rhodiola supplements from Amazon.
1. Gaia Herbs Rhodiola Rosea, 60-

capsule Bottle

Where To Buy It: CHECK IT OUT

Description: This Siberian Rhodiola root extract supports a healthy response to stress. Rhodiola that promotes a healthy mood is ecologically harvested in Alpine meadows of Siberia. Each capsule contains 6 mg of active Rosavins.

Ingredients: Siberian Rhodiola root (Rhodiola Rosea) 120 mg
(6 mg rosavins), Vegetable glycerin, capsule (cellulose), water

Pros:
Suitable for vegetarians and vegans and certified organic

Laboratory tested for purity – Free of heavy metals

Doesn't contain dairy or gluten

Alcohol-free Liquid capsules that are easy absorption

Doesn't contain Magnesium Stearate

Free of pesticides and heavy metal toxicity
Cons:
Salidrosides are not standardized

Some customers didn't notice any difference while taking this supplement

One customer experienced side effects – this supplement mad her almost faint
---
2. Viridian Rhodiola Rosea Root Extract: 150 Veg Caps
Where to Buy It: CHECK IT OUT
Description: Viridian Rhodiola Rosea Root supplement is a combination of Rhodiola Rosea extract with whole Rhodiola root powder. This dietary supplement can help your body to adapt various stressors, and it improves physical and mental health.
Ingredients: 250 mg standardized Rhodiola Rosea root extract (1% rosavin, 1% salidroside, 40% polyphenols), 130 mg Rhodiola Rosea root powder in a base of alfalfa, spirulina, and bilberry
Pros:
Suitable for vegetarians and vegans

Free delivery in the United Kingdom
Cons:
One customer didn't notice any difference – it didn't help him
---
3. Natures Way Rhodiola Rosea, 60 Vcaps
Where to Buy It: CHECK IT OUT
Description: Nature's Way supplement contains Rhodiola Rosea extract that is standardized to 3% rosavins and 1% salidroside. This Rhodiola supplement will increase your energy and is great for your well-being. It's carefully tested and produced to the best quality standards.
Ingredients: 250 mg Rhodiola Rosea Root Extract standardized to 3% rosavins (7.5 mg), 1% salidroside (2.5 mg), plant-derived capsule (hypromellose), cellulose, magnesium stearate, silica
Pros:
Doesn't contain artificial coloring, flavoring, and preservatives

Free of GMO, yeast, corn, wheat, gluten, dairy products, sugar, salt

Many customers were satisfied with this product

Easy to swallow

One customer noticed a difference for a while, but after four months this supplement stopped working
Cons:
Contains Magnesium Stearate that may cause side effects for some people

As always some customers didn't see a difference while using this supplement

Some customers reported some side effects – vivid, strange nightmares, headaches, nausea
---
4. BULK POWDERS 50g Rhodiola Rosea
Where to Buy It: CHECK IT OUT
Description: This Rhodiola Rosea powder contains 3 % of rosavins. This herb can make you happier, because it increases serotonin that is known as happiness hormone.
This company claims that for their supplements they use only the strongest and purest extracts available. Bulk Powder contains the highest strength extract that this company is aware of.
Ingredients: Rhodiola Rosea, Maltodextrin <5 %
Pros:

It's high quality (strength) extract

Many customers were satisfied with this product (very strong
Cons:
Some customers reported misleading information about how much % of rosavin contains this supplement

This supplement tasted unbelievably terrible
---
5. NOW Foods Rhodiola (500mg, 60 Vegetarian Capsules)
Where to Buy It: CHECK IT OUT
Description: This supplement contains the highest potency of Rhodiola available: the standardized extract from at least 3 % Rosavin and at least 1 % Salidroside. It can help your mind during stressful times and also supports relaxation.
Ingredients: Rhodiola Extract (Rhodiola Rosea) (Root)(Standardized to min. 3% Total Rosavins and min. 1% Salidrosides) 500 mg, Cellulose (capsule), Cellulose Powder, Silica and Magnesium Stearate (vegetable source).
Pros:
Suitable for vegetarians and vegans

Doesn't contain GMO, gluten, milk, egg, fish, shellfish, tree nuts or soy

Citrus free
Cons:
Contains Magnesium Stearate that may cause side effects

Some customers said that there are better supplements than this one

One customer said that in his opinion this supplement is potentially dangerous because he started to experience mild withdrawal symptoms when he stopped taking it

.
---
What Is The Best Rhodiola Supplement?
---
After reading so many reviews about Rhodiola Rosea supplements, I understood once again, that we all have different remedies that help with stress relief. One supplement can help a lot of people feel better, but not everyone. So I can't say for sure what is the best Rhodiola supplement for you.
When you are choosing Rhodiola Rosea supplement, it's important to look at the percentages of rosavins and salidroside.
Final Thoughts
This amazing supplement can make your body more resistant to stress, and I am sure you will feel better and ready to face everything life throws your way
What do you think about these Rhodiola supplements? What is the best Rhodiola supplement for you? Did you use Rhodiola supplements before? Let me know below!
---
If you are looking for the best Rhodiola supplements, CLICK HERE for more information.
I would love to hear from the readers, so please leave me a comment below to let me know your opinion on this topic.
Learn how to manage stress better, subscribe to my blog, and you will be the first one to read the upcoming articles about stress management.
If this article helped you, please let your friends know by sharing it on social media.
---
Thanks! Until next time!
Linda Mo
Founder of How To Reduce Stress Naturally