Hi, everyone! As you can see, today I wrote another review for you. What is the best Vitamin E supplement? Yes, it is about vitamin supplements again. I hope you understand how important is your health for happy and less stressful life. If you want to reduce stress, you will eat healthily and take vitamin supplements if needed. Do I need to explain more how important this is? If you want to know more, read my other articles about vitamin supplements or just ask me.
Vitamin E and Stress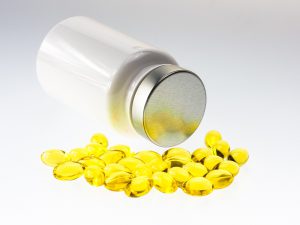 Vitamins can protect you against stress and anxiety, and I can't repeat again and again (Can I?) how important is your health if you want to cope with stress better and easier. I am sure you fully understand it, and one of these vitamins that are good for stress relief is Vitamin E.
Why is it? Let me explain!
Stress produces free radicals but Vitamin E neutralize them, and that is why this element is necessary for managing stress.
Studies
An interesting study in Italy shows that prenatal Vitamin E has long-lasting effects on stress. The offspring of the mothers who took a Vitamin E supplement during pregnancy were born with higher tolerance to stress. They have less anxiety and fear than other people. But we need to keep in mind that this tolerance to stress lasted until after they were fully grown.
Another study found that the levels of oxidative stress increased along with Vitamin E depletion. But a similar study found that vitamin E was more effective at oxidative stress than other vitamins- antioxidants such as Vitamins A, C.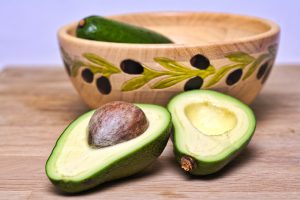 Do you know that sometimes depression can be a side effect of stress? In fact, I usually don't think about it that way, but now I can see that depression is somehow related to stress. So there is one study about it. Those with higher concentrations of Vitamin E are less likely to experience depression. 
Of course, all these studies were carried on animals, but as always, this kind of data is applied also to humans. More or less, at least. It's better not to ask my opinion about it… I don't like experiments with poor animals. However, if Vitamin E helps to reduce the effect of stress, why don't use this information and do something about it? What are you thinking? Increasing your Vitamin E intake can help you tremendously to deal with stress. You can do this two ways: diet and supplements.
---
Vitamin E Natural Sources
The best way to get enough Vitamin E is to eat foods that are rich in this vitamin. Now I introduce you ten Vitamin E rich foods.
1. Almonds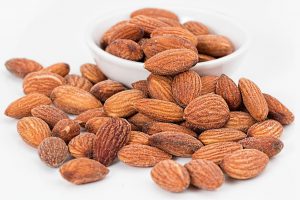 2. Spinach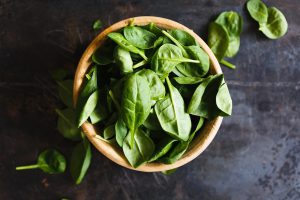 3. Sweet Potatoe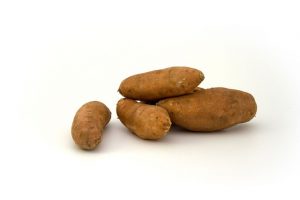 4. Avocado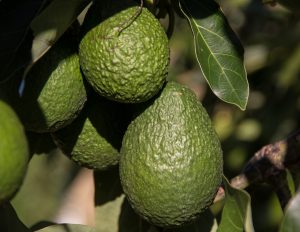 5. Wheat Germ
6. Sunflower Seeds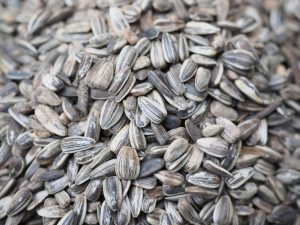 7. Palm oil
8. Butternut Squash
9. Trout
10. Olive Oil
---
Vitamin E Supplements
I chose five Vitamin E supplements and wrote reviews about them. You can choose what is the best supplement for you, and later I will tell you my opinion about it according to other people reviews, thoughts, and ingredients. 
1. 

Natural Vitamin E By Swanson
Description: It consists of 100 softgels, and they deliver 400 IU of natural d-alpha tocopherols.
Ingredients: Soybean oil, gelatin, glycerin, purified water
Pros:
+ Excellent quality and good price. Many people are satisfied with it, and this product helped them with medical issues.
+ It is easy to swallow
+ It was a fast delivery
Cons:
– Not suitable for vegetarians or vegans
– Some people complain that it doesn't work for them.
Guarantee: No
---
2. 
Vitamin E Softgels By Solgar
My Rating: 9,2 out of 10
Description: This product provides natural Vitamin E (as d-Alpha Tocopherol plus d-Beta, d-Delta and d-Gamma Tocopherols). It consists of 100 in oil-based softgels (671 mg) to promote optimal absorption and assimilation. 
Ingredients: Vitamin E (1000 IU as d-alpha tocopherol) 671 mg α-TE 5592, Softgel Capsule Shell: gelatin (from bovine), vegetable glycerin (from palm kernel oil and coconut oil), Mixed Tocopherols 445 mg, (d-beta, d-gamma, d-delta, d-alpha tocopherols), Safflower Oil
Pros:
+ Free from gluten, wheat, and dairy
Cons:
– Can't use people who are allergic to soy
–  Not suitable for vegetarians and vegans
Guarantee: No
---
3. 

Health Plus E400 Vitamin E Supplement 
Description: It contains 30 gelatin free capsules
Ingredients (Active ingredients per capsule): Vitamin E (400iu) 268mg α-TE (d-Alpha Tocopherol Preparation), Soya Bean Lecithin (GMO-free), Vcap (vegetable cellulose capsule)
Pros:
+ Suitable for vegetarians and vegans
+ GMO-free, free of Sugar, Lactose, Yeast, Gluten, Wheat
+ Good product and price
Cons:
– It contains soyabean oil, and that can be allergic to people.
Guarantee: No
---
4. Natural Vitamin E By Health Leads
Description: This 100 % natural d-Alpha Tocopherol. It is non-refined, non-deodorised and readily absorbed by the body. It consists of 90 tablets. 
Ingredients: D-alpha tocopherol 400iu, gelatin, and glycerin (from Rapeseed oil) capsule shell
Pros:
+ It is easy to swallow
+ People are happy with this purchase because the vitamin E isn't synthetic and it worked for them. They like the quality of this product.
Cons:
– It is not suitable for vegetarians and vegans.
Guarantee: No
---
5. 

Natures Aid Vitamin E 
My Rating: 9,3 out of 10
Description: This is natural Source Vitamin E (1000iu), not synthetic, and this supplement is manufactured in the United Kingdom to GMP standards. It consists of 30 softgels. Each softgel provides 671mg natural source Vitamin E, that is the most readily absorbed form -d-alpha tocopherol.
Ingredients: d-Alpha Tocopherol Acetate, Sunflower Oil, Gelatin, Glycerine, Natural Mixed Vitamin E.
Pros:
+ Free From Artificial Colours, Flavours and Preservatives, Lactose, Yeast, and Gluten
+ This Vitamin E supplement is natural, not synthetic, and it is easy to take.
+ People are satisfied with this product and see the difference in their skin and digestive health. They see improvements quickly.
Cons:
– Not suitable for vegetarians and vegans
Guarantee: No
---
What Is The Best Vitamin E Supplement?
In my opinion, the best Vitamin E supplement is Health Plus E400 Vitamin E Supplement. I read a lot about them all, and I decided that this one is the best one. Why? Of course, I have my reasons. Firstly, I like that there are only three ingredients, and it is suitable for vegetarians and vegans. Secondly, this vitamin supplement seems to be a good product that is GMO-free. 
But remember, what is good for others necessary can't be good for you, so you need to find your supplement, that can work for you. I believe the supplement that I chose can be good for you too. At least, you need to try. Trust yourself, my friend! 🙂 
---
Final Thoughts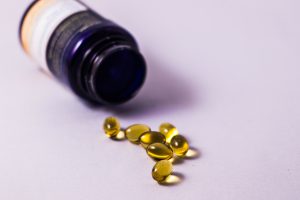 Did you choose, what is the best Vitamin E supplement for you? Of course, I told you about my opinion according to my research, but still, maybe you chose another one from this list. I hope this article was helpful to you in some way.
What do you think about Vitamin E and its supplements? Please, write about your opinion and experience, and I would be happy to connect with you. 
Buy the best Vitamin E supplement, eat foods that are rich in Vitamin E and be less stressed.
---
I  love to hear from you about your experience with vitamin E supplements, so please leave me a comment below to let me know if this article helped you find what you were looking for.
If you are looking for the best vitamin E supplement, you can stop right now and CLICK HERE to learn more.
How to reduce stress naturally and easy? You will get answers you have so please subscribe to my blog, and you will receive notifications of the upcoming articles.
If you enjoyed this article, please let other people know by sharing it on social media.
---
Until next time, my friend! Great articles are waiting for you here in the future.
Linda Mo
Founder of How To Reduce Stress Naturally