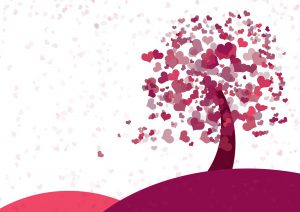 Hey, how are you feeling, dear reader? What is Valentine's day stress?
What do you think about it? Do you feel it?
Recently, I was looking for more information about stress, and I came across subject about the Valentines's day stress. This holiday is coming (14th February), so I decided to write about it. Somehow I think many people will be interested in reading about it. Are you?
I am here to help you understand, what is Valentine's day stress. What can you do to relieve and maybe even avoid it?
Let's begin!
What Is Valentine's Day Stress?
Maybe it's hard to define what is this kind of stress, but I think we all know the feeling when holidays are coming. So Valentine's day stress isn't something entirely different.
When you focus too much on expectations, Valentine's day can be filled with anxiety and stress. Maybe you think, what you may get out of it or how to organize a perfect day for your loved ones. You are getting worried that they will not like your surprise or that wouldn't be enough.
Are you are tired of never getting flowers from a special someone in your life?
Either way, this day can cause stress for you and your loved ones, but you can do something about it.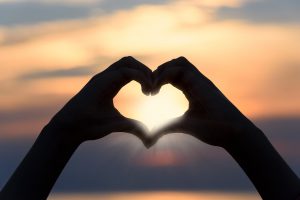 How To Enjoy Valentine's Day Without Unnecessary Stress?
1. Don't think about material things
This is the day when we celebrate love. Love can give you much more than any material things can do, so why don't let go of any expectations and just enjoy this day together with your loved ones. Right? What can you give them from your heart? Make a nice card and write words that come from your love for them. Write a note, send a text or photo. Do something nice for someone, and it can show your love for them more than any expensive gift could!
Don't think about what you can get, but what you can give! You can give your love, and you will receive it too. You don't need to spend a lot of money to show how you feel.
The most beautiful thing is when you feel love, your stress falls away. If you can always live a life with an open heart and love shining through your being, you never need to read this and think about ways to relieve stress.
You wouldn't have any stress in your life.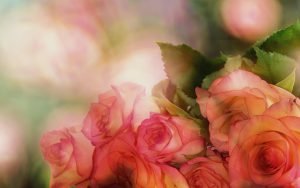 2. Plan everything and talk to your loved ones about their expectations
Discuss with your loved ones how they want the day to unfold and clarify each individual wishes. This will help you let go of huge expectations and relieve stress that you have regarding Valentine's day.
3. Do something nice for yourself
I believe that this day isn't only meant for you to show your love to someone, but to also treat yourself with respect and love. You can never truly love someone if you don't love yourself.
Do something you enjoy! Go for a walk! Meditate! Celebrate the love that you are.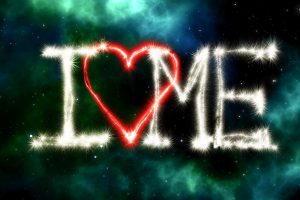 4. Use this day as an opportunity to appreciate love in your life
You need to celebrate love on Valentine's day, and it doesn't matter what kind of love it is. It doesn't need to be romantic love. It can be love for your family, your mom, your friend and for yourself.
Tell your loved ones how important they are for you and that you appreciate they are in your life. Appreciate yourself. You are the love you give and the one you receive. You are your greatest gift.

5. Be love
If you want more love in your life, look at life as a huge opportunity to love better every day, to explore love. Connect with your heart.
Valentine's day is a great day to celebrate love and life and remember how amazing you are. If you think that way, you don't need to worry what other people may think. Do they love you? Everything will be in their place, and your life will become a masterpiece. Are you ready to do it?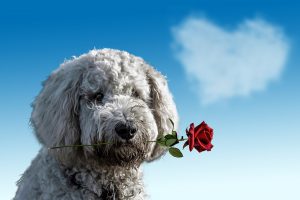 Do everything with love! Start today and slowly you will see how everything changes. I believe in you. Believe in yourself.
Love will become stronger in your life, and stress about Valentine's day or other holidays will be a distant dream from yourself of the past. How much more love can you receive if you live your life with an open heart? You will see…
Conclusion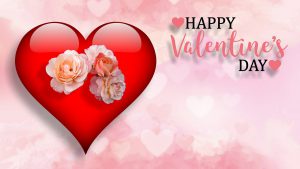 I hope you understand, what is Valentine's day stress for you and what you can do to reduce it.
If you appreciate and love yourself and others, let go of huge expectations, you will relieve Valentine's day stress and enjoy the moment with your loved ones.
What do you think about this day? Are these tips helpful?
---
If you are interested in cultivating your love for yourself and others, CLICK HERE today to know more. Meditation is a great way to do it.
I love to hear from my readers, so please leave me a comment below to let me know if this article helped you.
Are you looking for ways to relieve stress and be happier? Please subscribe to my blog, and you will receive notifications of the upcoming articles about stress management.
If you enjoyed this article, please let your friends know by sharing it on social media.
---
Happy Valentine's day, my dear reader!
Until next time!
With Love
Linda Mo
Founder of How To Reduce Stress Naturally