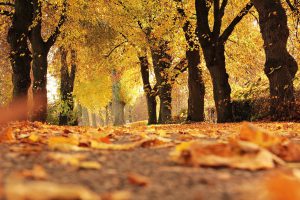 Today is a wonderful day, and I want to tell you why. Of course, all days are great and important. Each day is special. But this day is more special than other days. Why?
You don't need to ask when is the September equinox anymore because it is today, and you need to celebrate it. Let go of stress, my friend, and enjoy this day! Take a holiday or just be where you are and just enjoy what you have, what you are. Oh, yes, today I am philosopher, mystic, and dreamer. Why not? I love these kinds of times… Solstice, equinox.
How Is This Connected to Stress Relief?
Of course, you may want to know that.
This is the time to slow down, to enjoy nature, connect with yourself. Your stress, your stressful life isn't you. You are much more than your worries, anxiety, and stress. So why let yourself to get lost? Why don't let yourself to be free of all of that? I believe that this kind of day is a reminder to be in the present moment, and that is why I enjoy them so much.   
Equinox is a magical day (I feel like that). Oh, and don't worry because there aren't evil wizards and witches running around and causing chaos. I know that people sometimes are looking for miracles or something magical in their lives.
I would love to say: Stop looking for something magical. You are the magic. You can create magic in your life and for everybody around you. Just be you, and please don't let stress consume you!
Later in this article, I will tell what you can do to enjoy this day and be free of stress. Did you already take a holiday? Are you ready for this day? Okay, let's see! What is this day and when exactly is it?
When Is The September Equinox?
The September equinox (You can also call it Southward equinox) is the moment when the sun shines directly on the equator. This is a time when the length of day and night is almost equal. There are two equinoxes every year – in March and September.
The Equinox can be at any time from the 21st to the 24th day of September.
The Equinox is on 22nd September this year. 
The September equinox is the beginning of autumn in the Northern Hemisphere, but it's beginning of spring in the Southern Hemisphere.
Did you know that both equinoxes have been national holidays in Japan? So why wouldn't you want to celebrate equinoxes too? 
How Can You Let Go Of Stress and 

Celebrate This Day?

Right now I introduce you to seven ways to enjoy your day and de-stress. I hope these tips will be useful to you.
1. Time In Nature
This day is a great day to be in nature. Why don't you go for a walk in the forest or park? Maybe you even want to go for a short trip? What do you think about a picnic in nature?
Nature can heal your mind who sometimes are full of worry and negative thoughts. Nature is like a mother who hugs you in her sweet and warm embrace and it works like a magic, all stress and anxiety are gone. I am speaking from my experience. 
I am sure that after being in nature, you will return to work and home, refreshed and full of new energy. But don't listen to only my words and experiences, and there are a lot of people who go to nature and experience healing from their stress. Some time ago I published three articles about nature and its healing abilities, and you can read them if you like.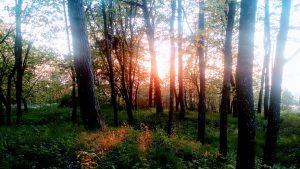 2. Meditate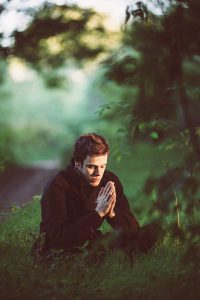 Meditation is a great way to relax, de-stress and connect with yourself. Why don't celebrate this day meditating? You can do this in nature or in your home. I hope you don't want me to tell you about studies related to meditation and stress relief. Do you? If you want to know a little bit more, then, please, read my article about meditation. 
It is an amazing way to go in nature and meditate there. You should try.
When I am in nature, I feel like I am meditating all the time. I don't know what can be more beautiful and special. 
If you have a problem to let go of your thoughts and your worries, you can try a guided meditation. I love guided meditations, and they were my favorite ones, especially, at the beginning. Now I am trying to experiment a little bit with my meditation practice.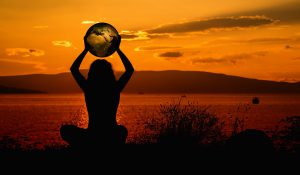 3.
Watch The Sunrise On The Day Of The Equinox
You can go and watch the sunrise, and if you do, I am sure you will feel happier and full of energy. Believe me, it's worth it. I usually don't go to sleep and watch the sunrise on the solstice day. There is this kind of tradition in my country.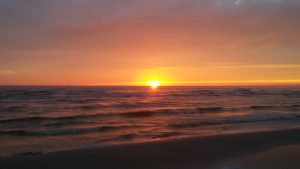 4. Get To Know Myths And Traditions
An interesting activity could be to learn about myths and traditions about solstice and equinox celebration. At least, it can be interesting for me. I always like to get to know something more.
5. Music
One of the ways to relax is listening music, and I am sure you love it. At least, many people say that this is the best way for them to relax and reduce stress. How about you?
6. Come Together With Your Loved Ones
You can celebrate this day together. Just by being with your loved ones you relax and reduce the stress that you are feeling. It can become a new tradition for you, your family and friends. Why don't create new traditions and happy memories?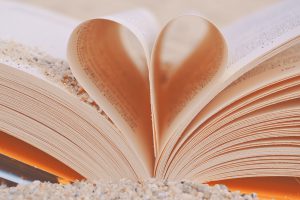 7. Read A Book Or Write Your Dreams And Goals 
If you want to spend this day alone (I love to be alone), you can celebrate by reading a great book or write a diary. You can put there your dreams, plans, your emotions, and feelings, and in that way, you will relieve stress and make this day beautiful and enjoyable for yourself.
Did you know that only 6 minutes of reading reduce stress levels by 68 %? Writing is a good way to reduce stress too, and it is not only that, but you will get to know yourself, your inner feelings, emotions, desires, and dreams.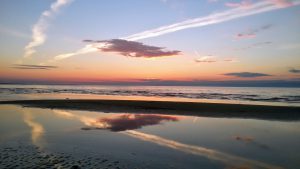 Conclusion
Now you know, when is the September equinox, and I somehow think that you will try to celebrate and remember it in the future. What do you think of these seven ways to enjoy this day and relax?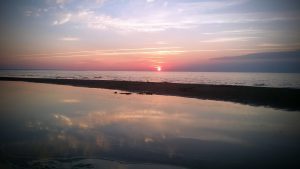 ---
If you would like to know more about meditation, CLICK HERE to learn more.
I would love to hear from you, so please leave me a comment below to let me know if this article reminded you that you need to enjoy every moment, every day.
If you want to get notified about latest articles about stress relief, please subscribe to this blog, and you will receive notifications of my upcoming articles.
If you enjoyed this article, please share it on social media.
---
Enjoy this day and all days to come! Until next time, my friend!
Linda Mo
Founder of How To Reduce Stress Naturally