Why is stress management important? I don't know about you, but some people don't understand that stress management is needed to be the number one priority if people want to be happy and healthy.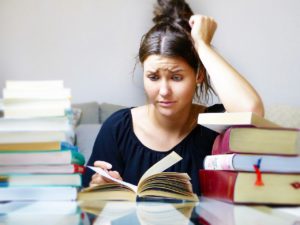 Stress is something we all experience from time to time and it is a normal thing. Sometimes even a positive thing that encourages us to act and somehow be in the present moment as strange as it may sound.
But mostly stress is a negative thing, because we have too much stress in our daily lives and chronic stress is a silent killer that can destroy our health and other great things in our lives.
Too often I see that people don't really take care of themselves and they are trying to achieve things as fast as possible and sometimes don't think about their health and well-being.
Success without health is nothing, nothing at all and it doesn't matter, because it is not the most important thing in our lives. The same thing can be said about power and money. We are more than that, much more and we need to understand that we need to think about our health and well-being and about other really important things in our lives.
Today I decided to remind us about how important is proper stress management and it can help us to stay present and stay true to ourselves.
Why Is Stress Management Important?
Mostly stress management is important for your health, and reducing stress is vital for maintaining your overall health. It can also improve your mood and boost your immune system. As I said before stress is a silent killer that can cause many health issues and eventually kill people with diseases. When you experience chronic stress, you are at risk of developing a range of illnesses such as common cold, heart disease.
Stress has a direct relationship with sleep disorders, digestive problems, cardiovascular disease, weight management, skin disorders and also psychological issues such as depression.
I hope you see how important for your health and well-being is stress management.
How Can You Manage Your Stress?
We all have different ways that help us reduce stress and relax. But there are great stress relief tips that everybody needs to try and they help everybody in one way or another.
Try one or two of these things daily to become less stressed and more relaxed after a stressful day at work: meditation, walking, exercise, creating art, journaling or reading.
Conclusion
I am sure you understand why is stress management important and how you can do something about it and help yourself not to stuck in the middle of chronic stress kingdom that seems to conquer a lot of people's lives. Your health and well-being need to be your priority and you can help yourself by learning to manage your stress and find ways how to reduce stress in your everyday life.
How do you manage your stress? Do you know specific things that help you manage and reduce stress? What kind of tips do you use to let go of stress and relax? Let me know below!
---
Do you want to know some tips that can help you to manage stress better? CLICK HERE for more information.
If you are looking for great ways to manage stress, CLICK HERE and you will find our more.
---
Thank you! Until next time!
Linda Mo
Founder of How To Reduce Stress Naturally