Hey, everyone! Welcome!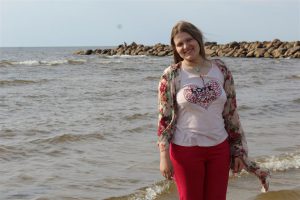 I am Linda and I have struggled with stress and anxiety all my life.
My years in school were very difficult and stressful because I was too emotional, sensitive and I could not manage stress. From a young age, I understood what is stress. Now I don't even remember days from that time when I was fully free from it.
The thing is that this stress was not just emotional and mental thing, it was also a physical one for me. I had a bad rash on my hands, neck, and sometimes even face. I hid that, for example, wore clothes with long sleeves. That rash and itching made me more stressed and anxious, it was like a never-ending cycle. I never thought that I would be free from that rash and that I would manage stress like I am doing this today.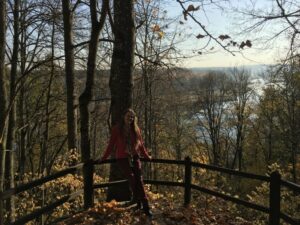 So what changed?
I could say that I healed myself. One day the rash was gone and never returned. But what really happened? I started to meditate. At first, I just wanted to try the meditation I read in some book that I liked. I really enjoyed it and it became my new habit.
I reduced stress by letting go of the things, feelings, emotions that were holding me back. In some ways, I awakened. I used many things to reduce stress at that time, but meditation was the one that healed me and changed my life forever.
Am I fully free of stress right now?
I wish I could say that. Now, of course, I have more peace, but stress sometimes finds me. When that happens, I use many methods and tips to reduce stress.
I am here because I would love to help you to reduce stress naturally. I wish you will be less stressed and more happy and free. That is what I want for all us, my new beautiful visitors and friends. I will tell you about stress relief tips, that I use and the ones I wanna try and research.
Now I am lucky to find a great place to call my online home where I learned to build a website and if you are interested CLICK HERE for more information.
If you have any questions or suggestions, feel free to leave a comment.
Stay stress-free
With Love and Light,
Linda Mo
Founder of How To Reduce Stress Naturally
howtoreducestressnaturally.com
email: lindamo@howtoreducestressnaturally.com