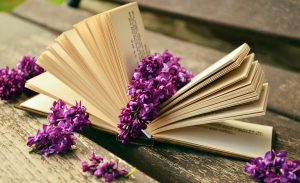 How often do you experience stress? Every day? Sadly it's the reality for many of us. I would love to hear that for you it's different. Is it?
Either way, sometimes it's not easy to find ways that would work for you to reduce stress, and I believe you need help. Are you wondering how to manage stress every day?
There are plenty of stress relief books which will help you find answers that you so desperately need. So what are the best stress relief books?
Here are five books that have received great ratings and they can give you the answers to your questions and help you to relieve stress. Are you ready to slay your stress monster?
---
5 Best Stress Relief Books
---
1. Why Zebras Don't Get Ulcers: The Acclaimed Guide to Stress, Stress-Related Diseases, and Coping
Paperback: 360 pages
Description: This is the third edition of Robert M. Sapolsky's successful book that features new chapters on how stress affects sleep and the impact of spirituality on managing stress.
When people experience stress, that is not resolved by fighting or fleeing, over time it makes them sick.
This book is a combination of research, humor and practical advice. It helps you to control your stress responses.
Pros:
Interesting, informative and great book at explaining stress
Cons:
One person thinks that there is a dull repetition of the same things over and over again

This book is weak on practical tips for handling stress
---
2. From Stress to Stillness: Tools for Inner Peace
Paperback: 254 pages
Description: Do you know how stress is created?
It's created by how we think about things. This book will help you examine what you are thinking and change your thoughts so that they don't result in stress.
It offers many suggestions and practices that will lead to greater peace in your life. How do you create stress with your thoughts? How to recognize them? How to de-stress? How can mindfulness meditation help you? This book has great tips for quickly moving into Stillness and how you can change your lifestyle to reduce stress.
Pros:
This book is inspirational, enjoyable to read, written simply and clearly. It is quite comprehensive.

Teaches how to remain calm in stressful situations.

Well explained universal principles in a highly practical way.
Cons:
I couldn't find any complaints about this book.
---
3. A Mindfulness-Based Stress Reduction Workbook
Paperback: 240 pages
Description: If you want to maintain balance and respond to stress with mindful, nonjudgmental awareness of your mind and body, this books is for you.
Mindfulness-based stress reduction that you can learn in weeks, is a clinically proven program for alleviating stress, anxiety, depression and many medical conditions.
This approach shows you how to focus on the present moment, and in that way, you can change the way you handle stress. This workbook teaches how to replace stress-promoting habits with mindful ones.
Pros:
Gives advice on reducing stress through mindfulness practice with step by step guide.

Includes an MP3 CD

It's clearly written and has practical exercises
Cons:
More than one person doesn't like this book because it's boring and bit wordy
---
4. Calm: Working through life's daily stresses to find a peaceful center
Hardcover: 288 pages
Description: A simple visual guide that will help you to find your inner calm. This book gives you easy ideas and activities to try for stress reduction. It is a good reminder that Calm is a place that exists inside of us all.
Pros:
This book is very well written and full of wisdom and ways to feel calmer. It teaches how to handle life's stresses.

Has personal experiences, knowledge and useful activities

Easy to understand
Cons:
One reader didn't like that author repeated too many times that being a mother with two small children is very tiresome.
---
5. The Mayo Clinic Guide to Stress-Free Living
Paperback: 336 pages
Description: Many people are stressed most of the time and aren't sure how to find peace. In this book, a Mayo Clinic specialist reveals how the mind's instinctive restlessness and shortsightedness generate stress. He shows strategies for living a more peaceful life.
This book is based on a popular stress management program offered at Mayo Clinic. You will learn how to practice gratitude, compassion, and acceptance, live a meaningful life, achieve your highest potential and more. It will be a practical and fun journey for you which will result in greater peace and joy in your life.
Dr. Andrew Weil said: "This book can change your life." Maybe you can try and see. Do you have something to lose? No! You can only gain.
Pros:
Excellent and sensible manual for stress relief

Stress management approach is evidence-based and is practical for the modern everyday living

It is a real help for stress reduction and teaches you to focus on the present, re-frame your interpretations, and find ways to be grateful for what you have.
Cons:
Some people were disappointed because there was nothing new. They didn't benefit from it.
---
Final Thoughts
Everyone has a different perception of the world, and they need a book that is suitable for them.
You all are different and unique in your way, and nobody can ever tell what is right for you. Of course, you would choose different books than your friends or family members. I hope that you can find something suitable for you in this list of books that can answer your questions.
I like all of these books, but if I need to choose just one, I would buy From Stress to Stillness: Tools for Inner Peace. I believe that often stress is created by our thoughts. Everything is in our minds.
Remember that not only stress management books are great for relieving your stress and anxiety, but you can also try reading novels. Why? Because reading is an amazing way to let go of stress and find more inner peace, and you don't need to read self-help books. This activity alone is an effective way to manage your stress and relax. If you love to read, try and see for yourself. Maybe you just didn't think about how reading affects you.
These stress relief books can be great gifts for your friends and loved ones.
What do you think about these books?  If you know a book that is a great tool for stress relief, I would like to hear about it. Let me know below!
---
Learn how to manage your stress and even get free of its hold, CLICK HERE for more information.
I love to hear from my readers so please leave me a comment below to let me know if this article helped you to find a solution to your problems and manage stress much better.
If this article helped you, please let your friends know by sharing it on social media.
If you need new stress management tips, subscribe to this blog, and you will receive notification of my upcoming articles. 
---
Thank you!
Until next time!
Linda Mo
Founder of How To Reduce Stress Naturally