Hey, everyone! Are you ready for some jokes and laughter? Today I introduce you my article Laughter for stress relief. Did you know that laughing is great for stress relief? So are you ready to get to know a little bit more about how laughing can help you to reduce stress and feel happier?
Laughter For Stress Relief
All joking aside, people, this is serious. 🙂 Laughter is an amazing and fun way to reduce stress. Laughing has many benefits, and I am sure you know many of them. Either way, the reminder is always needed.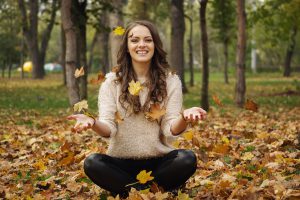 The BENEFITS
There are short-term and long-term benefits of laughing. If you would understand how laughter is beneficial to your body and mind, I am sure you will laugh more.
Short-term Effects:
Stimulate many organs

Activate and relieve your stress response

Soothe tension
Long-term Effects
Improve your immune system

Relieve pain

Increase personal satisfaction

Improve your mood
Yes, laughing is like a medicine. I love how Abraham Lincoln, during the Civil war, said:
Gentlemen, why don't you laugh? With the fearful strain that is upon me day and night, if I did not laugh I should die, and you need this medicine as much as I do.
---
How Laugher Impacts Stress?
Does Laughing Help To Reduce Stress? Really?
Maybe you are a little bit skeptical, but you shouldn't be. Why? Let's think about it!
You know how you feel when you laugh at a great joke. Maybe it was today. Remember! Feel again! That is one of the greatest feelings you experience. It's very soothing and relaxing. There aren't worries or stress when you laugh. Right? So why not laugh more? Joke more? You should.
Many people take this life too seriously, and maybe you are one of them. So change it! Take it easy! There are so many funny things in this world. In fact, almost anything is funny if you think about it. Or maybe it is just for me…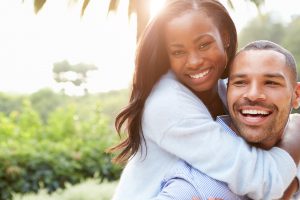 ---
Tips On How To Use Laughter As A Tool For Stress Relief
Do you need some tips on how to laugh more and reduce stress? Of course, you do.
Watch more comedies, funny videos or humor shows. One of my favorite comedy is Mrs. Doubtfire (1993), and I watched it several times.
Read books that make you laugh. The latest book that was funny for me is Tahir Shah "The Caliph's House".
Spend time with your family and friends. Do you know when I laugh the hardest? When I am together with my loved ones, I laugh a lot.
Try to see funny things everywhere.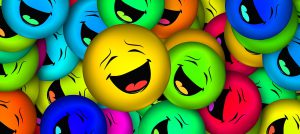 ---
Conclusion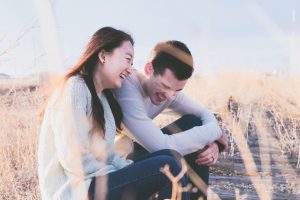 Laugher has many benefits, and one of them is stress relief. All of these benefits impact your health in the best way possible, and because of that you can manage your stress better and live happier and more peaceful, balanced life. Yes, everything is connected, my friend, and I hope you liked this article un will use these tips to help yourself and people around you.
I will be waiting for your comments, suggestions and your experience. Does laughter help you to reduce stress? Or it's all a nonsense to you.
---
I like to hear from you, so please leave me a comment below to let me know if this article helped you.
If you want to know more ways how to reduce stress naturally, please subscribe, and you will be the first one to read my upcoming articles. 
If you liked this article you, please share it and let your friends know.
---
Thank you! Until next time!
Linda Mo
Founder of How To Reduce Stress Naturally