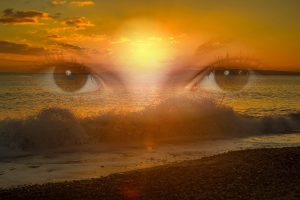 Hey, dear reader! I know why you are here. You want to know, what is stress awareness month. Right?
Lately, I found out that myself, and I knew I need to write about it. I was sure many people don't know about this fact and they can benefit from knowing it.
Stress is something we all are experiencing from time to time, and sometimes we don't acknowledge how much damage chronic stress does to our health and well-being. We need to learn how to cope with stress if we want to be happy and healthy and don't experience stress-related illnesses.
I believe we need to celebrate stress awareness month. Right? But firstly, we need to know what is it and when. So let's start!
---
What Is Stress Awareness Month?
---
April is stress awareness month that reminds us how important is to understand the stress and be aware of how it affects us and what we can do to be less stressed.
What is the best way to celebrate it? Become less stressed and enjoy your life more. How can you do this?
1. Talk about stress and how it affects people. If you to understand the problem, you are more likely to solve it. Right? This is no different. Understanding stress helps you find the best ways for you to relieve it.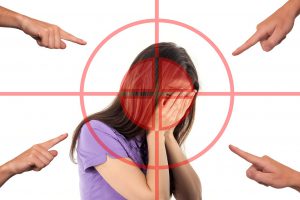 2. Choose a healthy lifestyle. It can make a great difference in your life and help you manage stress better. Take back control and don't let stress destroy your life piece by piece!
3. Have fun! Laugh and smile! Laughter is the best medicine that will help you let go of worry, stress and enjoy the moment.
4. Focus on the present moment. I am sure that we have so much stress in our lives because we are always thinking about the past or future and not living in the present. We only have this moment. Nothing less, nothing more.
5. Meditate! It is a great practice and can become a useful habit because meditation can help you clear the mind, relieve stress and anxiety. This way you invite balance in your heart, mind, and life.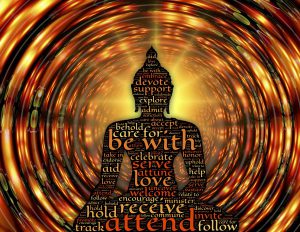 6. Write a journal! Appreciate your life and everything you have! Write about it and that will make you see clearly and say goodbye to stress. You will have more positive experiences if you will try to see a bigger picture and appreciate every day.
7. Find the best ways how you can relieve stress in your life. Everybody has different methods that help, but remember to only use techniques which are good for your health and well-being. Share with friends your coping mechanism and in this way you will not only help them, but also yourself.
Why is so important to know this?
Firstly, for a stress management blog is important to acknowledge stress awareness month. Right?
So here I am talking about it.
Secondly, it's not unknown that stress causes so many problems in our daily lives, impact our health and well-being, our relationships slowly destroying everything which is important to us.
If we are aware of stress and how it affects us, we can manage it and maybe push out stress from our lives even it's not forever. It seems that stress always returns to hunt our lives again. But we always can do something about it. How?
You can learn how to take your life easier and don't worry about little things.
You can use stress management techniques, eat healthier and smile more.
You are meant to be happy shining your light and spreading your beautiful wings.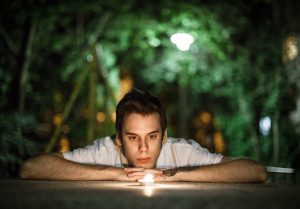 You are worth more than you ever know and loved beyond measure. You only need to believe. You only need to see that you can make your life a masterpiece filled with colors of joy and shapes of harmony.
Stress doesn't need to be a problem in your life. Of course, maybe you would still feel it from time to time, but if your life will be less complicated, there will be more stress-free days and relaxed evenings alone or with your loved ones.
In fact, life is simple, don't make it complicated, my friend!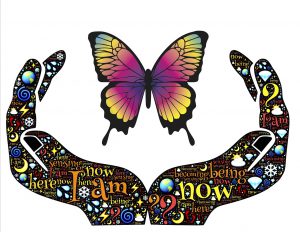 Be yourself, have fun, laugh and smile! Enjoy this beautiful day! Enjoy every day! You are meant to be happy and free. Say goodbye to stress and worry! Let go!
This is why stress awareness month is so special – it reminds us to be ourselves.
Be always nice to yourself and those who are stressed.
Conclusion
Right now you know what is stress awareness month. If you are aware of your stress, it's effects and symptoms, you can manage it better and find the best ways to keep stress at bay. You need to celebrate this day as a reminder to be aware of how stress affects you and enjoy your life. If you remember always be in joy, present moment and think about your health and well-being, you will live a life with less stress and worry. Who doesn't want that?
There are many ways to relieve stress naturally, and you can choose which methods help you the most. What are your favorite ways to cope with stress and find more joy in your life?
What do you think about this post? Did you know about stress awareness month before? Let me know below!
---
Learn how to relieve stress with meditation, CLICK HERE to get to know more.
If you are interested in learning more about fun ways to relieve stress, CLICK HERE to find out.
Reduce stress and find balance in your life, CLICK HERE for more information.
I like to hear from the readers, so please leave me a comment below to let me know your opinion about this post.
If you want to learn how to relieve stress in your daily life, please subscribe to my blog, and you will be the first one to read my upcoming posts about stress relief.
If you enjoyed this post, please share it and let your friends know this information too.
---
Thanks! Until next time!
Linda Mo
Founder of How To Reduce Stress Naturally