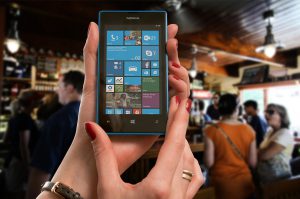 Are you looking for best stress relief apps that can help you calm down, reduce anxiety and improve your mental state?
There are many ways to relieve stress and find balance in your life. A healthy lifestyle, meditation, creative activities and doing what you love are the most important things if you want to be happy and live a life with less stress. Who doesn't want that? Right?
Nowadays we all are immersed in technologies and sometimes it's not a good thing, because we forget about essential things that make us happy. I believe we too much depend on technology and use them too much. But there is also a good side.
Technologies can help us with many things including managing stress and anxiety.




There are a lot of different apps that can help you with stress relief tips like breathing, meditation, and yoga. Here you can find five, six apps which will be useful for you in helping to relieve stress and improve quality of your life.
Do you want to check them out? Go ahead! I will tell you all you need to know.
Are you ready to transform your life?
Let's begin!
---
Best Stress Relief Apps
---
1. Breath 2 Relax
This app is a stress management tool that provides not only information on the effects of stress on your body, but also gives you practical exercises such as diaphragmatic breathing which is good for stress relief.
So why breathing exercises are so important for stress management?
Many studies have shown that breathing triggers body relaxation responses, relieves stress and anxiety and can make you feel calmer.
Breath 2 Relax is compatible with iPad, iPod touch, and iPhone, and requires at least iOS 7.0.
---
2. GPS for the Soul
This is a great app that is made by Arianna Huffington and Deepak Chopra can help you determine your stress levels by using biofeedback. It helps you to manage stress with meditation which includes relaxing music, calming pictures and breathing exercises.
Do you want to remember all the things that you can be grateful for? This feeling always makes all the difference in the world.
Check this video about the app
---
3. Pacifica
Pacifica is another great app for stress and anxiety management based on meditation and cognitive behavioral therapy. It can track your mood and be so great for your mental health.
So what this app can do for you? How can it help you?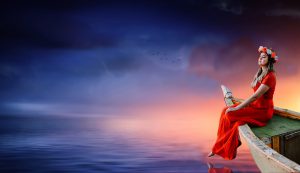 We all know that great tools for stress relief are meditation and journaling. Right?
Pacifica can help you with that because it provides guided deep breathing and muscle relaxation exercises.
Sometimes we all need guides that lead us in the right direction and can help us find our path.
It also records your thoughts and in this way help you to understand your thinking patterns that usually lead to more stress and anxiety. The way how we think is so essential in managing stress and living a happy life full of wonders and joy.
Check this video if you want to know more about Pacifica
---
4. Destressify
Destressify is something special, a complete program that can help you permanently rewire the brain for less stress and find emotional and mental balance.
Do you want to take control of your life back and say goodbye to stress?
This program provides stress management methods such as guided imagery and meditations, breathing, and visualizations. These methods can help you not only quickly relieve stress, but they may create lasting change, and you will become more resistant to stress.
You will also learn causes of stress, your body's physiological responses, nutrition for optimal nervous system health and how essential are your thoughts and emotions for stress management.
---
5. Pocket Yoga
Pocket Yoga is an amazing app that can help you relax with yoga. You can not only practice everywhere and every time you want, but also get full yoga classes.
Different styles and all levels of difficulty can help you relieve your stress and is great for your physical and mental state.
Here you can see what some users said.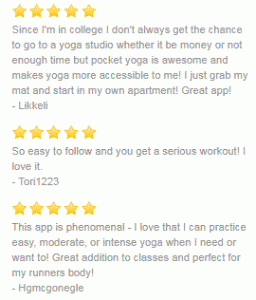 Studies and current primary literature talk about benefits of yoga in relieving stress and anxiety, but further research is needed if we fully want to understand this relationship before recommending yoga as a management tool for stress and anxiety.
Either way, yoga helps many people in reducing stress. So why not try this app and see for yourself?
Check this video for more information about Pocket Yoga
---
Final Thoughts
There are a lot more apps for stress management, but I choose these five best stress relief apps that caught my attention and seemed useful. I hope you feel the same way.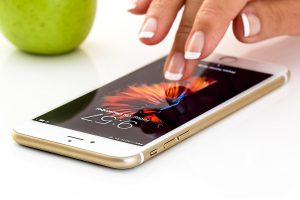 Remember that sometimes technology not only makes us more stressful, but can do the opposite – help us find stress relief that is so easy, and you can do it whenever you are in the world. Isn't it great?
I usually don't use apps for stress management, because I usually go for a walk, meditate, draw, paint or read a book.
But now I am thinking about this opportunity to use technology for stress relief, and it seems appealing and interesting because sometimes we all need to try something different.
What do you think about these apps? Tell me what is your favorite stress relief app that you can share with all of us. Let me know below!
---
If you are looking for stress relief tips, you are at the right place. CLICK HERE for more information.
I would like to hear from my readers, so please leave me a comment below to let me know your opinion on this topic.
Learn how to relieve stress naturally and find more peace, subscribe to my blog. You will be the first one to read the upcoming posts about stress management.
If this post helped you find what you were looking for, please let your friends know by sharing this information.
---
Thank you! Until next time!
Linda Mo
Founder of How To Reduce Stress Naturally