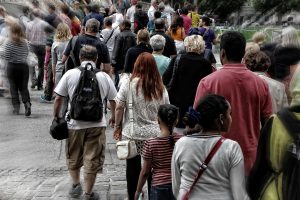 Hi, everyone! How are you feeling today? Is your job so stressful that you feel that it slowly kills you? I believe you want to know how to reduce stress from work.
There are many ways to reduce stress, but sometimes is not easy to see solutions to your problems and how can you make your life better. In this article, I am going to show you ways to eliminate stress.
Let's talk about ways to eliminate stress and get more balance in your life!
---
So How To Reduce Stress From Work
According to the American Psychological Association's (APA) annual Stress in America Survey, work is a top source of stress. Do you know that only 37 % of Americans managing stress effectively?
That is why we need to talk about how to relieve stress from work. I introduce you 15 effective ways to reduce stress and be more productive.
1. Eliminate Interruptions
I am sure you are bombarded, during the day with phones calls, emails, messages, urgent deadlines and messages. That means you are distracted, and it is hard to do what needs to be done. The question is how to eliminate interruptions because you have no control over them. You always can control your response: you can accept interruptions, cut it off or make a plan, by diagnosing its importance. For example, you can close the door when you need to do something important or answer emails during specific hours.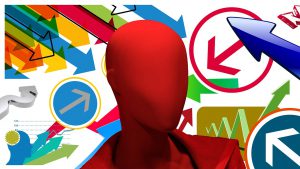 2. Take A Deep Breath
This tip is good in any situation, especially if you are feeling overwhelmed. It is a great way to clear your head and become more balanced. Believe me, I tried, and it was helpful for me.
For example, inhale for five seconds, hold and exhale in equal counts, it is simple, and you will feel much better if you would do this everytime you feel stressed out.
3. Make A Schedule For A Day
Sometimes I make the same mistake over and over, and can't do everything that I need simply, because I get too tired and I push myself too hard. Where there is self-love? I am not a machine. I am a human being like you all are. You are a being who needs to rest, and small breaks throughout the day could do the trick, and you will feel more energetic and ready for work.
You can go for a walk, exercise or meditate. As research shows, after concentration for about 90 minutes brief periods of recovery can help you reduce stress and rejuvenate.
When you rush and push yourself too hard, you can't get more done, your productivity goes down, and stress levels go up. After this kind of day, you feel exhausted and without any energy. Of course, then many health problems caused by stress can occur and who wants that?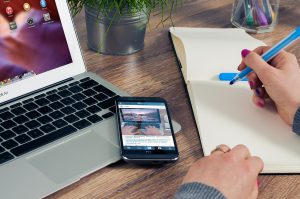 4. Turn to Your Co-workers, Friends and Family Members For Support
One of the best stress reducers is sharing your stress with someone you love. You can talk to someone who will understand and support you no matter what.
Talking your problems out and getting support is an effective way to reduce stress and regain your sense of calm. It is so great when somebody listens to the problems your face.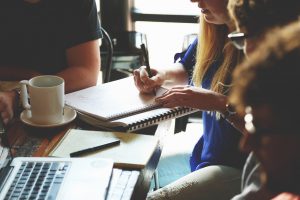 5. Cool Down Quickly
Sometimes a feeling of stress or anger can cause you to react and even overact. If that is the case, you could try breathing technique as Melnick suggests:
Breathe in through your mouth as if you are sipping through a straw, and then breathe out normally through your nose. Done right, you'll feel a cooling, drying sensation over the top of your tongue. It's like hitting the "pause" button, giving you time to think about your response. 
6. Act Rather Than React
Do you know that the stress hormone wears down your concentration, confidence and negatively impacts your well-being? You always need to identify which aspects of the situation you can control and aspects that you can't and let go.
7. Prioritize Your Priorities and Organize
If you want to reduce stress and feel more clarity in your job and life, you need to organize and take practical steps to ensure balance.
It is essential to define what is truly important to you. What kind of role do you have in your organization? What are your goals? Create your to-do list by focusing on the projects that are the most important ones and have the most impact.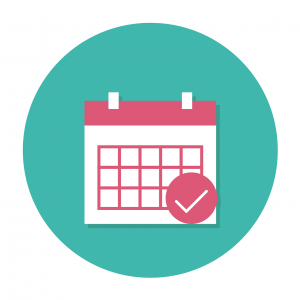 8. Reset The Panic Button
Panic usually is a symptom of anxiety, but of course, sometimes anxiety can be a symptom of stress. Either way, what to do if you have little panic before your presentation and you can't breathe properly?
I didn't know about this technique which Melnick proposes. You can use acupressure point to quickly reduce your anxiety. You need to position your thumb on the side of your middle finger and apply pressure, and that will help regulate your blood pressure.

9. Change Your Story
Sometimes your perspective of stressful events is a subjective interpretation of the facts. Stress in a workplace can make you less objective and take things personally. So you need to step back and take a more objective view, and that can make all the difference, and you will be more effective and productive.
10. Support Your Health With Exercise and Nutrition
When you concentrate on your work, sometimes you neglect your health. That is why is so important to support your health with exercise and good nutrition. This will make you become stronger and more resilient to stress.
Always eat a low-sugar, high protein diet, and remember what Melnick said:
Eating badly will stress your system.
11. Sleep Well
If you skip sleeping, it can interfere with your daytime productivity, creativity and ability to focus. The better rest you have, the better you will cope with workplace stress and your responsibilities.
About 60 million Americans don't get sufficient sleep, so it isn't surprising that people are so stressed.
Sleep is critical recovery period for the body. If you have problems with falling asleep, you can try simple breathing trick:
Cover your right nostril and breathe through your left for three to five minutes.
12. Identify Self-Imposed Stress
Stop seeking people's approval, and you can become stressed out if you get caught up in others' perceptions of you. Shift your focus from other's perception of your work to the work itself, and in that way, you become more self -confident and maybe even impress people.
13. Influence Others
It is so important to understand that sometimes we need to deal with other people's stressful behavior. We impact each other so, when somebody is stressful, it affects everyone around them. You need to talk to them and let them know that their behavior impacts everyone. Hopefully, they will change it.
 14. Encourage Yourself
You can be your enemy or your friend. Sometimes we do ourselves more harm than other can do to us, because we don't believe in ourselves, criticize too much and think that we aren't worthy or good enough.
Internal negativity is just as likely to stress you out as an external event (Melnick)
Don't be critical of yourself and try to encourage yourself. Believe! Encouraging thoughts will motivate you to achieve your goals. You can even become an inspiration to other people. It is much better than being negative all the time. Right? So try to think positively!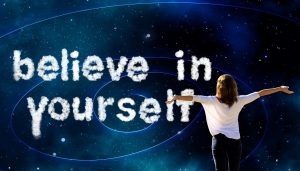 15. Look for satisfaction and meaning in your work
Did you know that feel unsatisfied with what you do on your day, can cause high levels of stress? You don't need to be an oracle to know this. Sadly for many of us, having a meaningful job is just a dream.
But even if your job isn't something you love to do, you can find a joy and purpose in a job that doesn't like. For example, you can always focus on how what you do helps others.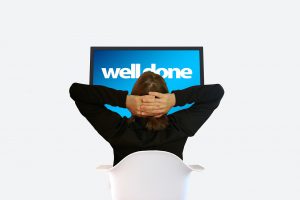 I bet you never knew these 15 ways to eliminate stress. Okay, okay!  Maybe you knew, but sometimes we all need little reminders. We need to understand, what is important to us.
---
Final Words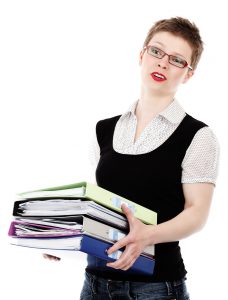 Now you know more ways how to relieve stress from work.
Hopefully, this article was useful to you.
How do you reduce stress from work? I would love to know your opinion about this article.
---
I would love to hear from you, so please leave me a comment below to let me know if this article helped you find new ways to reduce stress from work and be more peaceful.
Learn how to relieve stress in your life, find more peace and happiness. Please subscribe to this blog, and you will receive notifications of my upcoming articles.
If you found great tips to reduce stress from work, let your friend know by sharing this article on social media.
---
Thank you! Thanks for reading it! Thank you for being here!
Until next time, my friend!
Linda Mo
Founder of How To Reduce Stress Naturally