Hi, everyone!
Welcome to the part 2 of my review about stress relief toys for adults. You can read part 1 here.
Let me introduce you to new four stress relief toys! 🙂
1. 

Tangles "Tangle Therapy Relax" Toy
Description: This toy consists of 20 interconnected twistable pieces. Each piece is covered with a rubberized material that is soft to touch and latex free. Item Weight: 91 g
It provides a new ergonomic approach to stress relief.
Pros:
+ Free UK delivery
+ It is good for stress and anxiety relief and manipulative for hand therapy. 
+ A fun way to reduce stress and exercise your hands. 
+ Helps to focus your attention at school or work 
Cons:
– Not suitable for children under 36 months 
– To be used under the direct supervision of an adult
– It can be allergic for people who have allergy from rubber.
– No guarantee
2. Dammit Doll Classic
Description: 30cm tall. Cotton fabric exterior and polyester fiber stuffing. This is perfect for relieving your stress, taking out your frustrations and sharing a laugh with family and friends. 
Item Weight: 91 g. Product Dimensions: 30.5 x 3.8 x 15.2 cm. 
Pros:
+ A nice stress reliever, and it can be a lot of fun
+ Handmade
+ Good price and durable
+ Great gift to someone who is feeling low
Cons:
– Don't have a free UK delivery
– The doll seems a little bit ugly 🙂
– No guarantee
3. Toysm

ith Deluxe Zen Garden
My Rating: 9,5 out of 10 
Description: It looks like the traditional Japanese meditative garden, that is contained in a cute 9-inch by 9-inch rosewood frame. This garden includes a broom and rake, and with them, you can create meditative patterns in the sand. It has two ceramic cranes and assorted polished stones. 
Pros:
+ Appropriate for all age groups.
+ Suitable for home or office
+ Challenge and improve your imagination
+ Good stress reliever and can help you to find inner peace. It maybe can help with your meditation practice.
+ You can do different kind of play and things with the garden
Cons:
– Don't expect perfection and it can be a little bit fragile.
– Some people complain about the toxic smell
– No guarantee
4. 

DIAOWEI Magnetic Sculpture Desk Toy
Description: A Brand new magnetic sculpture that consists of 170 magnetic balls and a magnet base. The size of the base: 9.2*7*2.3 cm/3.6*2.8*0.79 inches.
Pros:
+ High quality and good price
+ Can help you to relieve stress and anxiety. 
+ Develop your imagination
+ A great decoration for your desk
Cons:
– Contains small parts, not suitable for children under 14 years
– It is a new magnetic sculpture so it is difficult to say about its cons.
– Don't have free shipping 
Guarantee: Yes 
---
What Is The Best Stress Relief Toy For Adults? 
These four stress relief toys can be a great gift for everyone who suffers from stress and anxiety. Almost anyone feels stressed from time to time, and some of you maybe are under constant stress.
These stress-relief toys can be helpful to you, and you would manage stress better and more efficiently. 
Do you want to know, what is the best stress relief toy for adults? Of course, you are here for that. 🙂
All these toys are great, and it depends on what you need or want. Do you want to decorate your desk with an item or take it everywhere you go?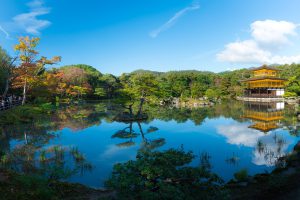 My favorite one is Toysmith Deluxe Zen Garden
. I love to meditate, and somehow I feel peaceful when I look at it. I would love to buy it for sure, and maybe I will do that sooner than I think. 
I have a stress relief toy similar to DIAOWEI Magnetic Sculpture Desk Toy, and my family members love to play with it. This new toy is good, and you can enjoy playing with it. 
If you want to take out your frustrations on something, then the durable Dammit Doll Classic can be good for you. Sometimes people just want to hit something, and after that, they feel much better, and their tension is gone. Do you need it? 
---
 Final Thoughts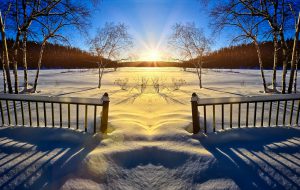 If you are feeling stressed and anxious, you can relieve stress using these stress relief toys. I am sure you will feel much better if you use them. Try them and see for yourself!
Nobody deserves to be stressed all the time, and everybody can enjoy their life to the fullest. Do you want it?
You need to reduce stress and see the joy in every moment. You can be happy only when you are yourself. It doesn't matter what helps you.
Sometimes we need to be like kids playing and laughing our stress away. You can do this. Maybe this time stress relief toys for adults can help you.
Remember, that we are on the same journey to a life without stress. 
---
If you want to try stress relief toys for adults, CLICK HERE to read more.
If you are interested in learning more about the stress relief toys for adults, CLICK HERE today to find out.
Learn about stress relief, CLICK HERE to get more information.
I like to hear from my readers, so please leave me a comment below to let me know if this article helped you.
Relieve stress in your daily life and see joy everywhere you go. Please subscribe to my blog, and you will receive notifications of my upcoming articles about ways to manage stress.
If you enjoyed this article, please share it on social media and let your friends know about it too.
---
Play away your stress!
Until next time!
Linda Mo
The Founder of How To Reduce Stress Naturally
Click here to view Affiliate Disclosure page