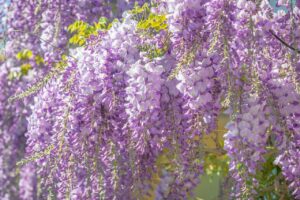 Hello everyone! Today we will talk what is Glycine (not showed in mine image), how it can help with stress management, and about 3 Glycine supplements that may improve your life and well-being.
I think everybody knows that no time in history was more stressful than this century we are living in. Of course, there were wars and other things in the past. But today there are more rush, more things to do, time became almost non-existent because of our constant running. Basically, we ran out of time so to speak.
It seems we have more daily stress than our ancestors had in their lifetimes so it is more important to remember to take care of ourselves, our needs, ways to manage and reduce stress. Supplements can be a great help in this matter.
What Is Glycine?
That is a good question. Firstly, I wanna say, Glycine is not shown in the featured image for this article. When I was looking for images of Glycine, it showed me this picture, and I fall in love with t 🙂
Now let's talk seriously! Glycine is the most abundant amino acid in the body and it is a building block for protein. The body can make glycine on its own which is amazing and shows how great is our body. It can also be consumed in the diet. The primary sources are dairy, meat, fish, and legumes.
This amino acid is simple and small, but it has a lot of functions. Glycine is needed for the production of glutathione, DNA, and most proteins.
If you need more Glycine, there are great supplements that you can take and improve your health. There are no apparent safety issues when supplementing with Glycine. However, too much Glycine has been shown cause fatigue so better is stick to the suggested serving size of 1.0g – 2.0g twice daily.
3 Glycine Supplements
1.
Now Foods Glycine Capsules, 1000 mg, 100-Count
Best Place to Buy: CHECK IT OUT
Description: This supplement will be great for your nervous system and promotes restful sleep. It doesn't contain allergens and suitable for vegans.
Ingredients: Glycine (Free-Form), Silica, Magnesium Stearate (vegetable source), Cellulose (capsule), and  Cellulose Powder
Suitable for Vegetarians and Vegans
Doesn't contain Soy, Gluten, Wheat, Corn, Egg, Milk, Fish, Shellfish, or Tree nut ingredients
Produced in a GMP facility
Cons:
Contains Magnesium Stearate
Produced in a facility that processes other ingredients containing these allergens.
---
2.
BULK POWDERS Glycine Powder, 500 g
Best Place to Buy: CHECK IT OUT
Description: This supplement contains a powdered form of Glycine and you can easily add to water or other kinds of drinks.
In my opinion, that is better than the capsule form because it could be easily mixed with a drink.
This is a high-quality Glycine powder from a leading sports nutrition brand.
Ingredients: Glycine, Silicon Dioxide (0.5%)
Pros:
It is Amazon's choice for Glycine powder
Can be easily added and mixed with drinks
Suitable for Vegans and Vegetarians
Cons:
Some customers were not satisfied that it also contains silicon dioxide.
One customer complained that after taking this supplement he had a headache.
---
3.
Glycine Capsules 600mg – 360 Pack – Vegan
Best Place to Buy: CHECK IT OUT
Description: This supplement contains 100% pure Glycine and it helps sleep better and also prevents muscle breakdown.
It is even called a popular energy supplement before workouts.
Ingredients: Glycine, Flow Agent (Silicon Dioxide), and Capsule Shell (Hydroxypropyl Methylcellulose (HPMC))
Pros:
Free delivery in the United Kingdom
Cons:
Couldn't find any complaints about this supplement
---
Final Thoughts
Today we talked about what is talk what is Glycine and how it can benefit your nervous system and that way helps to deal with stress better and more efficient. Here you also found three good Glycine supplements that you could be beneficial to you in these stressful times.
What do you think about Glycine? Did you hear something about it before? What do you think about its supplements? Let me know what you think about it! 🙂
Have a nice day! Thanks!
Linda Mo
Founder and Owner of How To Reduce Stress Naturally