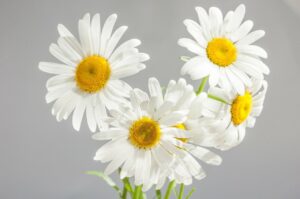 What is Chamomile extract, you may ask, and how could that help for stress relief. All the questions will be answered in this article
I know that stress and anxiety are hard to deal with it, believe me, I know. I have experienced both of them too often, and, surely, there are many of you who feel the same way. This is why it is important to find tools and ways to manage stress better and be more relaxed enjoying this beautiful life.
The thing is that not all tools or supplements help everyone the same way, that needs to be taken into consideration. We all are too different and unique, but sadly somehow mainstream media and others try to make all of us seem the same losing our own uniqueness and part of our identity.
What Is Chamomile Extract?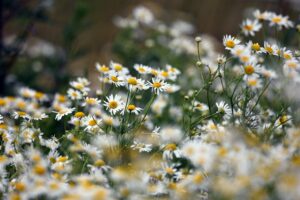 It is pretty simple. 🙂 Chamomile extract is derived from the chamomile flower, which is normally used in herbal teas. Chamomile has been used in foods, beverages, and also as a medicinal product to improve people's health and well-being.
Chamomile extract or tea is great for its anxiety-reducing, stress-reducing, and relaxing qualities. This herb is used for centuries and it was known in ancient Egypt, Rome, and Greece for its healing properties. Chamomile contains flavonoids (apigenin), oils like bisabolol, vitamins A and B, and other things that are great for your health and well-being.
Keep in mind that the use of Chamomile could cause side effects for some people like allergic reactions.
Great Chamomile Extract Supplements
Here you can find great Chamomile extract supplements that you help you to get more relaxed and deals with stress better.
1.

Nature's Answer Alcohol-Free Chamomile Flower, 1-Fluid Ounce
Best Place to Buy: CHECK IT OUT
Description: This Chamomile liquid extract us alcohol-free which for me is very important because I don't use alcohol at all. I am sure this feature is also great and helpful for many of you.
These Chamomile flowers are from Germany. It could be helpful for your digestive and nervous systems.
The supplement is manufactured in NSF GMO certified, pharmaceutically licensed and FDA registered facility. This extract has been produced using the cold Bio-Chelated proprietary extraction process.
Liquid extracts are absorbed better and faster than tablets or capsules.
Ingredients: Organic Chamomile (Matricaria recuta) Flower 2,000 mg, purified water, and vegetable glycerin
Pros: 
It is

alcohol-free

Free of Gluten, Non-GMO, and Kosher

Suitable for Vegetarians and Vegans (Certified Vegan)
Cons:
Some customers complained that this supplement didn't have any effect on them

Other customers said that this tasted like corn syrup and they didn't like it
---
2.

Chamomile Extract Powder 250g
Best Place to Buy: CHECK IT OUT
Description: This supplement has Chamomile extract that is a brown powder with a slight odor.
It can be added to drinks (water or hot teas) r you can place the recommended dose into empty capsules and swallow.
Ingredients: Chamomile Extract Powder
Pros:
The product's certificate of analysis is available if requested

You can use this power the way you think it is better for you. Add it to drinks like hot tea or placing the recommended dose into an empty capsule and swallow.
Cons:
Couldn't find any complaints about this supplement
---
3. 

German and Roman Chamomile (Matricaria chamomilla and Chamaemelum nobile) Flower Heads Alcohol-Free Mother Tincture NATURALMA | Liquid Extract Drops 100 ml | Food Supplement | Vegan
Best Place to Buy: CHECK IT OUT
Description: This supplement contains both German (Matricaria chamomilla) and Roman (Chamaemelum nobile) Chamomile flower heads tincture extract and it is 100% natural.
It is made in Italy and notified to the Italian Ministry of Health.
Ingredients: German chamomile (Matricaria chamomilla) and Roman chamomile (Chamaemelum Nobile) flower heads (10%), Vegetable glycerine, and pure water
Pros: 
Suitable for Vegans and Vegetarians

It is also suitable for pregnant women and children

It is alcohol and sugar-free

Doesn't contain any artificial ingredients

Carefully selected raw materials for this supplement
Cons:
One customer complained about a not sealed bottle of this supplement that he received
---
Final Thoughts
Hopefully, you got your needed answers about Chamomile and what is Chamomile extract. Chamomile is a great herb that can help to improve your mood, health, and well-being.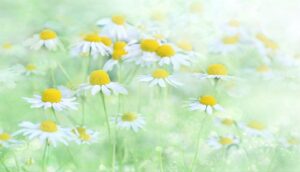 What do you think about these Chamomile extract supplements? Did you use Chamomile tea, extracts, or any other Chamomile supplements? Let me know what you think about it!
Remember that you need to consult with your doctor before taking any kind of supplements.  Chamomile may cause allergic reactions to some people.
Thanks! Have a nice day!
Linda Mo
Founder and Owner of How To Reduce Stress Naturally