What is Winter Solstice? What is it for you? Do you celebrate it? Or at least do you rest and relax in this day?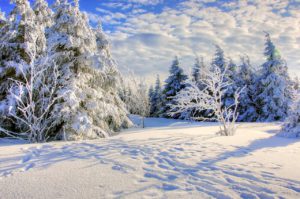 When you are feeling stressed out, anxious and tired of planning your perfect holidays, it's nice to enjoy beautiful, snowy Winter Solstice day?
Is it not? I don't know about you, but for me, this is a perfect time to rest, relax and think about your goals and dreams.
It is an amazing time to be alone or with your loved ones enjoying peace, music, and arts. It is a great time to just be without running around and making everything better for the upcoming holidays.
In fact, for me, Winter Solstice is a more special day that Christmas ever was and enjoy being alone or going for a walk with my amazing mom.
What is Winter Solstice? What is it for You?
The Winter Solstice is also known as Midwinter, and it is an astronomical phenomenon marking the longest night of the year and the shortest period of daylight. 
In the Southern Hemisphere, this is the June Solstice, and in the Northern Hemisphere this is the December solstice.
In fact, Winter Solstice lasts only a moment in time, but the term refers to the day on which it occurs.
There are people who celebrate Winter Solstice one way or another. There are many interpretations of the event, and people recognize rebirth, have holidays, organize festivals, gatherings, rituals or other celebrations.
What is Winter Solstice for You? For me…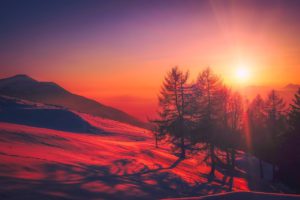 Winter Solstice is a time when I rest, relax, meditate and think about my present, my past and my future. It's time when I dream. It's time when I plan my present actions and my future actions.
Winter Solstice is a reminder to be close to yourself, your loved ones and nature. It is a time when I remember who I am and what can I do to make this world, my world a better place.
Winter Solstice is like a beginning of the new year when I plan future actions and think about what I already did. Mostly, it's a celebration of life and love and everything that is beautiful in me, my life and the world.
It is something magical at this time of year, and I can feel it in the air, Christmas light, sky, and people smiles and laughter. That helps me to understand what is really important and become more peaceful and free of stress.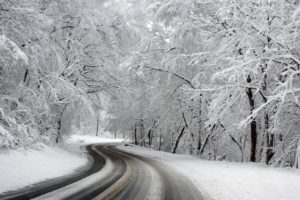 Now I am interested in how it is for you? Do you celebrate this day? How do you feel about it?
Conclusion
Either way, Winter Solstice is a special time, and nobody can say otherwise. I believe we need this kind of days to rest, relax and enjoy ourselves.
Mostly it's a reminder that we need to take time for ourselves and let go of worry, anxiety, and stress.
I know you know what is Winter Solstice, almost everybody knows. But the question is what is Winter Solstice for you? What is it? Do you somehow celebrate it? How? Let me know below!
---
Are you interested in reading more about my thought about this amazing time of the year? CLICK HERE for more information.
---
Thank you! Until next time!
Linda Mo
Founder of How To Reduce Stress Naturally