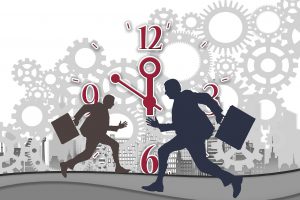 Hi, everyone! How are you feeling today, my friend? Do you sometimes wonder why do I get stressed out? Other people seem to handle situations better than you. Why does it happen to me all the time? Why do I struggle so much with stress and anxiety? Do you ask these questions to yourself?  
Believe me, I wonder about it too all the time. And I have an answer. More or less… At least, I think I have, and I am trying to get stressed out less than before. You know I need to think about my health, and stress, as we know, does a great job destroying our most precious thing. Some time ago I even published a short article about it.
Let's begin!
---
Why Do I Get Stressed Out?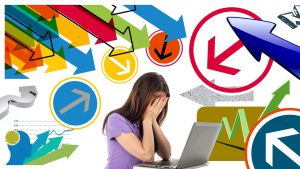 It happens so quickly that you barely understand that it's already here, and then you need to deal with the situation, to deal with your stress. Sometimes it is not so easy. 
We all get stressed out. Some people get stressed out much easier and quicker than other people. You understand that. Right? 
Nowadays life is very stressful, and it impacts us in many ways. Stress is one of the most important problems in our world. Sometimes I even want to go and live in the forest to escape life in the city, and I don't want to see how everybody is rushing their lives anymore. I would be lying if I would say that my life is so stressful and that I see many stressed people. I live in a city that isn't large by the world's standards. Yes, it's the second biggest city in my country.
Of course, my life also is stressful from time to time, but I always try to see the silver lining in every situation and do everything in my power to change something in my life to be less stressed.
---
How To Get Stressed Out Less?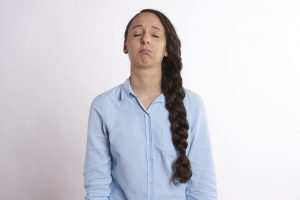 Yep, you want to know this. Me too. Who doesn't? 
I believe that you need to understand what is stressing you out. What are your stressors? Firstly, you need to alter your mindset by understanding that you don't need to worry about things that you can't change. 
You may ask how to alter my mind? It is a long process, and it is not so easy because when we were young, we have learned to understand and know things, and now it's hard to change our perception. I know it will take time. But if you want to live a happier and less stressful life, you will do it. That includes meditation, relaxation techniques, and exploring and understanding yourself. Only you can know what makes you tick, what makes you happy, and how your mind truly works. 
---
How To Deal With Stress?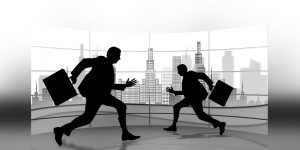 I think we all want to know how to deal with stress and stressful situations in our lives. The thing is that we sometimes feel stuck and unsure of what to do. 
How to release the tension you feel?
You can make changes in your life. Yes, sometimes you need to do it. Make your life less stressful, for example, change your job or mindset, and learn how to deal with stress the healthy way. You can check my articles because I write a lot about how to reduce stress naturally and with ease. I am sure you all have different methods to deal with stress so do it and find out new ways to help yourself.
There are many stress management techniques that can be helpful to you to beat the stress monster.
5 Ways To Deal With Stress
1. Meditation
I know from my experience that meditation help for stress and anxiety relief. I don't need any scientific proof, that it works because I know. You can choose what type of meditation helps you with stress reduction. One of the best ways to reduce stress is to use guided meditation because you don't need to let go of your thoughts but engage in visualization. 
There are two groups of meditation: passive and active.  It is my classification or I can say that one course about meditation inspired me to think about this. If you want to know a little more about these types of meditation, you can read my article Does Meditation reduce Stress?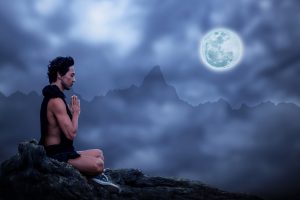 2. Creative activities
Oh, this is one of my favorites. Don't say that I always write similar words about many things (it is true), but it doesn't mean that I am not enjoying all of them!
Creative activity is an amazing way to connect with yourself, and in that way, it is like a meditation. I am sure that many of you can enjoy creative activities more than meditation. Why? Because it is a great feeling to create something with your own hands.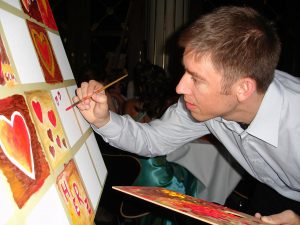 3. Physical activity
Of course, your physical activity can help you to reduce stress. Who doesn't know that? Everybody knows. You, me and my dad. 🙂 If you need some proof, try for yourself or wait for my article about it. I will explore more about this topic, but I can't promise that it will be soon. You need to be patient, my friend, but I have written a little bit about it in my article how to deal with stress the healthy way.
4. Being in Nature
I love being in nature and look at sunset or sunrise. It gives me energy and joy. It lifts me up… What kind of stress can I feel if I am full of joy and wonder? Full of hope? Even if I get stressed out, stress disappears when I feel love and joy, when I enjoy the beauty of nature. 
Walking in nature always change my mood for the better, and I return home refreshed and free of stress and worry. I go for a walk in the park, when I feel anxious or stressed. It is wonderful to breathe fresh air into my lungs, and that is like healing for me.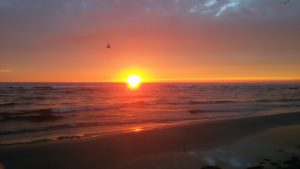 5. Healthy Lifestyle
I believe that a healthy lifestyle is essential if you want to live a less stressful life with a clear mind and feel great in your body. That is why you need to think about eating healthy. Maybe you even need to take vitamin supplements if you feel, that you don't get enough of them with food. 
---
Conclusion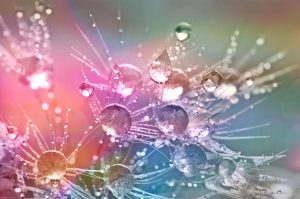 Do you understand why do you get stressed out? What are your triggers, your stressors, and how you can live a less stressful life? All of us want that. Right? 
I would love to read your comments and know your thoughts on this subject, so please write your stories and insight below. I will answer you as soon as I can. 
---
Learn more about meditation, CLICK HERE to get more information. 
I like to hear from you, so please leave me a comment below to let me know if this article helped you to understand why do you get stressed out.
If you want to know more ways to relieve stress and be happier, please subscribe to this blog, and you will receive notifications of my upcoming articles.
If you liked this article, please other people know by sharing it on social media.
---
Until next time!
Linda Mo
Founder of How To Reduce Stress Naturally