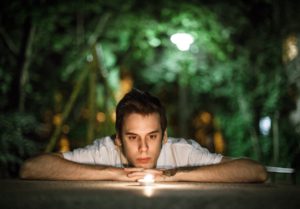 Cognitive behavior therapy and anxiety? How that is related to stress relief and relaxation? This is a good question and we will figure that out in this post so just keep reading it. 🙂
Cognitive behavior therapy is something that can help you with stress management and your well-being, but let's start from the beginning!
Cognitive Behavior Therapy and Anxiety
Sometimes anxiety is a symptom of stress and can cause you fell terribly and not sure what is happening. The other times, anxiety is a condition on it owns and that is even worse.
What is Cognitive behavior therapy and how it can help with stress and anxiety relief?
Cognitive behavior therapy is a therapy that is based on cognitive theory and was developed by Aaron Beck to help deal with depression and anxiety. This therapy can help you tune into your internal dialogue in order to change thinking patterns.
It involves specific procedures to help challenge a depressive person's beliefs and assumptions and helps become more realistic by changing his thinking and that way start to feel better.
It is great that clients are encouraged to take an active role in their own therapy and changing their behaviors.
Conclusion
Cognitive behavior therapy can help with depression and anxiety that can be a symptom of stress. It can change your behavior patterns, help to deal with stress, anxiety, and feel better.
What do you think about this post about cognitive behavior therapy and anxiety? Did you ever try this therapy? Do you want to try it? Did you know about it or what you knew about it? Do you think this can help you deal with anxiety which is one of the symptoms of stress?
Thank you! Until next time!
Linda Mo
Founder of How To Reduce Stress Naturally