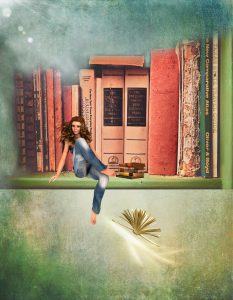 Hey, my friend! How are you today? Maybe you are feeling a little bit stressed? Are you? I hope you aren't, but if you do, I will show you a great and interesting way to reduce stress quickly.
Are you up for the ride? Do you know how reading reduces stress? If not, I will tell you all about it.
Before I begin, I only have one question for you. Do you like to read? Do you love books? If the answer is yes, then this article is meant for you.
Some time ago I asked myself, does reading reduce stress? But in fact, deep down I already knew the answer because reading helped me live through my school years that were psychologically hard and stressful.
---
How Reading Reduces Stress?
Of course, we all know that reading is good for the brain. Does it help for stress relief?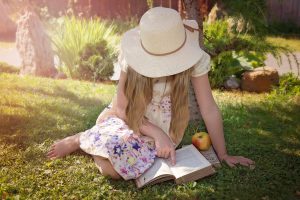 A study that was made by neuropsychologist David Lewis revealed that reading is a powerful tool for stress relief. Participants tried stress relief methods such as listening to music, drinking tea or taking a walk to relax, but reading worked the best.
Basically, you only need to read for six minutes to reduce stress levels by 68 percent. Isn't it cool?
I can't agree more with what David Lewis said after this research:
Losing yourself in a book is the ultimate relaxation.
Reading can become your distraction from everyday worries and anxiety, and you can feel more freedom.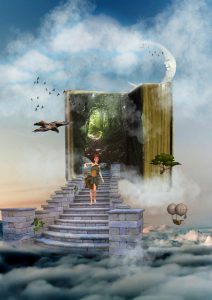 ---
Read in a Quiet Place and Relax
You need to find a quiet place to read because it is more enjoyable and relaxing. Of course, it's not always possible.
Reading is an activity that gives your body and mind time to recharge and explore new imaginary worlds that are so different than your sometimes ordinary life. I am sure that you will become more creative and energetic. In this way, you find new ways to enjoy your life.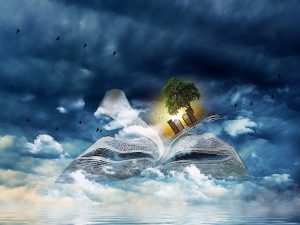 You can dream, you can laugh, and stress just falls away. When you enjoy yourself, you can't be stressed or anxious. Right? At least, I can't.
Reading for me is dreaming and traveling to new realities. I usually forget everything that is stressing me out and just live.
In some strange way is like a meditation. Because you usually only think and be in the reality that book you read brings to your attention.
Reading is a journey. It's fun. It is a joy. If you enjoy something, it can give release from stress even if it is for a little while.
Reading also increases empathy, and you can understand others better. That can make your life easier because we are here for each other to build this world together. When we truly connect with each other, there can't be stress.
---
GET AMAZING FANTASY NOVELS FOR STRESS RELIEF
---
Can Reading Relieve Stress For Everyone?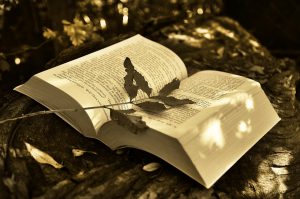 Surely, reading reduces stress, but is it work for everyone? Of course, not. If you don't like to read, and you don't enjoy this activity, it won't work.
For some people, reading is a chore, and it can't be good if you are forced to read a book for school. You can't enjoy it. I believe that you will become more stressed if that is the case.
I know at least two persons, who said to me, that reading makes them stressful. What about you, my friend?
---
What to Read if you are Stressed? What kind of Novel can be Great for Stress Relief?
It's a good question, but the answer is so simple. It depends on you. If you enjoy the novel you read, laugh and forget about your worries, anxiety, and stress, then it's the right novel.
It doesn't matter which genre, because it's for your enjoyment. Maybe for some of you, when you read a horror novel, you can relieve stress and engage in a different world with different rules, and in this way, you let go of tension. 
For me, fantasy and science fiction novels are the ones that bring balance and I can forget about the stress and worries of this world because I visit another place where everything is so different and more interesting. It is an escape, relaxation and I can let go of stress so easily. These books are my favorite ones.
---
Do you want to read one of my favorite fantasy novels series for stress relief? CLICK HERE for more information!
---
There are many great fantasy books that you can read for stress and anxiety relief and forget about your worries. You can try one of these:
Conclusion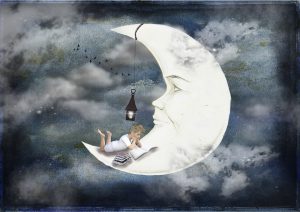 Now you understand that reading is important for your physical and mental well-being.
Did you enjoy this article? Do you read books? Or are you going to start reading books?
What do you think about reading? Is this all true for yourself? Let me know below!
---
Are you interested in reading a great fantasy novel to reduce stress? CLICK HERE for more information right now.
If you are interested in learning more about how reading can help you reduce stress in your daily life, CLICK HERE Now. 
I would love to hear from you, my dear reader, so please leave me a comment below to let me know if this article helped you.
If you want to find ways to reduce stress and be happier, please subscribe to this blog, and you will receive notifications of my upcoming articles.
If you enjoyed this article, please share it on social media and let your friends know.
---
Thank you for being here and reading!
Until next time!
Linda Mo
Founder of How To Reduce Stress Naturally