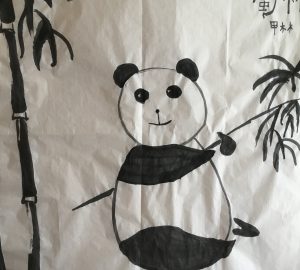 Hi, my friend! Here me again. How are you feeling? Are you stressed? Do you know that creative activity is like a meditation that can help you to reduce stress and feel happy?
Yes, you are right. I will talk about art and stress. Again.
So how making art relieve stress? Does it work? How can art be beneficial to you?
I know you have a lot of question, and I will try to answer them all. I promise.
Some of them are answered in my other articles about art and creative activities.
Art And Stress. Does Making Art Relieve Stress?
I am glad you asked. The answer is yes. If you are a little bit skeptical, and you need proof, try for yourself and see.
Many studies show that making art reduces stress for real, and it is healing for mind and body.
Interestingly, young people could benefit from de-stressing powers of art more than older people.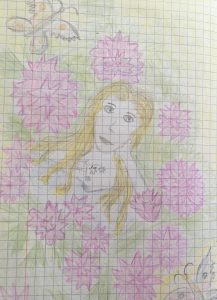 Sometimes people think that if they aren't good at art, why bother? There won't be any benefit from doing it. Right? Oh, how wrong they are! Do you also think like that?
It doesn't matter how good you are at painting or other creative activities.
It doesn't matter how your art piece looks like because making art is good for your body, mind, and soul.
The creative expression can benefit you, and make you a happier person. I know this from my personal experience.
Creating Art Relieves Stress
Creating art can be a meditative practice because when you get immersed in a creative process, you find yourself in a state of flow. Your mind is clear, and you aren't worried about your daily struggles and issues anymore. You are being in the present moment like you should.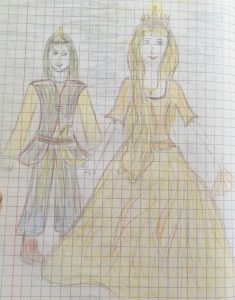 You are focused on your creative endeavor and pay more attention to your environment.
When I paint, worries and stress can't reach me, and I am always feeling free.
Leonardo da Vinci once said:
Painting embraces all ten functions of the eye; that is to say, darkness, light, body and color, shape and location, distance and closeness, motion and rest.
Creating art can be relaxing and joyful, and it can restore, rejuvenate and increase your energy.




Relationship With Yourself
Engaging in the arts and create something help you to know yourself better. The process of creating dissolve barriers cause by words and can help you to see yourself more clearly. If you understand yourself and can express feelings and emotions, you will be less stressed and more positive. You will always know what to do if you feel stressed.
What Can You Do?
I believe sometimes you don't know how to begin and where to start. I can give you some ideas and ways how you can start creating art. From my personal experience, I can say that when you start to making art, your creative energy will be unleashed, and you will get more and more ideas. Your creativity will grow exponentially.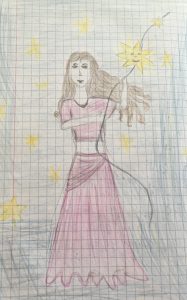 Playing with colors. You can choose colors and experiment with them. Just enjoy the process!
Keep a visual gratitude journal. You can draw, paint and add photographs if you choose. It can be anything that brings you joy and make you appreciate your life.
Keep a daily sketchbook or visual journal. This can record your everyday thoughts, emotions, and ideas.
Do a small painting a day. By doing this you can reduce stress and feel a sense of accomplishment.
Start drawing shapes.  For example, you can draw circles and then color them.
Draw or paint your mood. Think about how you feel and draw what comes to mind. In this way, you can express your thoughts and emotions.
Meditative drawing. This is a method in which you draw very slowly while looking not at the surface you are drawing on but at what you are drawing. In this way, you can see the uniqueness of your time, life and the thing that you are drawing.
Try coloring. Nowadays

adult coloring books

a

re very popular. Why not try and feel the stress melt away?
Conclusion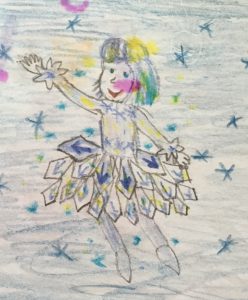 Art is healing, and we all need to know that and use for our benefit. If we do this, I am sure there will be more happy people in the world. What do you think? Let me know below!
If you want to know more how art can heal you, check my articles or read Shawn McNiff book Art Heals: How Creativity Cures the Soul
---
If you are looking for creative ways to use art to de-stress, CLICK HERE to get know more information.
Do you know that creativity cures the soul and let you get free of stress and anxiety? CLICK HERE to know more.
If you want to know how painting can help you with stress, CLICK HERE. 
I  love to hear from my readers, so please leave me a comment below to let me know if this article helped you. Share your experience how art helps you relieve stress!
Do you want to relieve your stress and be more peaceful? Please subscribe to my blog, and you will receive notifications of my upcoming articles about stress relief tips and reviews.
If you enjoyed this article, please let your friends know by sharing it on social media.
---
Draw the line on stress! Become free!
Until next time, my friend!
Linda Mo
Founder of How To Reduce Stress Naturally