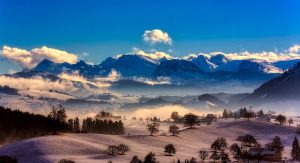 How to celebrate winter solstice? With so much stress in your life, it's necessary to find moments to enjoy, be free and celebrate your existence, and winter solstice is an amazing time to do it.
Today is another wonderful day to enjoy and live with an open heart and mind. Recently, I felt very stressed, tired, anxious and hopeless, and I didn't understand why. Either way, this is the reason why I decided to write about this special time of the year.
We all know, what is Christmas, but not many of us celebrate the Winter Solstice.
Firstly, what happened to me yesterday? I think you need to know. Yesterday, my mood changed, and I came here to write a new article for you, my friend, my dear reader.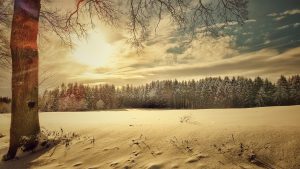 Yesterday, I helped an old lady who I never met before pay for her food at a grocery shop.
It wasn't a big action and cost me only 60 euro cents, but for me, it was significant and brought tears to my eyes, because it was a great reminder of who I am, who we are.
I understood how rich I am blessed with family and friends, and I am grateful for this reminder. We all are here for each other. We are here to love and help each other even if we sometimes forget about it. This Christmas, Solstice time is all about that. It's a reminder.
We help each other to deal with stress, worries, and sadness. Right? So what else I understood yesterday? That I have all of you and this website. I remember that I love to write, and I should do it with an open heart and passion. It looks like I forget about it and I was stuck in a routine. I am here to help you and myself to deal with stress and remember to enjoy life because it's the best gift that you have. You all need to remember this.
---
How To Celebrate Winter Solstice?
---
What is Winter Solstice?
The winter solstice that is around December 21 is an astrometrical phenomenon marking the day with the shortest period of daylight. It is the longest night of the year.
This is the December solstice in the Northern Hemisphere, but the June solstice in the Southern Hemisphere.




So how to celebrate this wonderful time?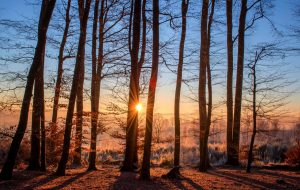 It can be very simple. Sometimes I think that Christmas isn't the holiday what is supposed to be. Now it's become a time when people just buy, buy and buy more, and it is a very stressful time for many.
This is the time when you need to nurture your soul, not be stressed and emptying your bank account. Right?
Winter Solstice is very special time for me, and it can become important to you too. From ancient ages, midwinter has been a time of ritual, reflection, and renewal. I believe that meaningful celebration of winter solstice helps us cultivate a deeper connection to nature and family.
1. Light a candle and meditate. I love to meditate on the winter solstice day and be in the present moment enjoying a connection to the universe, my family and everything around me. There is no greater feeling than love surrounding me with so much depth and power.
2. Be together with your family, friends and your loved ones.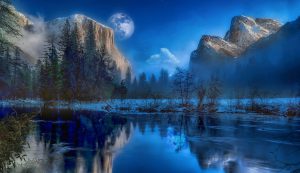 3. Spend time in nature.
Sometimes it's great to enjoy a walk in nature. How amazing is to watch snowflakes fall and admire magnificent trees?
It's calming and relaxing, and there is a deep connection to everything and everyone that I can't explain. It can only be felt and not discussed because it isn't easy to describe.
The celebration of Winter Solstice can be simple, but so significant at the same time, and that is the beauty of it. Right? Sometimes the simplest things are the most important ones.
---
Conclusion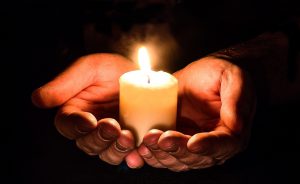 How do you celebrate the Winter Solstice, my friend? If you never celebrated it before, you can do it this year. Are you planning to do it? What do you think about it? Let me know below!
This beautiful day can become a wonderful time to just be in the present moment and forget about your stress and worries.
---
I would love to hear from you, so please leave me a comment below to let me know if this article helped you find what you were looking for.
Learn ways how to relieve stress naturally and easy, subscribe to this blog, and you will receive notifications of my upcoming articles.
If you enjoyed this article, please share it on social media and let your friends know.
---
Thank you!
It was my honor and pleasure to talk to you today. Open your heart and let the spirit of Winter Solstice surround you.
Happy Winter Solstice, my friend! Until next time!
Linda Mo
Founder of How To Reduce Stress Naturally