Today we will talk about how to reduce family stress.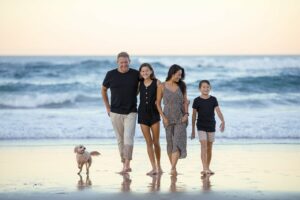 How to Reduce Family Stress
We all know how hard it can be to juggle work, family, and personal needs. During the pandemic, there's been even further pressure on families. No one is immune from the stresses of daily life.
But there are many ways that can help to reduce your family's stress levels and make them happier and healthier! In this blog post, we will discuss some simple techniques that may help your family live a more balanced life even during difficult times.

Quality Time Together
In the busyness of life, we can sometimes get caught up in working too much, worrying about the future of our jobs and finances, or getting wrapped up in other things that can cause stress.
One way to reduce your family's stress is by setting aside quality time together. This could be as simple as having dinner at home with no electronics around one day a week.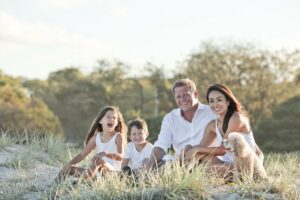 Spend Time Outside
With many of us throughout the world living under restrictions at times, we've often been stuck inside. Getting outside in the fresh air is good for your general health and state of mind.
Whether you choose to go for a walk in the park together or even just take your kids outside to play in the yard, it is important not only from their perspective but yours as well. Create for your family amazing outdoor living space to encourage more time being spent in the fresh air.
Give Back to Your Community
Helping others can give you a sense of purpose and meaning in life which reduces stress levels. Volunteering as a family to a cause you are passionate about is a powerful way to give back and create a happier more stable household. It may also help to become more aware there are other people with challenges too.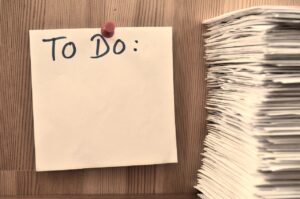 Get Organized
The less stress you have in your life, the better. Reduce family clutter and get organized by setting systems to help you and other family members stay on top of tasks more easily.
This will benefit your whole family because it makes everyone's lives easier when there is no mess or chaos. Reduce household clutter which reduces household stress.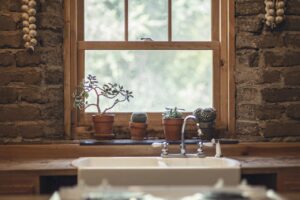 Consider Minimalism
Reduce household stress by getting rid of things that are cluttering your home, organizing the remaining items in a more functional way. Reduce family stress by creating time to spend with each other every day. This can be on an individual basis or as a whole family depending on what works for you and your schedule.
Outsource Your Home Duties
Businesses have been outsourcing for years and now busy people have begun outsourcing their home duties at a greater level. Hiring home cleaners has been popular for years and now we see an increase in services such as laundry pickup and delivery services. 
There are also many services you can book online these days that make your life easier and reduce the stress in your home.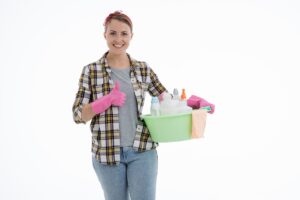 Conclusion
As we come to the end of 2021, we enter a busy time of year, with family coming together to share stories and memories. However, it can also be stressful for your family if you have children or adults who have lost their jobs, or are experiencing some other difficult life event.
I trust this blog post has provided some helpful tips on how to reduce stress in your household so that everyone has a happy end of the year and a more positive 2022!
---
Thanks to my nice friend who shared his article on this website! 🙂 Lots of things are stressful these days and also holiday season is here and that brings even more stress to our family lives. So it is really important to reduce this stress.
Let us know what you think about this article and how you reduce family stress! Please write your opinions below in the comment section.
Thank you! Have a great day!
Linda Mo
Founder and owner of How To Reduce Stress Naturally