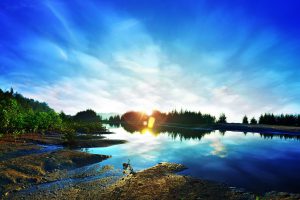 Hi, everyone! When I woke up today, I didn't know that I will be writing this post. But then I read one interesting article on the web, and it gave me an idea. I decided that you need to know this information. I hope you will enjoy it as much as I did.  Let's talk about meditation and stress relief!
Meditation and Stress Relief
Do you know that meditation reduces stress? Somehow I am sure you know that meditation like other mind-body practices is a great tool for stress relief. I think you wouldn't be reading this article if you at least didn't suspect it. Are you curious why I am writing this article today and what exactly I want to tell you? Be patient, my friend! :)




New Study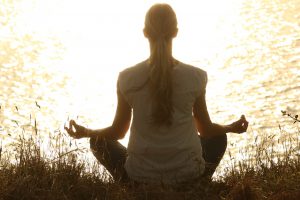 According to a study published in the journal Frontiers In Immunology, meditation and related practices (mindfulness, yoga, Tai Chi, Qigong) induce gene expression changes.
People who practice meditation experience reduced production of a molecule (nuclear factor kappa or NF-kB) that regulates gene expression. Do you have the fight or flight response to stressful situations? We all have it. Stressful events trigger activity in your nervous system, and because of this activity, you have that kind of response. 
This activity in your nervous system leads to the production of NF-kB, and then molecules of cytokines are produced. If this reaction is continuous, it can cause serious health problems. 
This study suggests that meditation lowers the production of cytokines and NF-kB. So meditation can help you to reduce stress, and it is good for your health and well-being. Do you know that meditation helps to stave off health conditions, that stress can cause?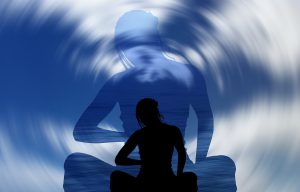 Did you know that meditation leaves a molecular signature in your cells? According to scientist Ivana Buric, this reverses the effects that stress would have on the body. Isn't it amazing? Meditation and similar practices are powerful tools to help you reduce stress and be healthy. 
Conclusion
It is proven that meditation help with stress relief. So why wouldn't you want to do it?
Return to this website and read more about meditation and stress relief. Remember, this is only part one – our first journey together.
I hope you enjoyed this article. Are you ready to share your thoughts, experiences, and ideas? I would be happy to read about them. 🙂
---
If you don't meditate already, CLICK HERE to start right now.
I like to hear from my readers, so please leave me a comment below to let me know if this post helped you.
If you want to relieve stress naturally and easily, please subscribe to my blog, and you will receive notifications of upcoming posts about ways to reduce stress.
If you enjoyed this article, let your friends know about it too by sharing this post on social media.
---
Until next time!
Linda Mo
The Founder of How To Reduce Stress Naturally