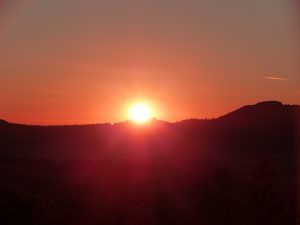 Hi, everyone! What a beautiful day! How are you feeling today? Maybe less stressed than usual? I hope so. 🙂
What is summer solstice? Do you know? I am sure you know. But sometimes people forget.
Do you wonder why am I writing about this day?
You need holidays, vacations and days that you can celebrate life.  You need to keep in mind, that every single day is like a holiday, and you should enjoy it. But people forget that too. I am sure that we don't come to Earth to live stressful lives. Right?
You always feel full of energy after vacation, and you usually aren't stressed after holidays. Days that you are free of some of your responsibilities are like fresh air in your lungs.   
This day is a great time to enjoy yourself and feel free of stress. 
What Is Summer Solstice?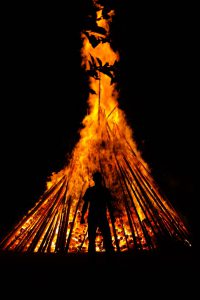 The June solstice happens on June 21, 2017, and it is a signal to celebrate summer in the Northern Hemisphere. But in the Southern Hemisphere, you can enjoy the first day of astronomical winter.
It is the longest day of the year in The Northern Hemisphere because the tilt of the Earth's axis is most aligned with the sun.
Ancient people always celebrated the solstice. Why shouldn't we? You need something beautiful to celebrate and relax after stressful days. Don't you? What can be more beautiful than the day that the sun and nature celebrate with us? 🙂
It is a beautiful time to remember your connection to nature, to celebrate summer and to find your inner peace by letting go of stress.




What To Do?
I know you can't take a holiday every day you want. But you can do something else. You can begin to practice meditation or other relaxation techniques.
Awake to see the sunrise and feel how energy from the sun gives you strength.

Be sure to view the sunset and appreciate the beauty of it.

Do a ceremony – light a candle or make a bonfire. Take a piece of a paper and write down everything that it is holding you back, your worries, stressors, and problems. Then you can burn it in the bonfire with an intention. You can release negative things in your life and manifest your dreams.

Be in nature even if it is for a little while.

Imagine yourself happy and free of stress living an amazing life. Set your goals. Smile.

Create your ritual for this day and celebrate it how you want.
Do you want to know more?
Conclusion
This isn't a story about the summer solstice, but this a little reminder to enjoy this day and find a time for yourself. In fact, you can make every day special for you. 
I hope you enjoyed this short article and always remember that you are the most important being in your life. Some job or project can wait but your well being cannot. 
If you want to feel less stressed, you need to find time for yourself and relax. 
---
If you are interested in learning about meditation, CLICK HERE to read more.
I like to hear from the readers, so please leave me a comment below to let me know if this article helped you.
If you want to reduce stress in your life and be happy, please subscribe to my blog, and you will receive notifications of the upcoming articles about stress relief tips.
If you enjoyed this article, please share it on social media and let your friends know about it too.
---
Happy Summer Solstice! Celebrate your life! 🙂
Linda Mo
The Founder of How To Reduce Stress Naturally