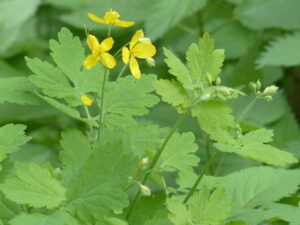 What is Celandine? Is it somehow related to relaxation and stress relief?
Stress can find you everywhere you are, it is part of our lives one way or another. It is important to care about ourselves and make sure we rest, relax and manage our stress until it becomes chronic stress which is dangerous to our health and well-being.
Herbs are amazing and can improve our health and make us feel better. This time we talk about a plant called Celandine. Let's explore that more.
What Is Celandine?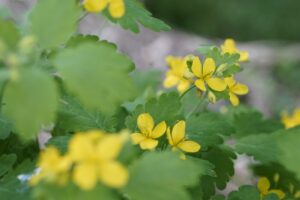 We are talking about a plant called Greater celandine (Chelidonium majus). It is a plant that is common in Europe, Asia, and North America.
An extract from this celandine has a long history of use, for example, in traditional Chinese medicine. There is even belief that celandine works are a natural treatment for cancer and deal with different health concerns like asthma.
Celandine is working as alternative medicine. It could boost the immune system, relieve pain, and can be a natural remedy for such health conditions as angina, asthma, dyspepsia, coughing, eczema, high blood pressure, menstrual problems and toothache, and others.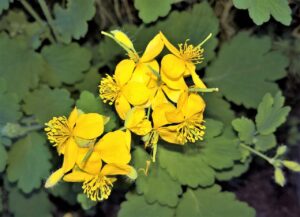 However, there is not enough researches done and not good scientific evidence to support these uses. 
This plant is good for health, but it could be a little bit toxic to the liver so if we are using this plant, we need to be careful. 
One Study…
There is one good study that talked about the benefits of Celandine. They mentioned the historical use of this herb, but more focus was on celandine's help with skin diseased and liver diseases. 
It was common to apply fresh leaves or juice on wounds in Poland. If we talk about that, my mom and I used to do something like that. When we were in the garden and cut something, we usually put fresh Celandine on our wounds. But we are not living or coming from Poland so that means this kind of use of this plant was common in some other places in Europe. 
Juice of celandine was applied to eczema and cuts, the decoction of the root was used for rinse and baths for dermatological conditions in the Bieszczady mountains. 
Celandine Products
Celandine can work in different ways, but I could only find one product that will work for your skin and skin conditions. 
1.
CELANDINE HERB dried loose herb 50g / ZIELE GLISTNIKA 50g
My Rating: 4,5 out of 5
Best Place to Buy: CHECK IT OUT
Description: This product contains dried Celandine herbs. It is meant for skin conditions and helps to soothe all irritations. This product is meant for baths.  
How To Use: You can use 2 tablespoons of this herb pour 2 cups of water. Then you need to slowly heat it until is boiling. It is used for local skin washing.
Ingredients:
Dried and ground 100% celandine herb
Pros:
A good herb for bath

Helps with the skin
Cons:
Couldn't find any complaints related to this product
---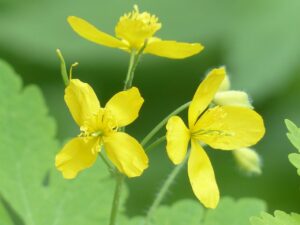 Now you know what is Celandine and how it can help you in improving your health.
As I usually say when you are healthy, it is much easier to deal with stress and you are more resistant to stress. 
As you read, Celandine has great health benefits that could help you, but at the same time, it could be toxic so you need to be careful.
What do you think about Celandine and did you know about this plant before? Did you ever use Celandine for improving and supporting your health? Let me know what you think about it and please write something in the comment section below. 
Thanks! Until next time!
Linda Mo
Founder and owner of How To Reduce Stress Naturally