Do you want to know, what is Melatonin and what is the best Melatonin supplement? How it can help you with stress relief?
You can get the answers to these questions one way or another. Let's begin! Shall we?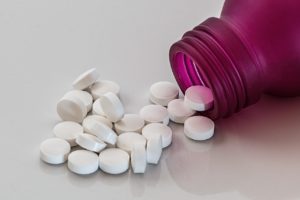 Sadly, stress is something that all of us struggle from time to time and many of us even fighting with it on a daily basis. It may come from your home life, your job, your relationships or another source.
Stress can not only cause havoc on your life but also make you ill mentally or physically, and it can slowly destroy everything that you hold dear.
I am sure you know how difficult sometimes is to manage stress that tries to control your life like it is your boss.
But remember that there are many ways to manage stress, and you can read about almost all of them on my blog. It includes meditation, exercises, hobbies, diet, and other practices.
Sometimes herbal supplements may be the answer to our prayers for salvation from stress. Of course, they aren't magical pills, but they can help. We need supplements not only to improve our health and sleep but help us to manage our stress that depletes your body of essential vitamins and minerals.
What is Melatonin?
It is a naturally occurring hormone that is released in our brain every night. Melatonin is referred to as the sleep hormone because it's important in maintaining deep sleep. If you feel sleepy, then Melantonin is at work.
When light is decreasing, our body starts releasing melatonin, and that is why it's important to avoid exposure to artificial light for some time before going to sleep. This kind of light may reduce melatonin production and it can impact our quality of sleep.
Melatonin and Stress Relief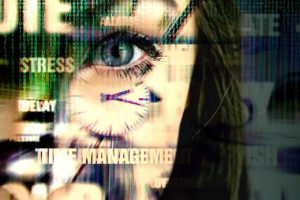 Do you ask, how Melatonin can help you reduce stress? The answer is easy.
Melatonin supplements increase your body's natural production of this sleep hormone and help you get good night's sleep which is needed if you want to reduce stress and wake up ready to face a new and beautiful day.
I believe that everybody knows that stress and sleep are closely connected. It's important to rest, relax and get enough sleep if you don't want to be stressed out all the time which isn't good for your mental and physical health. We all also know that if we are very stressed out, it's not easy to fall asleep.
What Is the Best Melatonin Supplement?
That is the question you want to know. Right? We all want to know it, but the answer isn't so simple as it may seem, because each person is different and the supplements that help you don't necessarily be good for me.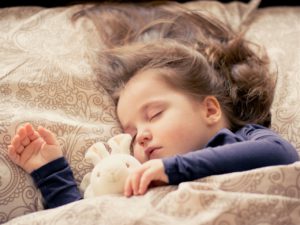 Firstly, you need to remember that Melatonin is only meant as a pre-bedtime supplement, and you shouldn't take this supplement during the day. You don't want to sleep in the middle of the day. Right?
Secondly, remember that melatonin may have some potential side effects such as headaches, irritability, and dizziness. If you are planning to take melatonin supplements, it's important to speak with your doctor.
Best Melatonin Supplements
Here are three great Melatonin supplements that can help you sleep better and reduce stress in your life.
1. iLIFE Sleep Spray – Insomnia Sleep Spray (10ml) – Melatonin, Vitamin E, Lavender, Herbal Extracts
Where to Buy: CHECK IT OUT
Description: This is an excellent sleep spray that is safe and helps to not only improve sleep quality which is needed if you want to reduce stress, but also treat insomnia.
This supplement can help you sleep better because it contains Western medicine for insomnia – melatonin extract from oats and traditional Chinese herbal extracts (semen ziziphi spinosae).
Ingredients: Vitamin E, Lavender, Semen Zizyphi Spinosae, Resveratrol, Liquorice, Eclipta Prostrata, Melatonin (derived from oats), Xylitol and Purified Water
Pros:
Suitable for Vegetarians and Vegans

Non-GMO

Non-addictive

Approved by UK and US authorities as safe for personal use
Cons:
Some customers complained about mistakes – they received empty or broken bottles

Some customers said that they didn't see any difference while using this supplement
GET THIS GREAT SUPPLEMENT HERE
---
2. Natural Sleep Aid with Natural Melatonin – Montmorency Cherry, Chamomile, Lemon Balm, Probiotic Sleeping Pills. Smart Sleep Supplement by Pure Elixir
Where to Buy: CHECK IT OUT
Description: This supplement is specifically formulated to support a longer and more rested sleep which is needed after a stressful day.
It uses a unique blend of active, high strength Live Bacteria Probiotics and natural ingredients that work within to reduce stress and anxiety and calm our nervous system. Our bodies may become more resistant to stress.
These bacterias stimulate our immune system and increase our ability to absorb vitamins that are needed if we want to cope with stress better.
Ingredients: Blend of active, good live bacteria Probiotics, Melatonin, Chamomile, Cherry Powder and Lemon balm
Pros:
Suitable for Vegetarians and Vegans

Contains a unique blend of active Live Bacteria Probiotics
Cons:
Not clear ingredients list
GET THIS GREAT SUPPLEMENT HERE
---
3. Natrol Melatonin 2.5 mg Liquid, 3 Count
Where to Buy: CHECK IT OUT
Description: This is a liquid melatonin supplement that promotes healthy sleep patterns. It is made of high-quality material in the United States.
Ingredients: Melatonin 1 Mg, Purified water, USP alcohol, fructose, natural caramel color, natural raspberry, and vanilla flavoring
Pros:
Suitable for Vegetarians

Doesn't contain Yeast, Corn, Egg, Milk, Soy, Wheat, Gluten and Starch

Free of added sugar and artificial colors or flavors or preservatives
Cons:
One customer didn't like the taste (bad taste)
GET THIS GREAT SUPPLEMENT HERE
---
Final Thoughts
Melatonin is a hormone that is important in maintaining deep sleep and improving the quality of our sleep. In that way, it helps us to reduce stress, because if we want to be less stressed, we need to get enough sleep at night.
What is the best Melatonin supplement for you? What do you think about these Melatonin supplements? Did you use Melatonin supplements before? Let me know below!
---
If you are looking for the best Melatonin supplement, CLICK HERE for more information.
---
Thank you! Until next time!
Linda Mo
Founder of How To Reduce Stress Naturally