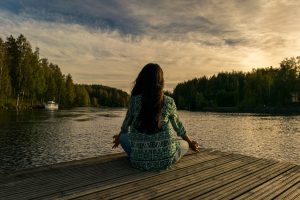 Do you sometimes wonder why is it important to relax? We are not meant to run around and always working like a robots. We are not machines. We are human beings.
If we work too much and forget to stop, rest and relax, we can become ill and we can't do anything right because we are so stressed. Right?
Is this really true? Do we need to relax?
But if we do what we love? If we lose time because we are immersed in the process that we enjoy so much?
What is the answer? Does this kind of life isn't relaxing, full of joy and love?
I am sure you would say: Of course, we still need to relax.
Would we ever feel tired, if we are doing what we love? What to do if all your life is relaxation?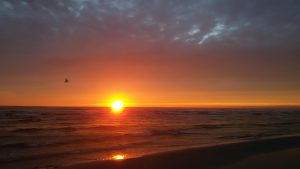 Do I hear you saying: impossible? Yes, it seems unlikely that somebody can live a life like that. Is it?
I know this is a hypothetical question and philosophical one, because there aren't many people who can say that they are truly doing what they like and time isn't existing for them.
Maybe there even isn't anybody who can say that. It's possible that all of this is just in my imagination.
So back to the question…
---
Why Is It Important to Relax?
Tell me one good reason. I am listening!
Your mental health can suffer? Of course, you are right, so everybody needs to rest and relax.
Forget your deadline, forget that you need to do so many things at once.
Breath! Relax! See the beauty everywhere!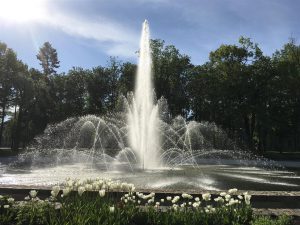 What is the most important thing? Your health and well-being.
Who wants to become sick because of some job they need to finish? Chronic stress is a killer that you need to avoid at all costs.
Relaxation not only reduces your stress levels, it also boosts your immune system and has an effect on your productivity and energy levels.
---
HOW TO RELAX?
Now when you understand taking relaxation seriously, you are looking for techniques that will help you to relax.
There are many herbal supplements, therapies, and treatments that promote relaxation, but there are many techniques you can try at home and you don't even need to go to retreats. The best relaxation technique is the one that you can do every day and it would become a habit which is amazing for your well-being.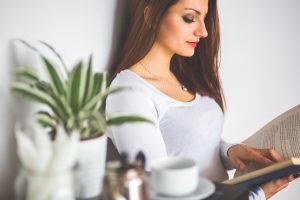 Are you looking for quick relaxation?
1. Breathing exercises. Inhale and exhale slowly and deeply.
2. Listen to relaxing and soothing music.
3. Visualizations. For example, envision yourself happy and calm in a peaceful place.
4. Go for walk. It's better to find a quiet place, but it's not necessary. I like to go for walk around my neighborhood. Walking always helps me clear my mind and I feel relaxed and my stress and worry are gone.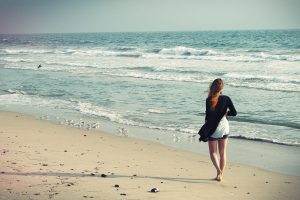 5. Meditation. There are many ways to meditate and almost everybody has their own perfect way to meditate and release thoughts that are holding them down. You can simply close your eyes and focus on a positive mantra or your breathing.
---
CLICK HERE for more information about the best meditation course.
---
Do you need vocation?
Sometimes just two, three days can make all the difference and you will return home relaxed and like a new person ready to face new challenges and climb new mountains.
Yesterday I returned from five days vacation, and now I feel better and I understand many things that I need to change regarding my life and online business.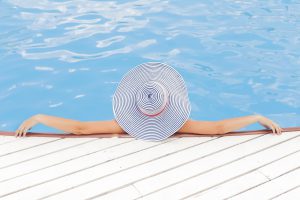 My wonderful time in nature changed my perspective on some things and reminded me what an amazing journey I started in my life.
I feel more relaxed, freer and ready to accomplish great things in days to come. Are you ready to the same?
Now I see how important is relaxation if I truly want to be happy, successful and healthy. My vacation gave me new energy that I can use to bring better results in the future.
---
Conclusion
Are you still wondering why is it important to relax? Of course, you don't.
Relaxing is essential for your health, well-being, relationships and your life. It does not only relieve stress in your life, but relaxation helps you see more clearly what you want to do and what is missing in your life. What kind of life do you want?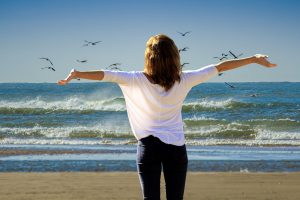 Vocation can give you much-needed change and different perspective on the world and your life.
You need to learn to relax every day with meditation and time in silence and yourself.
How do you relax? What do you like for rest and relaxation? Let me know below!
---
Learn how to relax, CLICK HERE for more information.
If you are looking for stress relief tips, you are at the right place. CLICK HERE for more information.
I would like to hear from my readers, so please leave me a comment below to let me know what do you think about this topic.
Learn how to reduce stress naturally and relax, subscribe to this blog. You will be the first one to read my upcoming posts about stress relief.
If you enjoyed this post, please let your friends know by sharing this information.
---
Thank you! Until next time!
Linda Mo
Founder of How To Reduce Stress Naturally