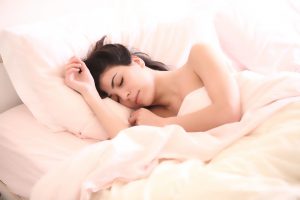 Today I want to talk about how can sleep reduce stress. Do you want to know how? I think we all understand that sleep is very important for our wellbeing but sometimes is hard to fall asleep after a stressful day. Sleep reduces your stress, and you feel much better in the morning, right?
Why sometimes you avoid sleep?
Sometimes some of you neglect the obvious: sleep. In this matter, I am not much different from you. For example, of course, I need to write my next article at the middle of the night or read a book. Too often seems that only nights are good for that. 🙂
Oh, don't forget, that some years ago I also needed to finish my master thesis in the night. Surely, it is very stressful if you know that you need to be ready in the morning and show everyone your masterpiece – thesis, project or just some tasks.
Getting ready for an exam is stressful and if you study at night and don't sleep, is even harder for you. For some of you, it is a job that is more important than sleep. 
---
Are you looking for the best mattress for sleeping? CLICK HERE for more information.
---
How to fix that? What to do?
You just need to plan everything better. Of course, too often it doesn't happen. But you need to try like I am doing.
How can sleep reduce stress?
Who doesn't want a good night sleep and wake up refreshed and relaxed, ready to face a new and beautiful day?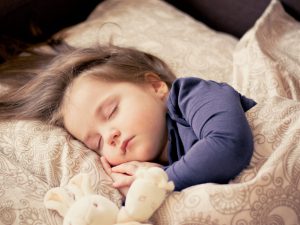 Sleep regenerates your energy level. Good night sleep is necessary if you want to wake up calmer and full of energy because sleep regenerates your energy level. Sleep helps you to manage stress more effectively.
Sometimes you are too worried, stressed and sleep doesn't come at all. You just can't fall asleep. Maybe some tips can help you.
How to sleep better?
1. Eat a healthy diet. You should avoid caffeinated drinks and alcohol if you want to get quality sleep. Don't eat much prior to bedtime and avoid sugar. 
2. Clear your thoughts. Before going to sleep, you need to relax and let go. Stop worrying and take deep breaths. I usually meditate or use visualization. But some years ago before sleeping, I thought about my day, about my experiences and I concentrated on the great ones. I fulfilled myself with gratitude and calmed down. 
3. Take a warm shower or a bath
4. Exercise is a great way to burn energy and you can get better sleep. Don't exercise just before sleep.
5. Read before sleeping. Remember that reading alone can relieve stress and make your life more enjoyable.
Sometimes you just need to find a comfortable place to sleep. Why not use Deluxe Memory mattress from Amazon for better sleep?
Conclusion
I hope that this article gives another look at how can sleep reduces stress.  Are you have a problem to get to sleep? Do you feel that sleep reduces stress? Do you understand how important is proper sleep for your well being? What are you doing before sleep? 
I would love to hear your stories related to sleep and stress relief. Let me know below!
---
If you want to reduce stress, you need to find a comfortable place to sleep. CLICK HERE for more information.
Are you asking, what is the best mattress for sleeping? CLICK HERE for more information.
I like to hear from the readers, so please leave me a comment below to let me know if this article helped you.
Learn more about ways how you can reduce stress naturally by subscribing to my blog, and you will be the first one to read my upcoming articles.
If you liked this article, please share it and let your friends know this information.
---
Have a good night sleep!
Linda
Founder of How To Reduce Stress Naturally
Click here to view Affiliate Disclosure page