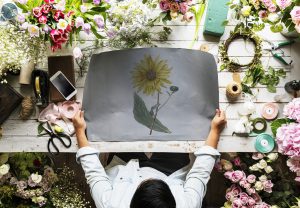 Hey, my dear reader! What do you think about stress relief with crafts? Do you think it's possible to relieve stress this way?
I am sure you know that there are many ways how you can relieve stress in your life and achieve more peace and happiness. One of the best ways to reduce stress is meditation and a healthy lifestyle (diet, sleeping, exercise).
But people are different and their methods for stress relief are different. Not every method helps everyone. For me, reading helps with stress and anxiety relief, but I personally know people who don't agree with me, because this activity is stressful for them and they don't enjoy it.
If you are an avid reader of my blog, then you know many times I talked about creative activities as a stress management tool. It looks like I am also talking about them today, because what are crafts if not creative activities? Right?
Let's begin! Shall we?
Stress Relief With Crafts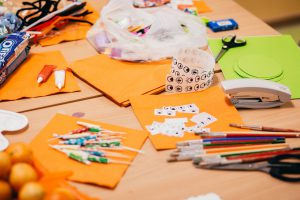 Here are some crafts that you can use for stress relief, and you don't need to be an expert to benefit from them. You can pick up these crafts as a hobby and get the relief you need and want.
Who doesn't want to quite a busy mind and forget about stress and anxiety for a while? Everybody wants that, and you are not different.
Speaking of crafts there are always questions like "What do you need?" and "How to start?". But don't worry, my dear reader, I will tell you all about it! Just stay with me and keep reading!
1. COLORING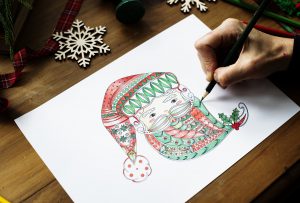 Usually, children were the ones who participate in coloring, but now adults also use this craft to relax, let go of stress and worry and just enjoy the moment.
Some years ago coloring for adults become very popular, and companies made beautiful adult coloring books.
People love coloring books, and I believe it reminds them of their childhood and youthfulness when everything was simpler and had less stress and worry. It is something about these great memories and feelings, what makes adults so enjoy this simple, but beautiful activity.
What do you think? How about you? Are you ready to color away your stress?
Believe it or not, I only tried coloring last year, it looks like somehow I missed this adult coloring book craze. I already love this activity, but I think if I need to choose between two things, I will always prefer painting.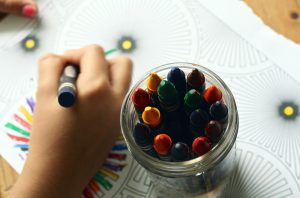 Yes, but truly we all need different activities to successfully hold stress at bay. So why not try an adult coloring book and experience this magic ourselves? Right?
What do you need?
If you are eager to start this activity and see how it works for you, you need colored pencils or markers and coloring pages. There are countless different adult coloring books with beautiful patterns for you to color.
How to start?
It's easy. You can search online for downloadable printable patterns print them out or buy a nice adult coloring book for a better experience.
---
Interested in finding out the best adult coloring book? Or are you looking for mandala adult coloring book? CLICK HERE and HERE to find out more information and make coloring your hobby for stress relief.
---
2. CROCHETING and KNITTING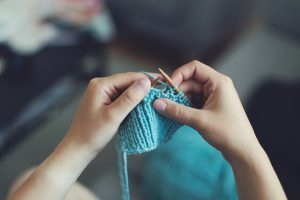 These both activities provide a necessary focus that you need to forget about stress and concentrate on what you are doing at that moment. When you are focused on one activity, you can't think of anything else that is wrong in your life, including stress and silly worries.
I would be lying if I would tell you that I ever did enjoy knitting or crocheting. I never did, but I know that some people do, and maybe you are one of them.
In fact, these both activities are getting more popular day by day. It's possible you will enjoy these activities and say goodbye to your stress. You only need to try if you didn't do it before.
The end result of knitting and crocheting can be really amazing, and you can use these items for yourself or give as a gift to your friends and family.
What do you need?
You need a crochet hook, knitting needles, yarn, and scissors. 
How to start?
Check out YouTube videos for beginners like the one below.
Learn How to Knit for Absolute Beginners
Video made by YouTube user naztazia
3. SCRAPBOOKING
Scrapbooking is an amazing way to relieve stress by preserving happy memories and makes something beautiful. Later you can give your scrapbook as a gift to someone who will appreciate.
I never tried this activity, but I know at least one person who is doing it. I even think that I didn't know about this activity before she told me.
In fact, scrapbooking is getting popular by the minute we spend talking about it. So who wants to try? Why wouldn't you?
A year ago I even considered creating a scrapbook journal as a gift for my grandma. Either way, I would like to try, and it seems like a fun activity that can let me concentrate on something different than my stress. The same goes for you.
For stress relief, it essential to distract yourself from worries and focus on something positive, some kind of action or project. Why not this one?
But remember, my friend, there isn't the right or wrong way to it. There is only your way that helps you to appreciate your life more, preserve beautiful memories and this way relieve stress and negativity.
What do you need?
You can get cool books that are designed especially for scrapbooking. Here are some of them: See han scrapbook album,  Our Adventure Book, Best Memories Scrapbook.
---
 If you are looking for books you can use for scrapbooking, you don't need to look anymore. CLICK HERE to get them fresh from the store.
---
How to start?
You can always check scrapbook tutorials on youtube like the one below.
Beginner Scrapbook Tutorials Part 1
Video made by youtube user Scrapbook.com
4. CROSS-STITCHING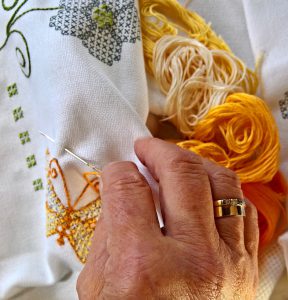 Do you want to get lost in the cross-stitching process and forget about your worries and running thoughts that occupy your mind all day long?
Believe it or not, I am bad with a needle and thread, and of course, knitting and crocheting, but I liked very much cross-stitching when I tried it at school. I enjoyed this activity a lot, and right now thinking about it, makes me curious to try again.
Cross-Stitching is great for stress relief, because it requires focus, attention, and precision if you want to complete your beautiful cross-stitch project.
It can become a new habit and a great hobby that will help you relieve stress and anxiety and feel better about yourself and the world around you.
What do you need?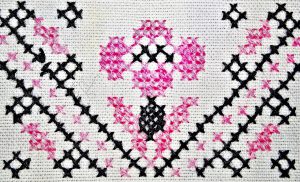 You need Aida fabric, Embroidery hoop, and thread, needle, scissors, and pattern.
How to start?
I believe it's simpler than you think, because there are instructions for some patterns you want to try, and you always can check youtube videos for cross-stitch beginners.
Cross stitch for beginners
Video made by youtube user Peacock & Fig
5. MOSAICKING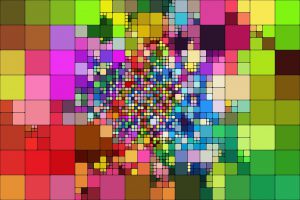 If you like to smash things when you are stressed, mosaicking may be exactly what you need.
It requires not only to physically crush ceramic tiles, but also the precision to place them in a design creating a new artwork.
This activity can help you let go of worries and stressful thoughts while focusing on your project and enjoying the process of creation.
I never tried mosaicking before, but now I am interested in exploring new creative experience and journey. You know I am all about creativity because this quality makes us who we are. Creators of our own reality. Creators of our worlds.
We need to start with something simple like a picture frame, and we can give it as a gift to someone we love. Right? 
What do you need?
You need some kind of surface for your mosaic, ceramic tiles, tile cutters, glue, grout spatula, and other stuff (check the video below) to create your project.
How to start?
You can check many video tutorials on youtube like the one below.
How to Mosaic Tile Project
Video made by youtube user HobbyHotTips
Conclusion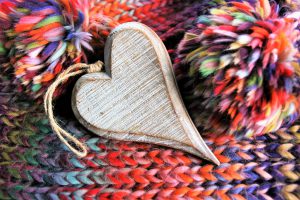 One of the best ways to reduce stress are creative activities, and doing something you enjoy and what requires your focus. Drawing and painting are activities that helped me relieve stress, feel happier and connect with my inner self.
Crafting can become exactly, what you need to become free of stress and worry.
I would like to try some of these crafts to see if they can work for me. I believe that I would enjoy scrapbooking and coloring, and I will let you know how effective they are for me.
What do you think about stress relief with crafts? Do you have a favorite craft that you love to participate in when you are stressed or anxious? Do you feel that stress is melting away when you engage in crafting? Let me know below!
---
Are you interested in learning how creative activities can help with stress relief? CLICK HERE to find out.
Relieve stress and find more peace in your life, CLICK HERE for more information.
I want to hear from the readers, so please leave me a comment below to let me know your opinion on this topic.
Learn how to reduce stress, anxiety and find more happiness in your life, by subscribing to my blog. You will be the first one to read the upcoming posts about stress relief.
If you enjoyed this post, please let your friends know by sharing this information.
---
Thank you! Until next time!
Linda Mo
Founder of How To Reduce Stress Naturally