Colors and stress? How different colors affect your mood? Can colors help you relieve stress?
It looks like I am not the only one who wants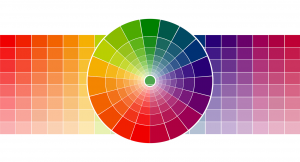 to get answers to these questions.
In fact, I think I already know the answer, but I want to know more about it.
If colors can improve your mood, they can also relieve stress and anxiety. Right?
Let's see!
Colors and Stress
I believe we all at least suspect that colors can improve not just our mood, but also eliminate stress. Is this really true? Or am I just talking nonsense?
Can you use colors as stress management tool?
According to science, looking at colors can relax you, affect your mood and behavior. They positively impact you in many ways.
6 Colors that Relieve Stress
1. Blue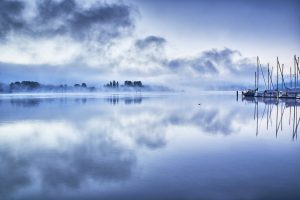 It is one of my favorite colors, and I just love blue flowers, because they remind me of wonders, miracles, dreams, fantasy, and imagination.
This is the color that inspires me to create, to start something new which is out of this world. For me, blue color brings small pieces from other dimensions.
I believe blue is one of the most stress-reducing colors, and the studies have shown that. It is a peaceful color that is associated with sky and ocean.
I love looking at a beautiful blue sky and relax. Who doesn't? What about you? At these times, peace and hope surround me letting stress and worry go away.
This color is amazingly great for stress management, and it can encourage you to be calm and relax. Right? In my opinion, this is the best color for stress and anxiety relief.
If you feel that stress is striking, wear something blue. You can decorate your room, desk and paint blue walls for your bedroom.
A 2012 study shows that after exposure to blue and pink color therapy there was a significant reduction in the students level of stress. These both colors are calming and relaxing, but blue has a better effect on stress relief.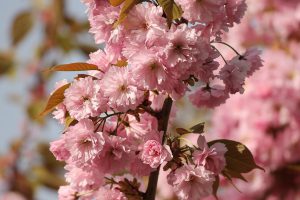 2. Pink
Pink is another beautiful color that I like very much, because of its peaceful nature. It is a great color that promotes peace, relaxation and a better balance of your energies.
This soft color can look beautiful in about any place because there are different shades of pink that you can choose from.
3. Green
Green is an amazing and beautiful color that reminds me of nature and it's healing properties. This color for me has a similar effect as blue, and it helps me to relax, rest, be calmer and find more peace in my life.
This relaxing color brings harmony that relieves stress and anxiety. So why shouldn't you decorate your room with something green or go outside in nature and admire magnificent landscape and trees with green leaves?
4. Violet
Violet is a majestic color that represents wisdom, strength, and peace. Something very special is about this color, and I am interested to find out. In my opinion, there is some kind of mystery around violet color.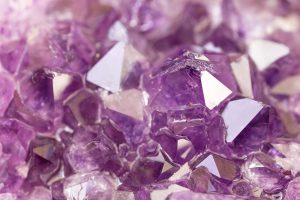 This color can bring you balance and help you find inner peace so you can relieve stress.
I don't know if it's true, but there is belief that the power of meditation can be ten times greater when done in a violet light. What do you think? The famous painter and inventor Leonardo da Vinci was the one who believed it. Do you?
If you want more peace in your life, decorate your living room with a violet-colored item.
5. Yellow
Yellow is a very positive color that makes you feel energetic and happier.
This color always makes me smile, and it's like the Sun walking on the Earth. It always lifts my spirits and that is great for stress relief. Yellow color can do the same for you.
I once read that yellow color food makes people happy, but happy people are calmer and less stressed. Right?
So decorate your room with something yellow, and experience how stress and worry go away.
6. White
White isn't my favorite colors, but I like it more than I did before. Do you know what this color symbolizes? Do you need clarity? When you experience chronic stress, your thoughts and mind are clouded and you can't think clearly. Right?
This color means clarity. Who doesn't want to get clarity of their thoughts especially in times of stress when it seems impossible?
A clean and bright white is a great choice to let you clear your mind and say goodbye to stress.
Conclusion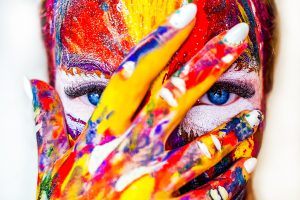 How colors and stress are connected? Can colors help you reduce stress in your life? I believe they can and some studies show that colors improve our mood and are good for our well-being.
Are you ready to let go of everything that holds you back? Colors can help you do that.
These six colors that relieve stress can literary change your life and make your home or office beautiful and more peaceful. This will help you to live a life with less stress.
Do you feel that colors improve your mood and relieve stress and anxiety? Can they help you feel better? What do you think? What is your opinion on this topic? I would love to hear about your experience. Let me know below!
---
If you want to relieve stress with colors, you may need to decorate your room, CLICK HERE for more information.
Interested in learning how creative activities and art can help with stress management? CLICK HERE to find out.
Relieve stress and find more peace in your life, CLICK HERE for more information.
I would love to hear from you, dear reader, so please leave me a comment below to let me know your opinion on this topic.
Learn how to relieve stress in your daily life, by subscribing to my blog, and you will be the first one to read the upcoming posts about stress relief.
If you enjoyed this article, please share it and let your friends also know this information.
---
Thank you! Until next time!
Linda Mo
Founder of How To Reduce Stress Naturally