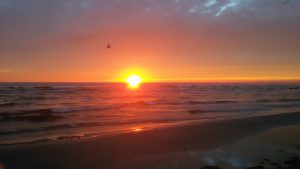 Hi, everyone! Today I will talk about something different than I usually do.
Do you know, what is the Law of Attraction? Nowadays almost anyone is heard about that. Some of you maybe think about it as nonsense, but many of you are using this for your benefit. 
Of course, maybe you know about the Law of Attraction, but don't do anything with this knowledge. What is the Law of Attraction and… Stress? How is the Law of Attraction connected with stress?
The Law Of Attraction and Stress
When we think about the Law of Attraction, we usually consider that this somehow is connected with attracting money. At least, everybody is talking about that. Okay… Maybe health and a better life. Many people have problems with lack of money, so people think, talk and use this law to attract money. 
You can use the Law of Attraction to benefit you in many ways. Why can't you use it to stop attracting stress and feeling more peace in your life? I am sure you want to be calm in every situation.
It doesn't matter what kind of event is distracting you from living your life. Truly and with passion. You aren't meant to suffer like this – feeling stressed and anxious all the time. You are here to do great things. What kind of greatness can it be, if stress keeps attacking you from every corner and anxiety sneaking into your mind at every opportunity?




What Is The Law Of Attraction And… Are You Attracting Stress?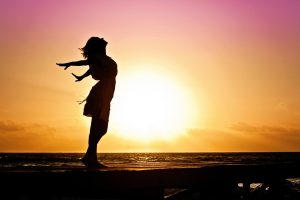 According to the Law of Attraction, you draw to you what you think about most. Like attracts like. What you focus upon, you get. You often think about what you don't want in your life. Who wants stress or anxiety? Nobody. Not you, not me. But in that way you attract these things into your life. 
Somehow people can't imagine their life without stress, and living a stressful life seems normal. Everybody experiences stress, so it is nothing bad. Right? No, wrong. Okay. Okay, a little stress can be good from time to time, but nowadays stress is like the never-ending storm that surrounds people.
Some people may think that they definitely will have stressful jobs, stressful lives, and worries. Oh, I forgot about the problems. Who can live a life without them? Thinking like that means attracting the things you don't want to your life – stress, anxiety, and problems.
If you want peace and happiness, think about it. Imagine a beautiful life and feel like it's already here. Then just let go and be in the present moment. Be positive. 
Let's think a little bit more about the Law of Attraction! We can look at this from different sides and perspectives. So if you focus on reducing or managing stress, your focus is on stress. What are you attracting into your life? More Stress! It is terrifying to think that, isn't it? So when you want to reduce stress, think about what you want to achieve. More peace, harmony, stability. Happiness. More freedom. Remember that the stress keeps you in prison of your own making. 
         Four Steps To Freedom. Without Stress…
How does the Law of Attraction work?

Focus on what you want.

Ask the universe for it. We all living in one big energy field. 

Visualize it, and behave like it's already manifested.

Let go and be ready to receive. Be positive. Keep in mind to be patient.
Conclusion
Okay, let's wrap it up! So you attract things into your life that is vibrating at a similar level as you. There is a clear and direct correlation between your thinking and what appears in your life. If you think about stress and can't imagine your life without it, you will get that for sure. 
Remember to focus on what you want, ask the universe, visualize and then let go. Patience and positivity can be a great help for you in this matter. If you do this constantly, I believe you will be less stressed and ultimately free of it.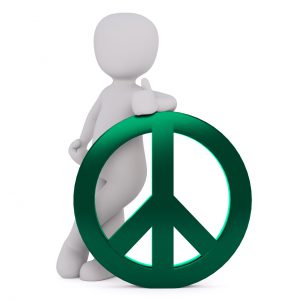 What do you think about the Law of Attraction and stress? What is your opinion? Is it working for you? Did it help you with stress relief? I would love to read about your experience.
---
I like to hear from the readers, so please leave me a comment below to let me know if this article helped you find what you were looking for.
Do you want to relieve stress and be happier? Please subscribe to my blog, and you will receive notifications of the upcoming articles about stress relief tips.
If you liked this article, please share it on social media to let your friends know this information.
---
Get free and use the Law of Attraction to attract harmony in your life!
Linda Mo
The Founder of How To Reduce Stress Naturally